New York, une ville qui fascine et où il faut aller au moins une fois dans sa vie pour se rendre compte de ce phénomène par ses propres yeux. J'y suis allée deux fois. Une première en amoureux ou le temps avait oscillé entre pluie torrentielle et canicule et une autre fois j'ai fait New-York entre amies ou il y avait fait très froid. On ne peut jamais prévoir la météo, surtout si on réserve longtemps à l'avance. On peut se fier aux prévisions, mais une fois sur place tout peut changer ! Voilà pourquoi l'idée de l'article quoi faire à New York quand il pleut m'est venue. Votre séjour sera un peu différent, mais vous pourrez quand même bien en profiter !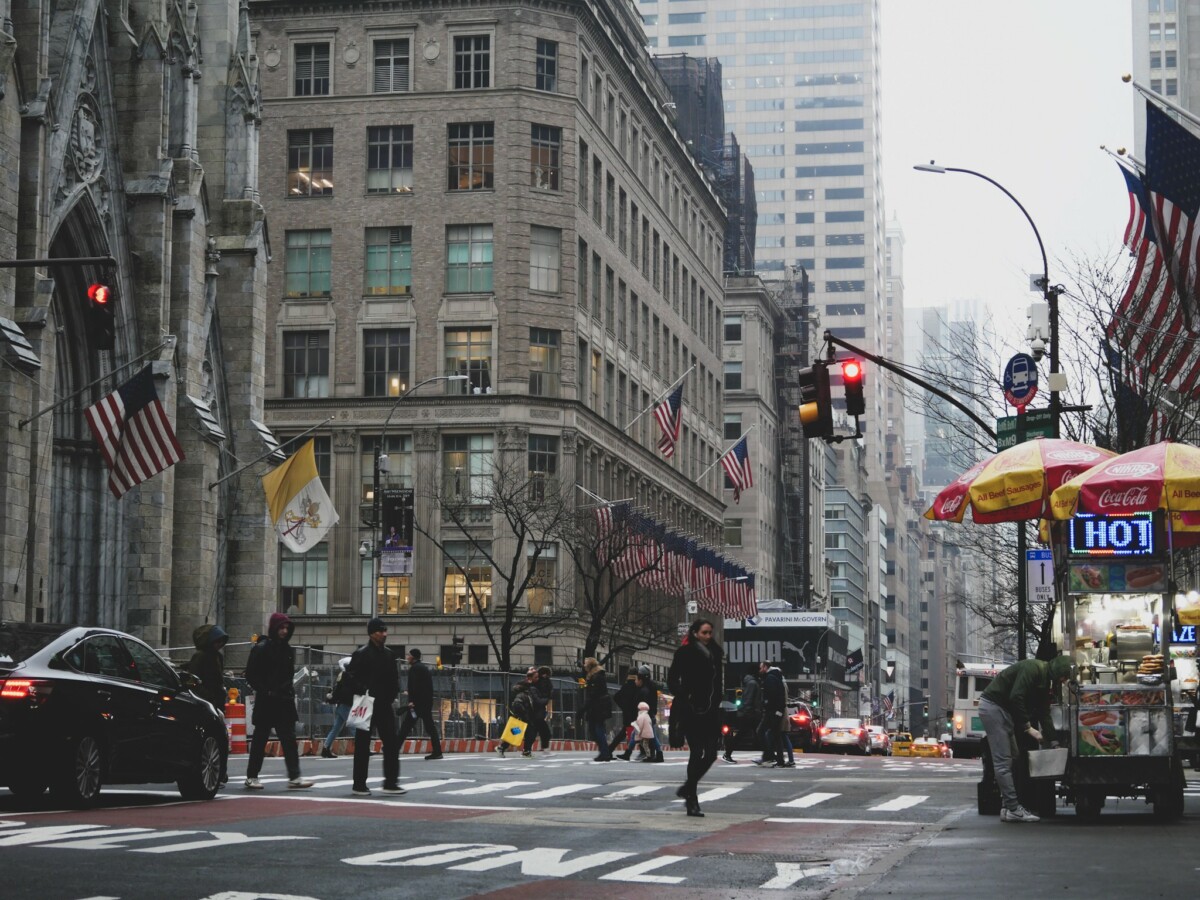 Organiser son voyage à New York
Vous n'avez des vacances qu'en hiver ? Qu'à cela ne tienne, New York se visite tout au long de l'année même quand la météo n'est pas des plus clémentes. N'hésitez plus à prendre votre vol Paris New York. Pourquoi Paris ? Car c'est souvent moins cher de partir d'une grande ville et au moins, vous aurez la chance d'avoir un vol direct !
Vous pourrez toujours vous fier aux prévisions, mais aussi regarder régulièrement la météo sur les 15 jours avant votre arrivée. De là, vous pourrez prévoir vos activités en fonction de cela, mais aussi les vêtements à embarquer dans votre valise !
Quoi qu'il en soit, même si vous avez l'âme d'un aventurier, je ne peux que vous conseiller de noter des idées d'activités qu'il fasse super chaud ou qu'il pleuve non-stop. Ce qui est top avec New York, c'est qu'on peut prévoir pas mal de choses quand il pleut.
---
Les musées de New York
Vous n'êtes pas sans savoir que la ville de New York regorge de musées, il y en a pour tous les goûts. Si vous n'êtes pas trop musées, il y a quand même des édifices et bâtiments à visiter comme l'empire state building, ou la grande librairie. Pensez à prendre un pass, car vous ferez de belles économies. Le pass peut se prendre en ligne et vous permettra d'avoir accès à plusieurs musées ou édifices. D'une manière ou d'une autre, qu'il fasse beau ou qu'il pleuve, vous ne pourrez sans doute pas les louper ! Disons que s'il pleut, vous en ferez peut-être un peu plus ! Quoi qu'il en soit, voici une liste de ceux que vous ne devez pas louper.
L'empire state building à visiter de jour comme de nuit pour son panorama à couper le souffle. Pensez aussi au Top Of The Rock qui offre une vue différente, mais tout aussi impressionnante que le premier !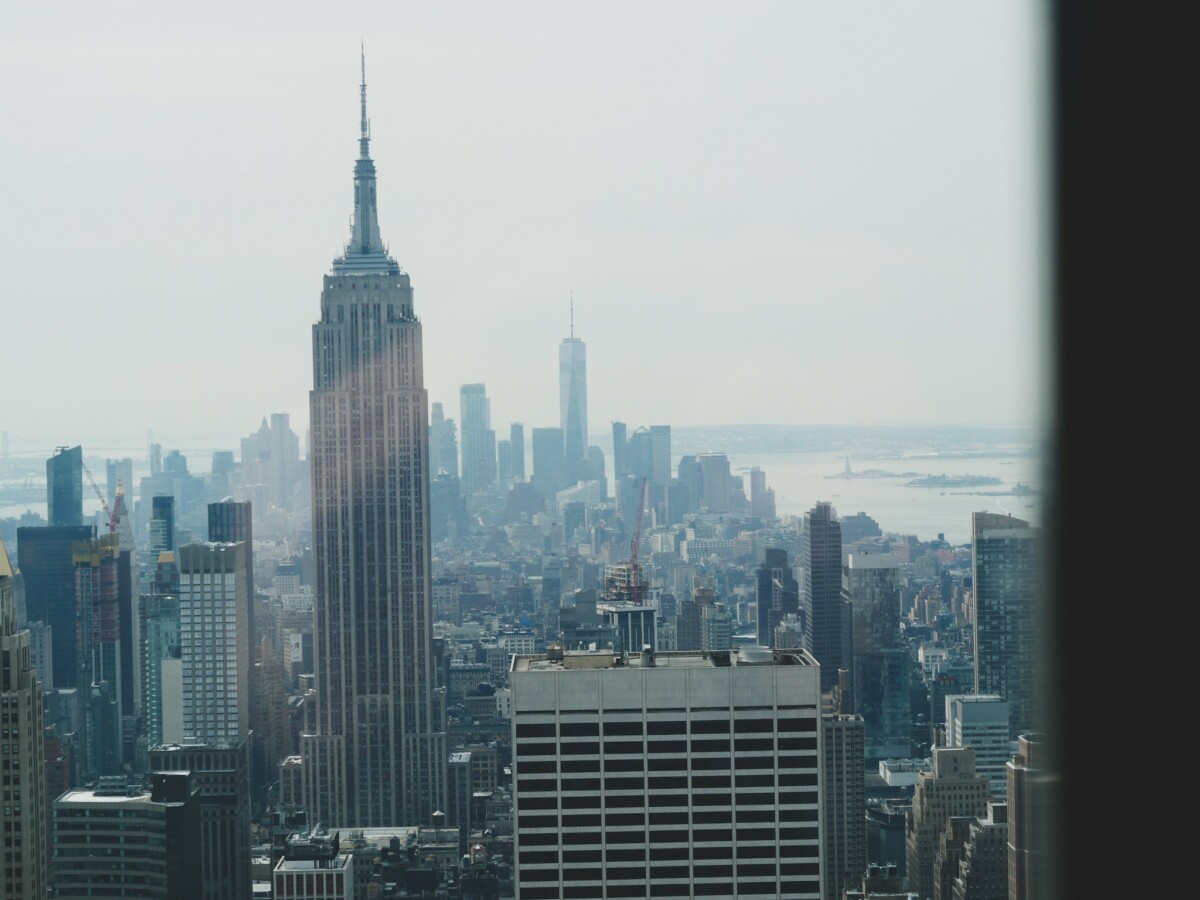 Vous pourrez passer des heures voir la journée à vous balader dans le musée américain d'Histoire naturelle, car l'entrée vous donne accès à environ 50 expositions. Si vous venez avec vos enfants, c'est le lieu idéal, car il est très familial grâce à l'exposition de tous les animaux.
La liste est longue mais si vous avez encore un peu de temps, n'hésitez pas à checker le Museum of Modern Art, New York Transit Museum, mémorial du 11 septembre, Gulliver's gate, Spycape, le MET…
---
Les cafés cosy de New York quand il pleut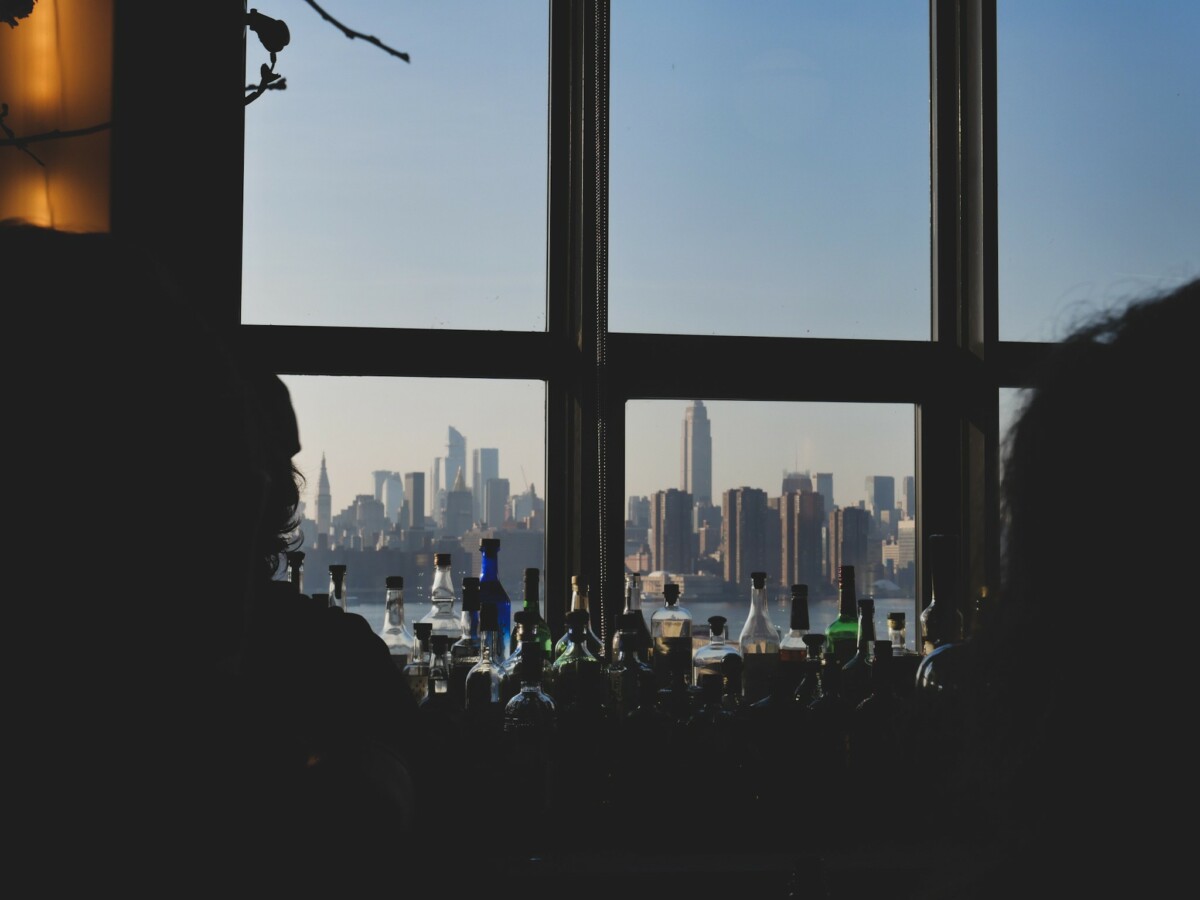 Quand il pleut, on a envie de se réfugier dans un endroit cosy où l'on s'y sentira bien. Un endroit confortable avec des boissons réconfortantes. De quoi repartir de plus belle après cette petite pause bien méritée. Voici donc une petite sélection de cafés cosy ou prendre le goûter et faire un break.
Rendez-vous au Jane, un hôtel qui propose une salle très chaleureuse avec de gros canapés et une ambiance 100 % new-yorkaise à la friends.
Jimmy at the James est un bar/restaurant situé dans le quartier de Soho. On y retrouve une ambiance assez cosy qui donne envie d'y passer des heures quand il pleut et qu'il fait bien froid. Et pour les moments où il fait un peu plus chaud, on y trouve un rooftop avec une piscine. Qui n'a jamais rêvé de se baigner entouré de building en plein New York !
Friend of a Farmer, c'est l'endroit ou aller entre amis, c'est convivial et on y mange toutes les bonnes choses que l'on peut trouver à New York. Son décor est atypique avec plein de cheminées entre autres.
Si vous avez besoin d'une bonne gourmandise, d'un cheesecake, d'un cookie ou d'un brownie alors c'est au Culture Espresso qu'il faut aller. Notez que tout est fait maison.
---
Les activités à faire avec les enfants quand il pleut
Si vos enfants sont du voyage, il va falloir trouver quelques idées d'activités pour satisfaire tout le monde. Pour cela, voici quelques propositions qui j'espère vous inspireront !
On n'oublie pas le musée américain d'Histoire naturelle qui est aussi impressionnant pour les petits que pour les grands et qui devrait mettre tout le monde d'accord.
Le musée of Moving Image qui s'inspire du dessin animé et du cinéma et qui comme son nom l'indique est musée sur l'image qui décode la tv.
Sans oublier le fameux et unique Madame Tussaud Museum qui vous permettra de prendre des photos avec toutes vos stars préférées !
The children museum of art sera l'endroit parfait pour initier vos enfants à l'art en tout genre. Ils pourront y faire de la pâte à modeler, peinture, dessins, collage, constructions… Grâce aux divers ateliers proposés. Il y a aussi des galeries et lieux d'expositions suffisamment accrocheurs et intéressants pour les enfants, même les plus petits.
Color Factory est un lieu assez unique et très ludique rempli de couleurs et d'activités toutes plus fun les unes que les autres. De quoi divertir facilement les petits et grands enfants !
La liste est longue, mais si vous avez encore quelques jours de pluie à prévoir dans la grande pomme, rendez-vous au Children Museum Of Manhattan, Metropolitan Museum of Arts…
---
Le soir à New York par mauvais temps
Pour le soir, rien de mieux qu'un match de basket pour une ambiance unique et vraiment américaine. Mais si cela ne vous dit pas trop, rien de mieux qu'une bonne comédie musicale à Broadway ou vous risquez d'avoir l'embarras du choix. Et si vous voulez quelque chose d'un peu plus authentique et bon budget, je suis sûre que vous pourrez facilement trouver une salle de ciné dans un petit quartier !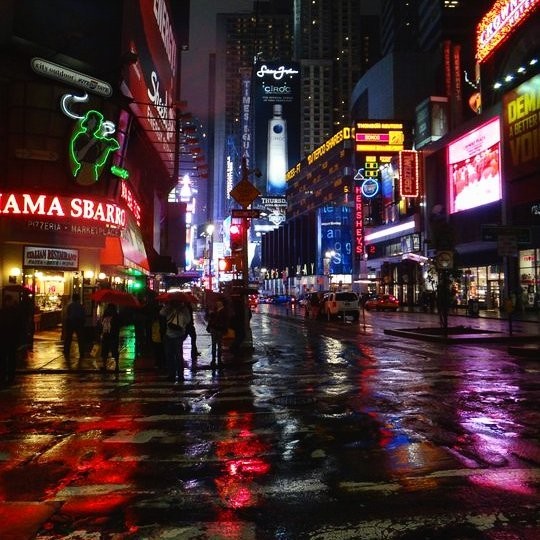 Quoi qu'il en soit, je ne peux que vous suggérer un bon repas dans un diner, mais si vous savez ces cafétérias avec les banquettes où l'on sert des cafés de table en table et où il y a toujours des frites dans des paniers à grignoter.
---
Rien de mieux que le shopping à New York quand il pleut !
Ha le shopping à New York, c'est vraiment un incontournable et il y a vraiment de quoi faire. Mieux vaut prévoir une valise pas trop remplie, car vous risquerez sinon de ne plus pouvoir la fermer !
Ne loupez pas les incontournables Bloomingdale's, Macy's, Saks, et Century 21ou encore le M&M's store. Vous serez normalement bien à l'abri dans ces grands magasins ou vous aurez l'occasion de passer beaucoup de temps, mais si la pluie n'est pas trop forte, rendez-vous aussi sur la 5e avenue pour un mix de boutiques indépendantes ou de grandes enseignes.
---
Et vous New-York, sous quel temps l'avez-vous visité ?