C'est officiel, nous pouvons enfin sortir de Barcelone et pour fêter ça, je voulais vous partager un chouette article avec des idées de destinations en Catalogne !
Pour se faire, j'ai demandé l'aide de quelques blogueurs et Instagrameurs qui habitent la Catalogne ou la connaissent bien !
Retrouverez aussi ci-dessous des liens vers mes anciens articles en Catalogne proche de Barcelone. J'espère que tout cela vous plaira et vous inspirera !
---
10 LIEUX INCONTOURNABLES À DÉCOUVRIR SUR LA COSTA BRAVA
LES PISCINES DEL MONTSENY À 1H DE BARCELONE
À LA DÉCOUVERTE DU PARC NATUREL PANTA DE FOIX
3 CRIQUES ET PLAGES À DÉCOUVRIR PRÈS DE BARCELONE
---

---
Le Lac de Banyoles
On commence avec Letizia du superbe blog LetiziaBarcelona. C'est une mine d'informations précieuses si vous souhaitez venir découvrir la ville de Barcelone. Letizia nous partage toutes ses bonnes adresses et idées de sorties dans la ville et les alentours. À découvrir aussi sur Instagram.
—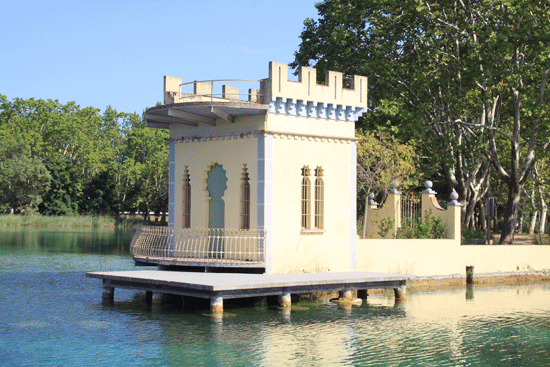 Coup de cœur pour le lac de Banyoles dans la province de Girone, à 120 kms au nord de Barcelone et 17 kms de Girone., il s'agit du plus grand lac naturel de Catalogne. Pour la petite histoire il a accueilli les épreuves d'aviron lors des JO d'été de 1992 !
Si vous avez envie de faire une petite balade tranquilou et vivifiante en Catalogne, c'est là qu'il faut aller ! Les marcheurs aimeront faire le tour du lac (environ 6 kms – comptez environ 1h30), une belle promenade apaisante!  Les familles plus sportives pourront louer un VTT, faire du kayak ou de la barque.
En mode peinard, je recommande le tour du lac en bateau électrique, une chouette balade de 40 mn, qui vous permettra de voir de plus près les anciennes maisons de pécheurs, toutes différentes et très mignonnes, un régal pour les photographes!
Notez que la baignade est autorisée uniquement à trois zones endroits: devant le bar Banys Vells (avec conso), au Club de Natació ou à la Caseta de Madera .
Si vous recherchez un endroit calme, pas envahi de touristes, pas trop loin de la capitale catalane, c'est the place to be.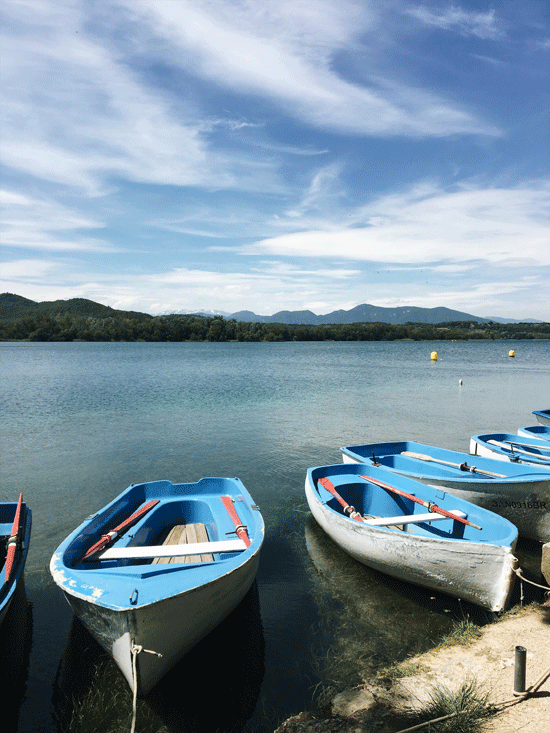 Pour vous y rendre depuis Barcelone, comptez environ 1h30. L'accès au site, bien que protégé, est gratuit et vous pourrez vous garer facilement. Le village est à découvrir également, on y accède facilement depuis le lac par la carrer de la Rambla.
À voir: la grande plaza Mayor, l'église de Santa Maria et toute la partie médiévale de ce joli bourg
---
Le Cap de Creus avec Erika
Erika vit à Barcelone depuis plusieurs années et précisément en face de la Sagrada Familia la petite veinarde ! Elle n'a pas de blog mais partage ses balades, voyages et découvertes sur son joli compte Instagram.
Erika nous propose deux balades à faire en Catalogne. C'est parti !
—
Le Cap de Creus est tout au nord de la Catalogne, à la frontière avec la France. La petite ville al plus connue est Cadaqués. Un petit séjour dans cette région offre de nombreuses possibilités de visites aussi bien culturelles que naturelles, avec entre autres le musée Dali à Figueres, la maison de Dali à Portlligat, le beau village de Cadaqués ou encore le très beau monastère de Sant Père de Rodes, etc.
Aujourd'hui je vous invite à faire une randonnée dans le parc du Cap de Creus, pour rejoindre le phare.
Le Cap Creus est le dernier contrefort des Pyrénées et le lieu le plus vers l'est de la péninsule. Le parc naturel de Cap Creus est la seule réserve naturelle en Espagne qui couvre la mer et la terre en même temps et se compose du plus grand secteur inhabité dans l'Espagne méditerranéenne.
Le point de départ se fait à Portlligat, au niveau de la maison de Dali. Le départ peut se faire de Cadaqués, auquel cas il faudra ajouter 20-25 mn de marche en plus.
Je laisse le lien de la maison de Dali pour si vous souhaitez réserver la visite avant de faire la randonnée :
https://www.salvador-dali.org/fr/musees/maison-salvador-dali-a-portlligat/
Il ne s'agit pas d'une boucle aussi, comptez sur le temps de retour. Le sentier fait environ 8 km et il faut compter entre 2h30 et 3h30 de marche (aller) selon le rythme et le nombre de haltes baignade 😊 dans certaines criques en contrebas du sentier.
Au départ de la maison Dali, quand nous regardons la mer, on part sur la gauche et nous longeons la mer par une route goudronnée dans un premier temps. Celle-ci se divise en deux. Prenez la route qui vous inspire le plus, les deux conduisent au même point de départ : un panneau avec des marques rouge et vertes qui indiquent le sentier.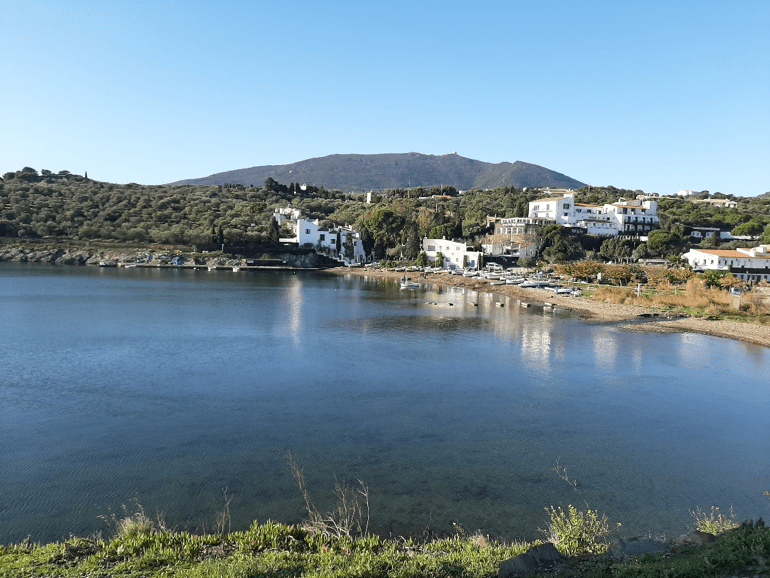 Dans les premiers temps le sentier monte et puis à partir de la on reste sur un sentier plutôt facile avec vue sur la mer et la végétation. Certaines criques sont cachées en contrebas et y accéder impliquer rallonger la balade, mais certaines sont spectaculaires et tranquilles…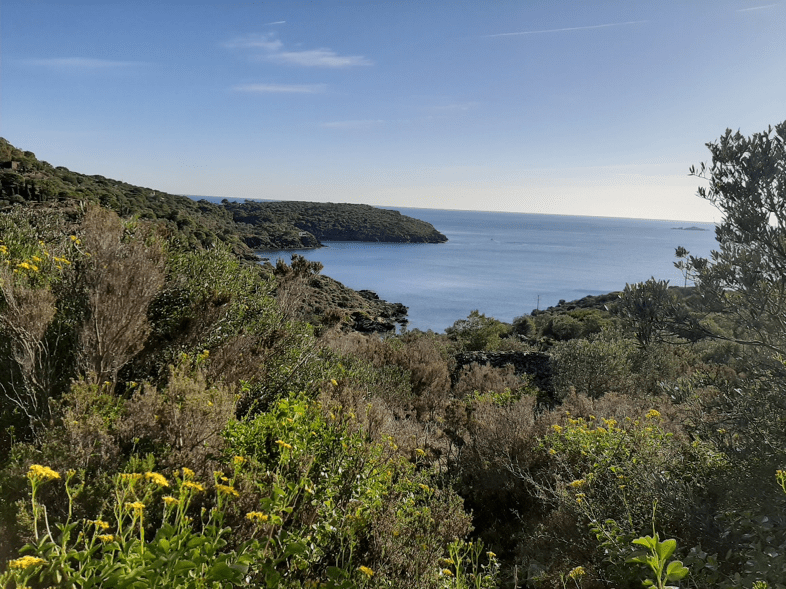 Au loin petit à petit on voit se dessiner le point d'arrivée : le phare du Cap de Creus envoie ses signaux clignotant deux fois toutes les 10 secondes. .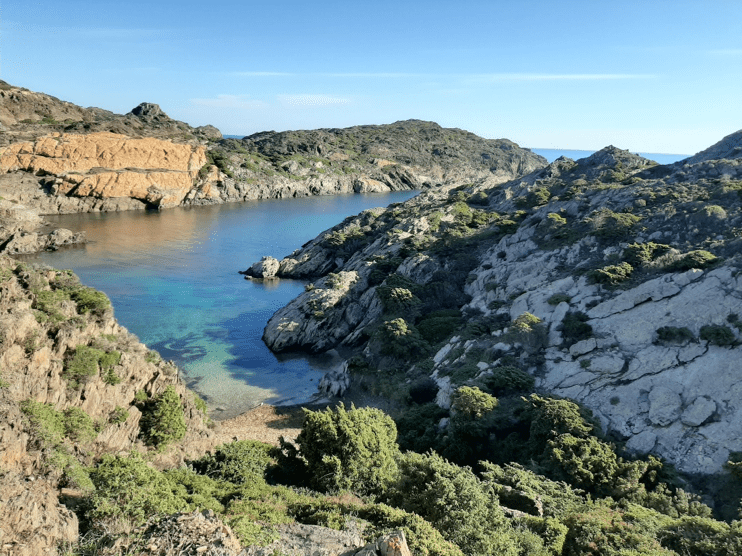 De là-haut, vue spectaculaire a 360º. Il y a généralement beaucoup de vent. Le restaurant du phare est excellent avec des poissons de la pêche du jour excellent.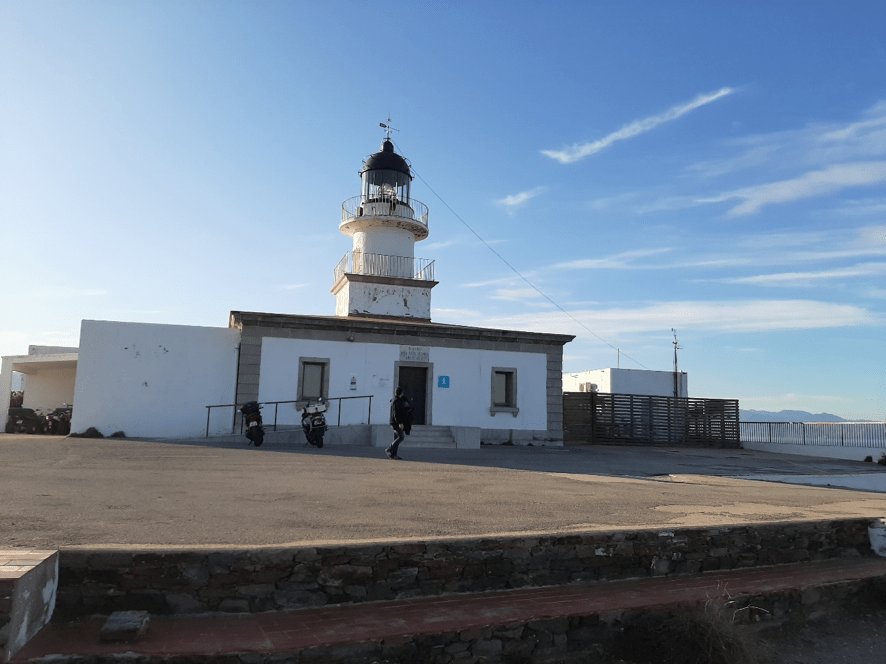 Une fois reposés et rassasiés, il ne reste plus qu'à repartir par le même sentier.
---
De Torredembarra a Altafulla
—
Voici une petite échappée très agréable à une heure de Barcelone et sans besoin de voiture.Descendre en train a Torredembarra, se balader dans son petit centre avant d'aller sur l'énorme plage de sable fin.
Face à la mer, sur la droite se dresse son grand phare blanc, début du sentier des crêtes pour rejoindre en 45mn Altafulla.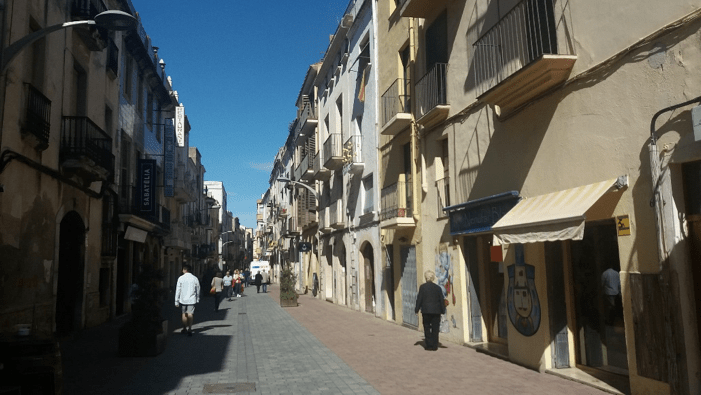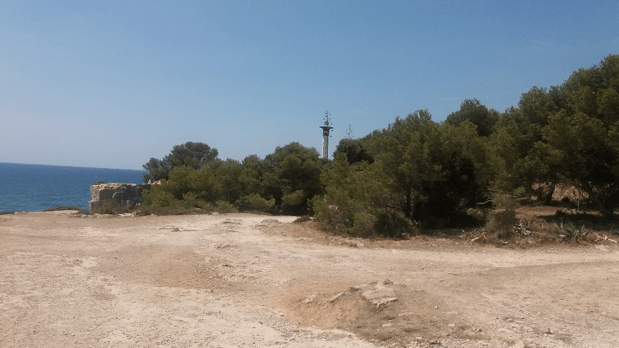 Entre les deux villes, un petite crique très sympathique pour une halte et un sentier plutôt facile.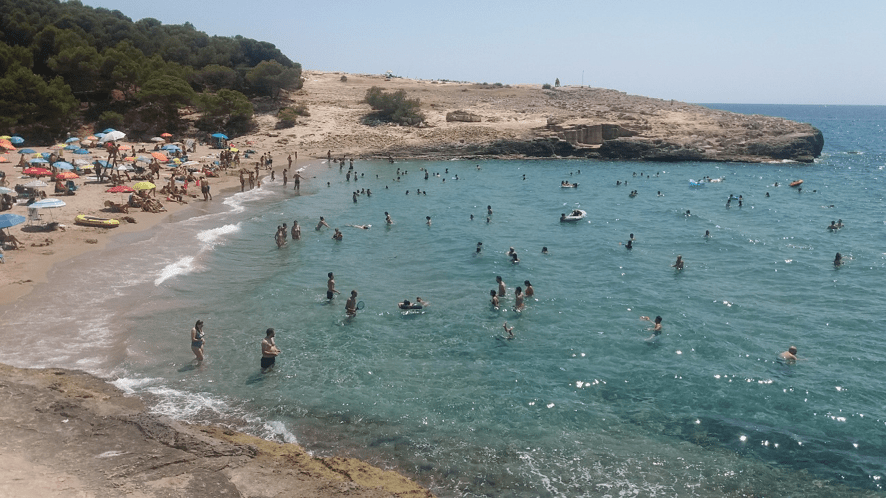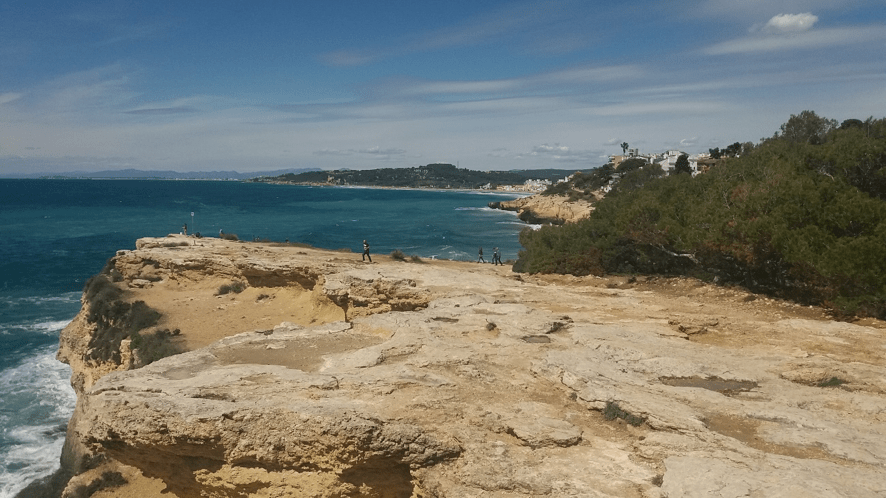 On arrive a Altafulla par la plage avec ses maisons blanches a flanc de promenade maritime.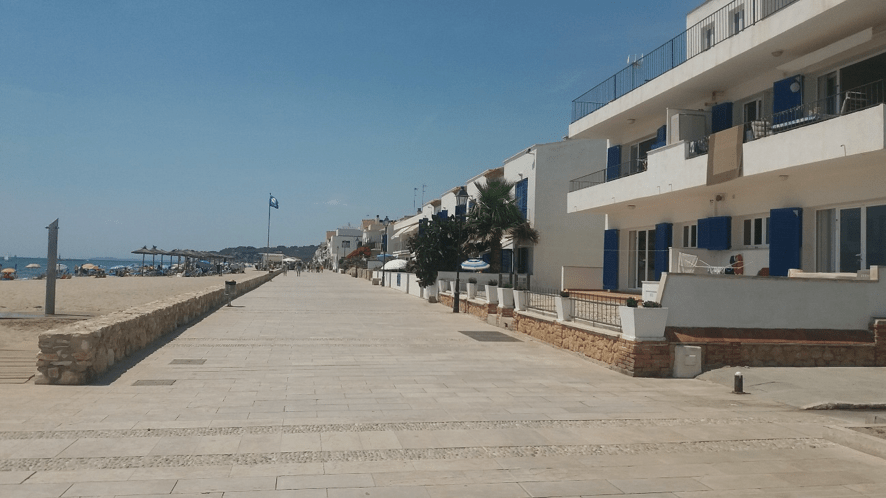 Le vieux village lui est perché sur la colline. Ça grimpe pour y accéder mais l'effort est récompensé.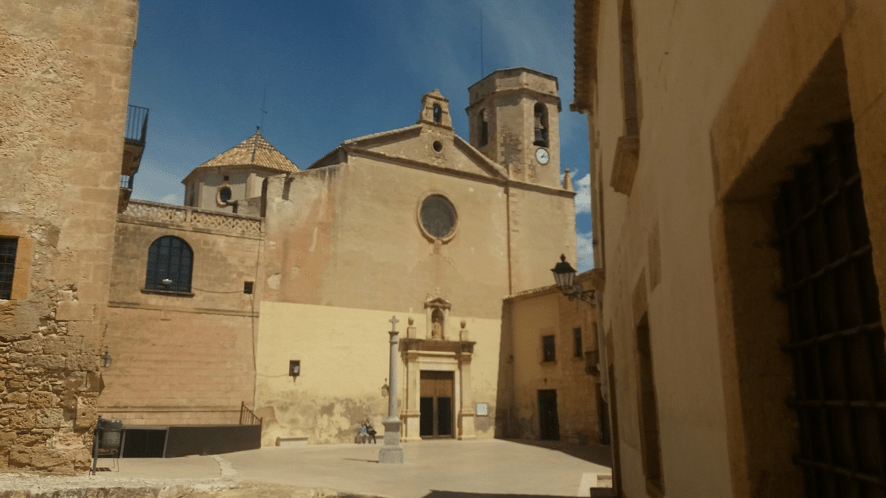 Pour revenir à Barcelone, il suffit de prendre le train, cette fois au départ de Altafulla.
---
Parc naturel du Garraf
Eve nous propose une jolie balade dans le parc naturel du Garraf situé tout près de Barcelone et dans les hauteurs de Sitges. Elle a séjourné dans une masia au milieu de la nature. Si cette expérience vous tente, vous pourrez même avoir une réduction en les contactant de sa part. Rendez-vous sur le site les babies de Barcelona et Instagram pour plein de bons plans à Barcelone et dans les alentours !
—
À seulement 40 minutes de Barcelone, profitez d'une pause à la campagne dans le sublime parc naturel du Garraf.
Le temps d'une promenade dans la nature ou comme nous, pour visiter les caves d'un domaine viticole Cusco Berga spécialisé dans les vins naturels et le cava bio, vous aurez le choix.
Notre rêve depuis le confinement était de vivre isolés à la campagne. Aussi, avons nous posé nos valises pour quelques jours dans une jolie masia catalane de 1722 : Mas d'en Giralt, un endroit authentique en pleine nature.
Les masias sont d'anciennes fermes traditionnelles réaménagées. Ces grandes bâtisses en pierre ont beaucoup de charme.
Celle-ci a un immense jardin avec une vue imprenable sur la vallée, un système énergétique écologique et des ressources naturelles autonomes comme beaucoup d'habitations à Sant Pere de Ribes. 
Mon conseil : au moment de l'apéritif, admirez le sublime coucher du soleil sur la vallée en sirotant une coupe de cava !
Le petit + : vous avez des tarifs réduits pour faire une visite guidée de ce domaine viticole ou pour la location de la masia en les contactant de la part d'Eve Les Babies de Barcelona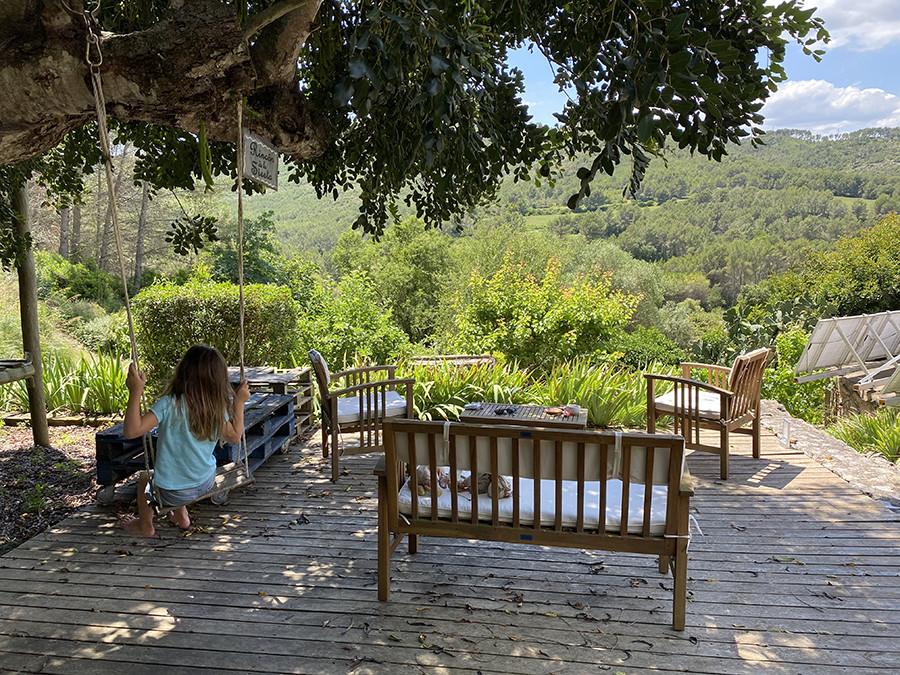 ---
Siurana
Isabelle du blog Famille Barcelone nous partage une idée de balade à Siruana, un site impressionnant si vous êtes fan de paysages grandioses et de petits villages typiques ! N'hésitez pas à farfouiller son blog qui regorge d'idées de destinations en catalogne mais aussi à Barcelone et en famille ! Vous pouvez aussi la retrouver sur Instagram
—
Un petit village catalan sur les hauteurs du Montsant, dans la province de Tarragone,  Siurana est une destination idéal pour une escapade à 2h de Barcelone.Ici se croisent les amoureux de jolis villages, les familles, les randonneurs et les passionnés d'escalade.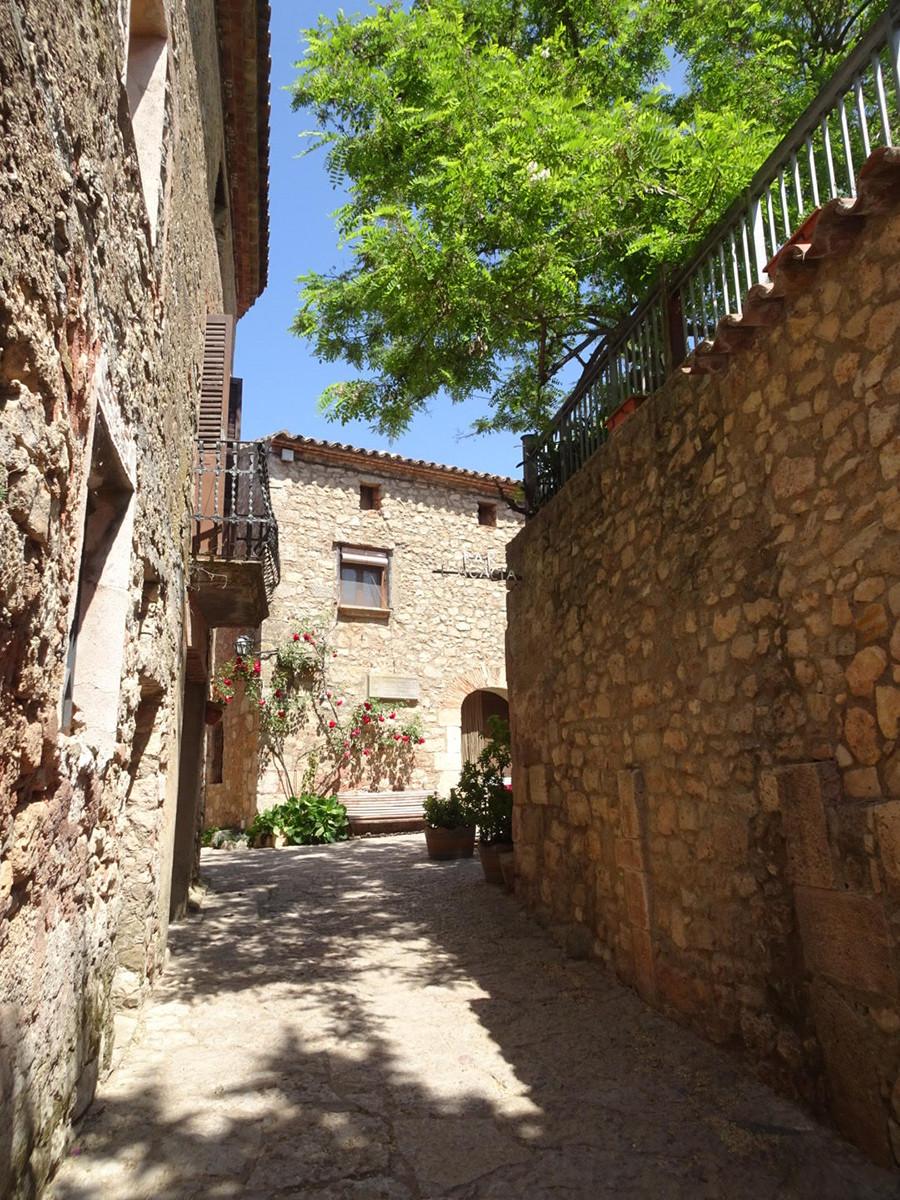 Le village est situé à 737 m d'altitude, offre un superbe poste d'observation des terres du Priorat et de la Pantà de Siurana.
Je vous recommande la balade dans le bourg et l'endroit du "Salt de la Reina Mora" : la légende raconte que ce village fut le dernier bastion musulman de la région et que la reine préféra se jeter dans le vide plutôt que de tomber aux mains des chrétiens.
N'hésitez pas à aller vous rafraîchir dans la retenue d'eau qui s'étend sur 86 hectare et se trouve au pied du village.
Nous sommes ici dans le Priorat, c'est l'occasion pour les adultes de goûter aux vins du Priorat .
Sachez également que Siurana produit une huile d'olive.
Un belle bouffée d'air pur et de détente pour tous.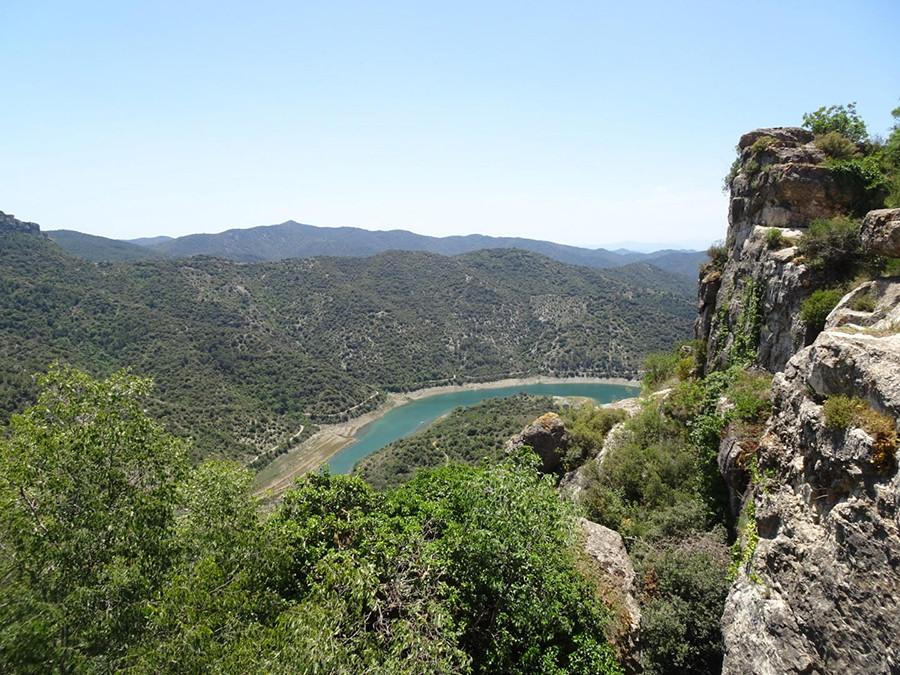 ---
Vallée érodée et villages typiques dans la région du barrage de Sau 
Si vous rêvez d'une belle balade en pleine nature alors l'idée de Nelly devrait vous plaire ! Elle nous emmène dans une superbe région avec des vues imprenables sur la vallée. Vous pourrez retrouver plus d'inspirations et idées de balades sur son blog . Notez aussi que Nelly connait les Etats-unis comme sa poche et que son blog regorge de bonnes infos pour partir voyager ou vivre la-bas !
—
Si on connaît bien la côte de Catalogne, on s'aventure plus rarement dans les terres.
En juillet 2019, j'ai au la chance d'entrevoir une partie de tout ce que cette région a à offrir à l'occasion d'un week-end du côté de Vic ( à environ 70km au nord de Barcelone).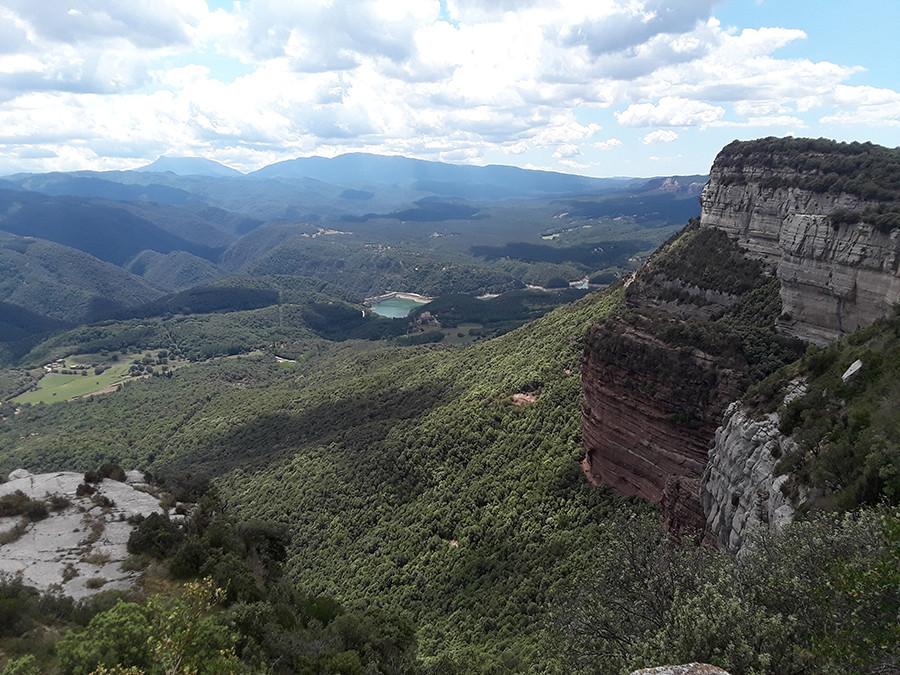 Mais ce que j'ai le plus aimé, c'est la région du barrage de Sau avec ses paysages ponctués de villages en pierres typiques comme le très charmant Rupit ou Tavertet qui offrent aussi une vue imprenable sur la vallée érodée du barrage. Parmi les incontournables de cette région : Tavertet, Rupit et le monastère de San Père de Casserres. Non loin de là, le massif de Montseny offre aussi un cadre très nature pour randonner en forêt. Et pourquoi pas en profiter aussi pour visiter Vic, la ville n'est pas spectaculaire mais a un charme certain. En résumé, il y a de quoi faire pour un week-end express ou un séjour plus long à deux pas de Barcelone !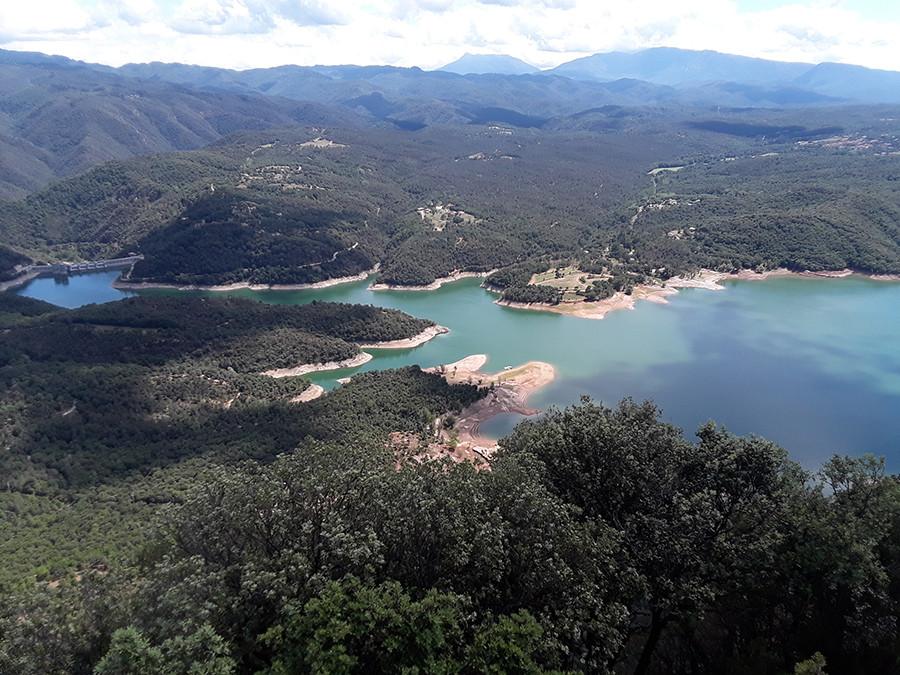 ---
Le mont Rebei en kayak et à pied
Et pour finir en beauté, Grégory nous propose deux destinations grandioses dont une que je connais déjà et dont j'avais adoré ! N'hésitez pas à parcourir le blog de Grégory si vous êtes fan d'aventures et de rando en France et partout dans le monde.
Blog : I-Trekkings
Instagram – Facebook – Twitter
—
Le congost de Mont Rebei est une gorge abrupte et verticale qui a été creusée par la rivière Noguera Ribagorçana lorsqu'elle traversait la chaîne de montagne du Montsec. Elle marque la frontière naturelle entre la Catalogne et l'Aragon.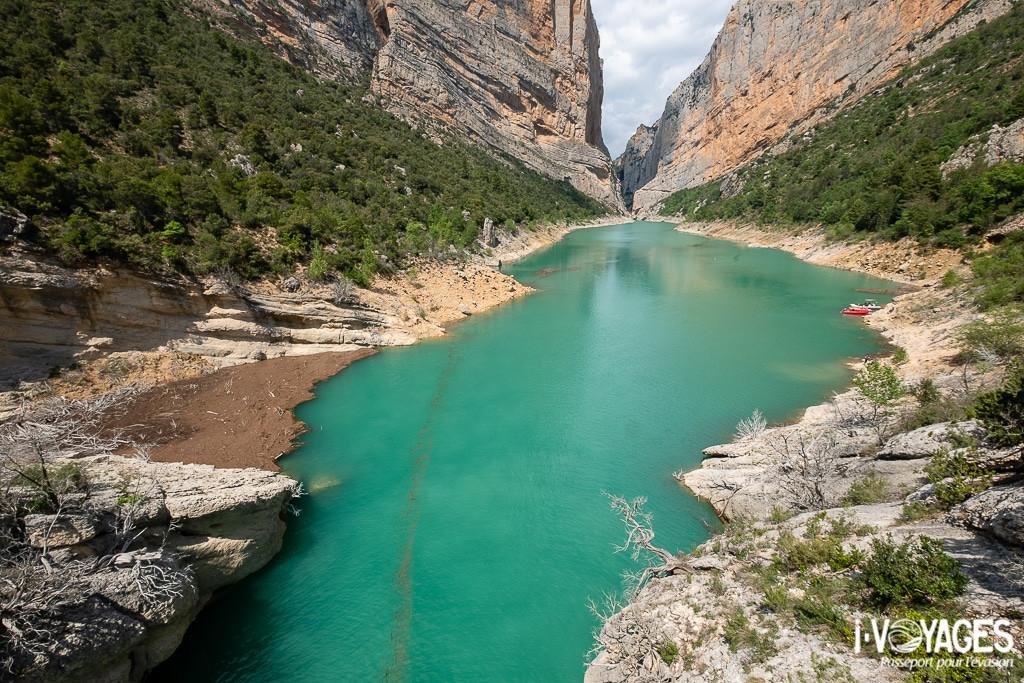 Et comme la nature fait bien les choses, le site est juste magnifique. Il se découvre à pied et/ou en kayak. RDV à la base nautique de Corçà pour louer un kayak et s'équiper. Direction l'embarcadère de Masana. Plus on s'enfonce dans les gorges, plus elles se resserrent et plus elles sont hautes. Par endroit, les falaises atteignent 500 m de haut. On se sent minuscule au milieu de cette nature. La balade de 7 km en kayak est facile et vraiment incroyable.
Le retour, on l'effectue en partie à pied par un chemin à flanc de falaise mais pas du tout vertigineux. Le point de vue change complètement par rapport à celui des kayaks. Le combiné rando et kayak est une super option.
---
El Cinquè Llac, la randonnée du 5ème lac
—
Il y a des randonnées qui marquent plus que d'autres. El Cinqué Llac appartient à cette catégorie. Les 5 jours en boucle au départ de Pobla de Segur en Terres de Lleida ont été une vraie belle surprise. Les paysages de petite montagne alternent merveilleusement avec les villages typiques.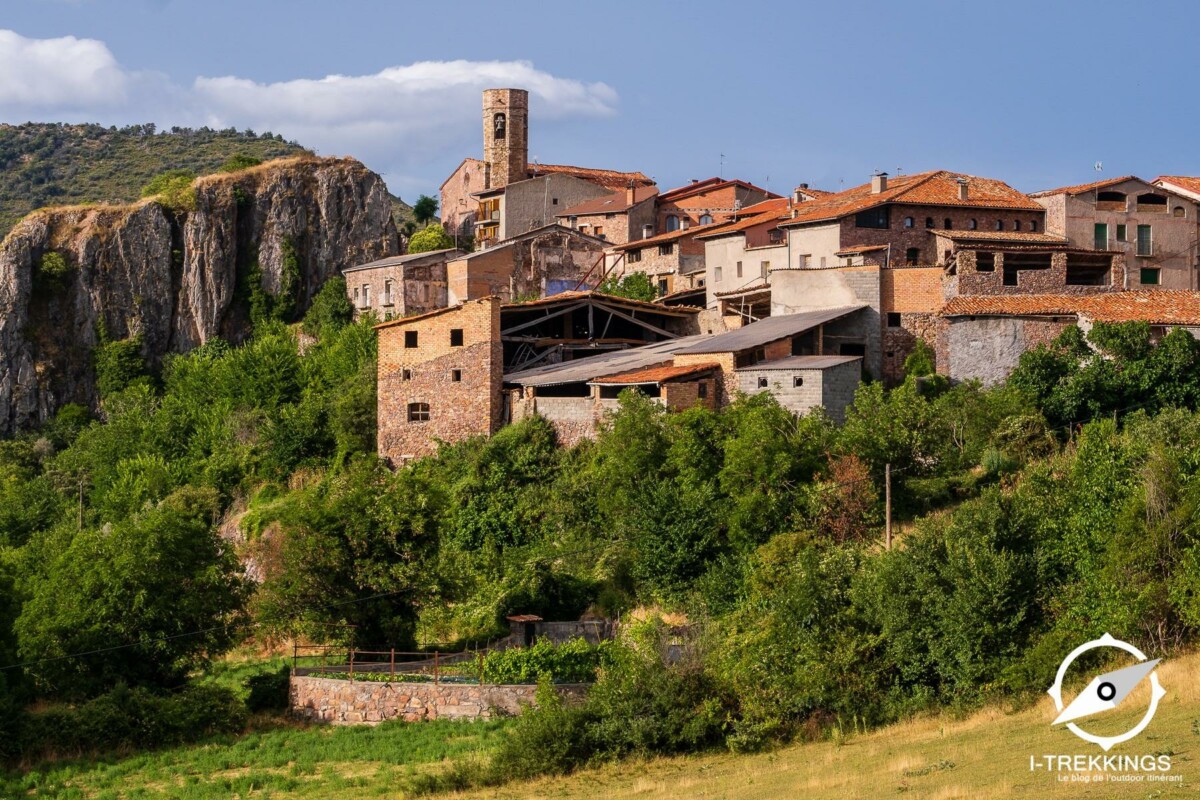 Le soir, escale dans des casas rurales pour dormir et manger des plats faits maisons à base de produits locaux. D'ailleurs, il y a une vraie démarche responsable de la part de l'association Marques de Pastor à l'origine du sentier. Afin de ne pas utiliser de plastique, elle remet aux randonneurs une gourde estampillée « El Cinqué Llac » ainsi qu'un bâton de berger avec lequel vous pouvez marcher. Il symbolise l'encrage du sentier avec le terroir.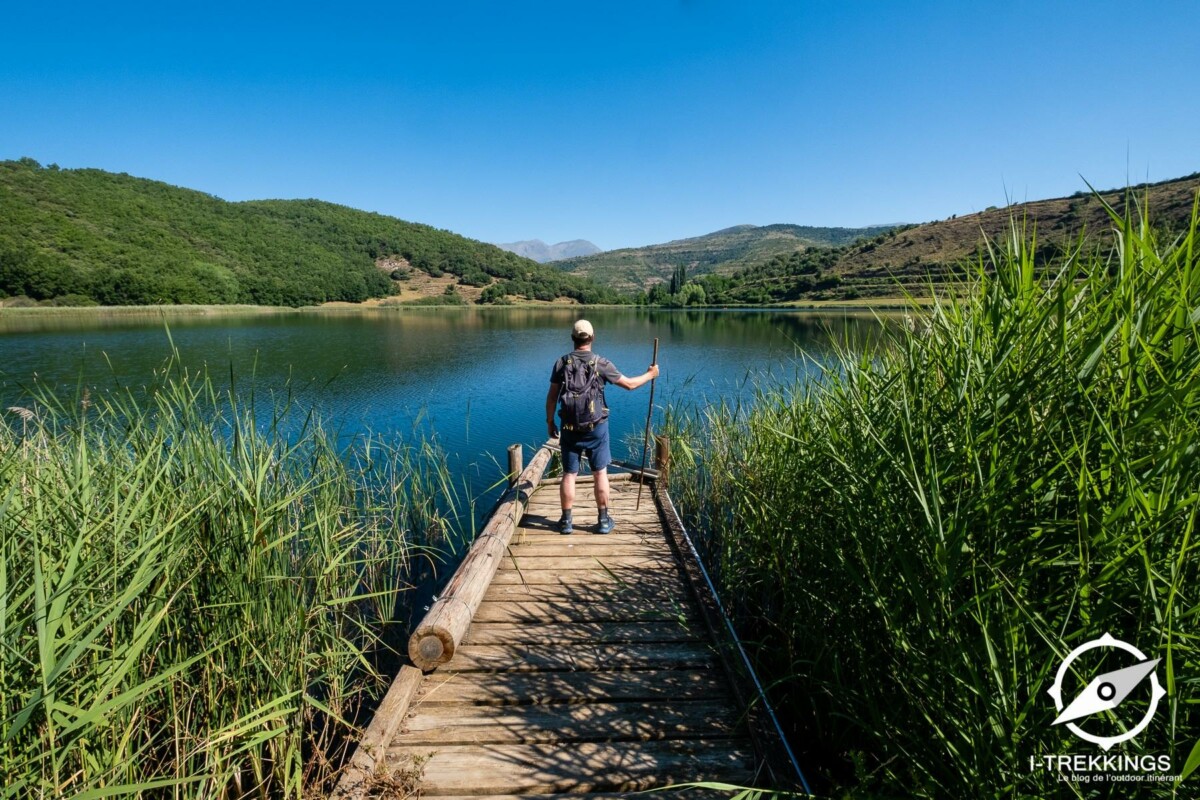 Le 5ème jour de marche, le 5ème lac, le lac de Montcortès, se découvre sur le chemin. La boucle est bouclée après 120 km de randonnée et plus de 5000 m de dénivelé tant positif que négatif.
---
Et voilà ! J'espère vous avoir donné envie de découvrir un bout de cette si belle Catalogne autrement que par sa côte et ses belles plages. La Catalogne c'est aussi des volcans, des montagnes, des vallées, des lacs, des gorges et des paysages incroyables à découvrir !
N'hésitez pas à partager vos idées de balades en commentaire et un grand merci aux participants de cet article !