Pour ces 3 derniers jours de vacances, je vous emmène avec nous à Los Angeles. Passage obligé pour reprendre notre avion. Entre Hollywood boulevard, rodéo drive, Beverly Hills et Venice beach, je vous raconte nos aventures !
Juste avant, je vous laisse avec une petite vidéo d'une minute pour vous donner une idée en plus des photos !
.
Jour 19 direction Los Angeles
Ça n'est pas censé être loin mais à cause des embouteillages on met beaucoup plus de temps que prévu pour arriver dans la ville au départ de Joshua tree NP. c'est sans compter la petite pause chez Target (je voulais absolument y aller !). On aimerait arriver sur Venise Beach pas trop tard pour pouvoir se baigner.
Une fois sur place les plans tombent à l'eau. Il fait froid et gris. On trouve tout de même une place pour le van et on décide d'aller se balader. C'est pas du tout comme j'avais imaginé. Je pensais trouver des jolies maisons bien rangées, des pelouses vertes, des joggers bref ça a un air à la Camden town en un peu plus sauvage !
.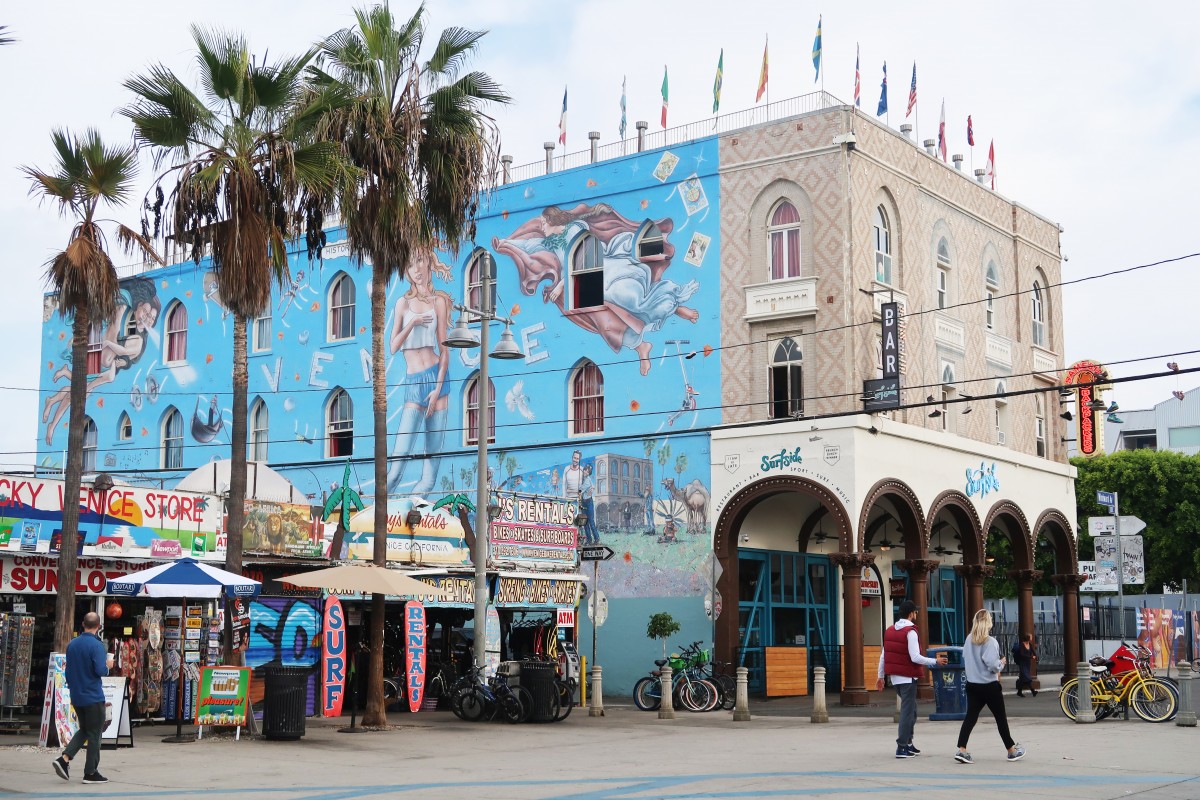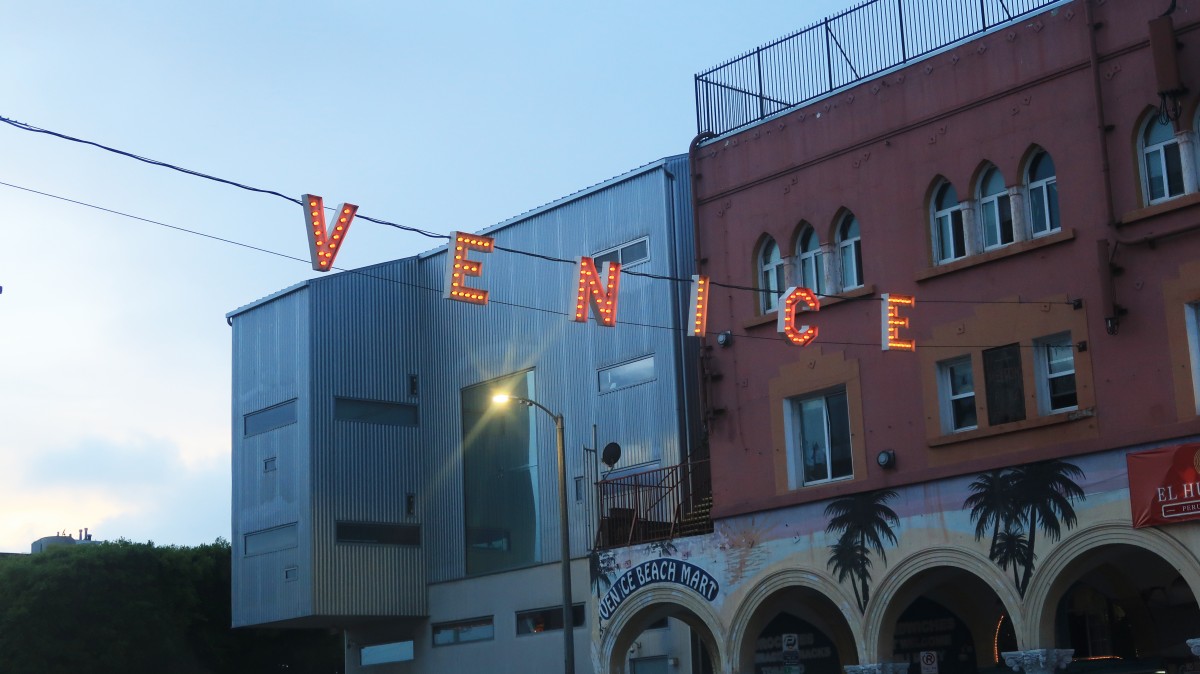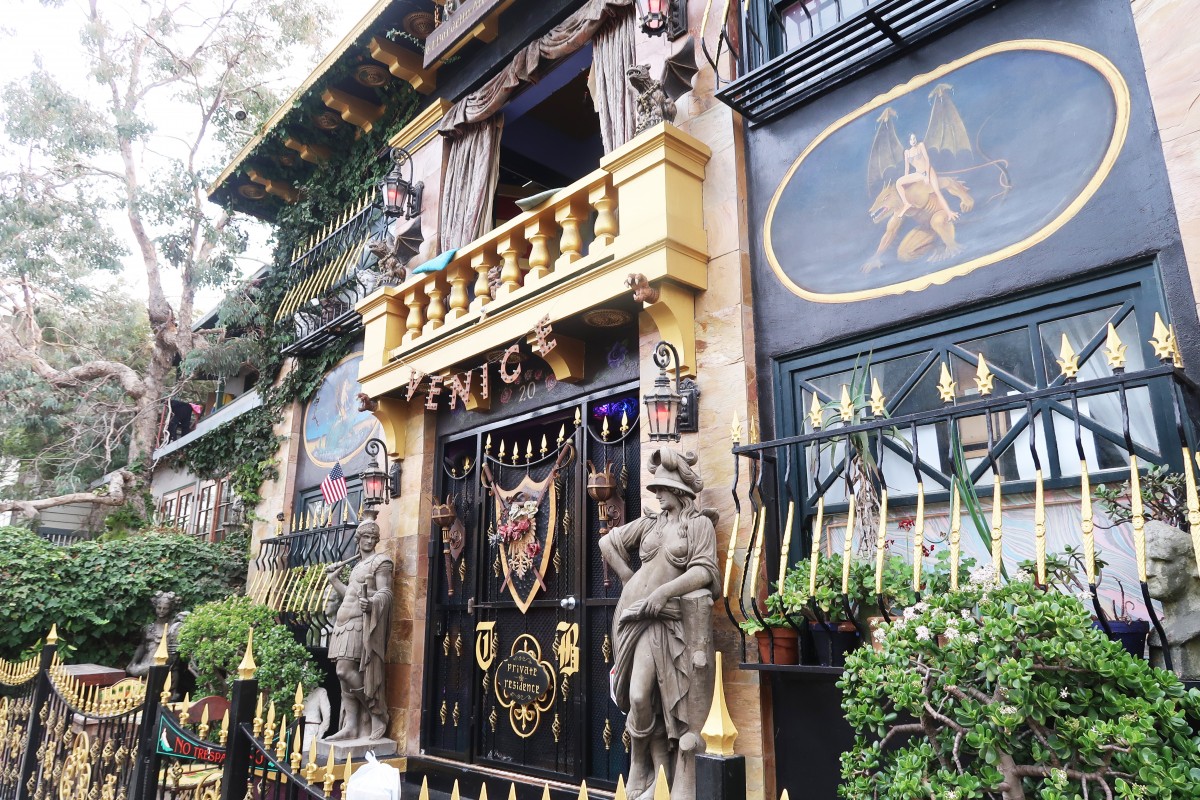 .
Il y a beaucoup de monde, des gens qui jouent au basket, d'autres qui dansent des petits magasins qui vendent tee-shirts et autres souvenirs à perte de vue …. Il fait trop froid on décide de repartir. On prend la voiture direction Santa Monica à quelques miles de la. On trouveras un garage pour la voiture et our passer la nuit. il fait nuit désormais.
On passera la soirée sur le Pier et le parc d'attraction de Santa Monica. On mange un bon burger et des frites et on laisse les garçons surexcités aux divers jeux du parc. On rentrera vers 20h pour passer notre toute dernière nuit dans le van !
.
.
Jour 20 dernière nuit dans le van
Réveil vers 7h. On se prépare vite pour retourner se balader à Venice Beach. C'est beaucoup plus vide. Il y a surtout beaucoup de SDF qui se mélangent avec quelques passants qui n'ont pas l'air de leur prêter beaucoup d'attention. Beaucoup de gens dorment encore dans leurs tentes sur la plage. Nous ne sommes pas très à l'aise à nous balader la de si bon matin.
.
.
On se dirige donc vers Hollywood ou on a réservé les deux dernières nuits en Airbnb. Cette après midi la on ne fait pas grand chose, on se repose, on organise les bagages, on part au parc du coin. Le papa partira seul faire du shopping et je peux vous dire qu'il a fait de superbes affaires !
. 
.
Jour 21 À la découverte de Los Angeles
On se lève tôt. Il faut rendre notre petit van non sans une petite pointe de nostalgie, l'aventure en van et belle et bien finie il faut se rendre à l'évidence ! Avant toute chose on part dans les hauteurs de Los Angeles à la recherche du meilleur angle pour le fameux signe Hollywood ! On passera par Hollywood boulevard et Rodéo drive. (Pretty Women !).
.
.
Une fois le van rendu on s'est baladé dans le quartier Méxicain « el pueblo » puis dans les centres commerciaux pour un peu de shopping. La ville n'est pas vraiment belle et les gens n'y marchent pas vraiment. Los Angeles c'est loin de ce que je m'imaginais mais j'en parlerai dans un autre article je crois ! On fini par trouver un GAP outlet que l'on a tout simplement dévalisé puis on part finir de boucler nos valises et je peux vous dire que ça n'était pas une mince affaire !
.
.
Jour 22 dernier jour à Los Angeles, c'est le retour !
Dernière journée aux Etats-Unis. Il faut reprendre l'avion le soir même direction Barcelone ! Malgré le faite que nous n'aimions pas vraiment la ville, on essaye tout de même d'en faire le plus possible ! On commence donc par Hollywood boulevard.
.
.
Je ne vous le conseille pas forcément le matin, même si il y a moins de monde, l'endroit fait un peu glauque, enfin surtout juste avant le point le plus touristique : Walk of fame !
On en profite pour déjeuner la-bas dans la fameuse chaine d'hamburger shake shake ! Pour ceux qui habitent Barcelone, les hamburgers sont quasi les mêmes que ceux de the good burger mais en BEAUCOUP plus cher !
On fini au Griffith Observatory pour une vue surprenante de la ville ! On y passe quasi deux heures à s'y balader (ne louper pas le musée, il est superbe et vraiment intéressant)
.
.
Il est désormais temps d'aller à l'aéroport. Les vacances sont terminées. On ne repart pas sans avoir dévalisé la dernière petite boutique avant l'aéroport !
.
.
J'espère que les récits, photos et vidéos vous auront plus et donner envie de faire ce beau voyage. Peut-être différemment, peut être de la même manière si vous aimez barouder et êtes avec un petit budget.
Je reviendrais vite pour vous dire pourquoi je n'ai pas aimé Los Angeles ainsi qu' un article complet sur le budget de ce voyage !