Ah, Las Vegas ! C'est la surprise de ce voyage !
.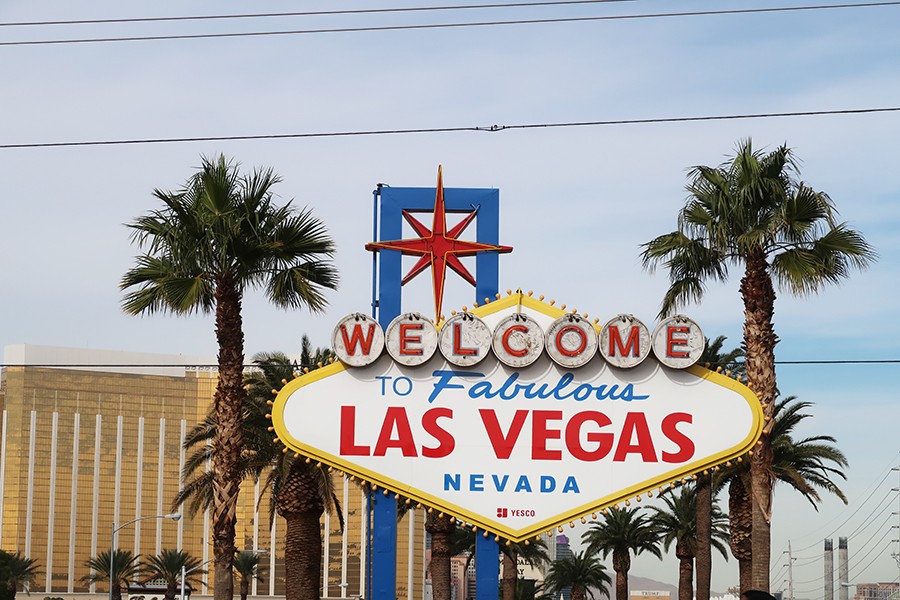 .
Je ne m'attendais pas à aimer autant ! Cette ville est complètement dingue et j'ai beaucoup aimé nos 3 petits jours la-bas (et surtout pouvoir dormir dans un lit (un vrai) et prendre des bonnes douches chaudes !) après quasi 2 semaines dans le van, la petite coupure a fait du bien ! Je vous emmène donc avec moi découvrir ou re découvrir cette ville, à travers une vidéo, des photos et mon petit récit !
.
Jour 12 et 13 direction Las Vegas !
Ce matin on fait vite car une grosse journée nous attend. Demain c'est l'anniversaire de bébé luciole et on veut être à Vegas pour fêter ça ! On se dirige donc, tranquillement mais surement vers Vegas ! Nouvel état, le Nevada ! On fait une petite pause repas dans un petite fantôme, ça be valait pas forcément le détour mais c'était sur notre route.
.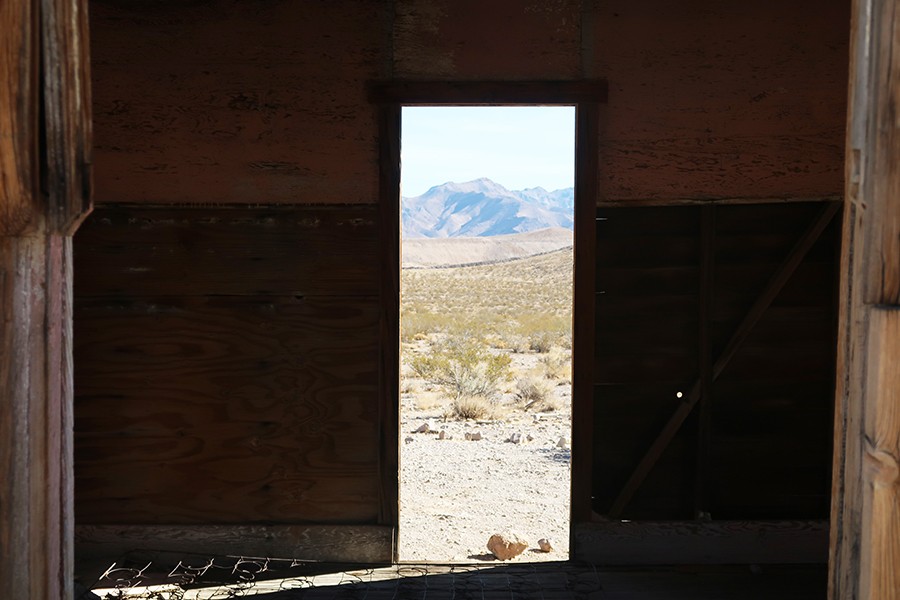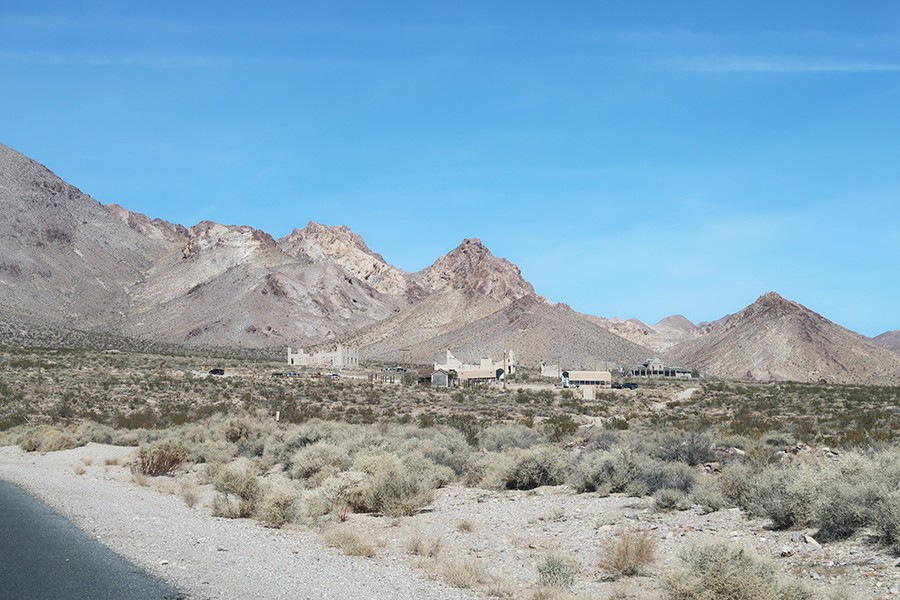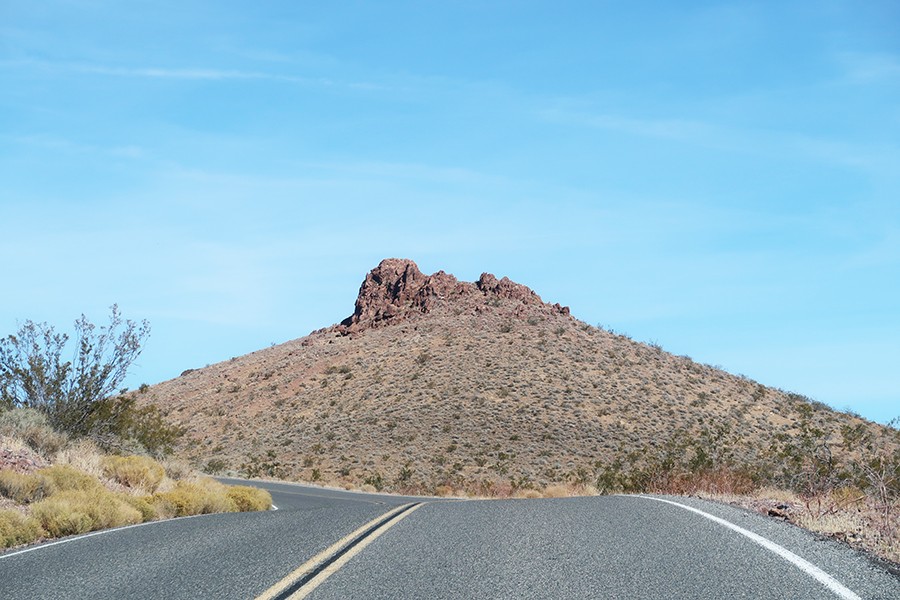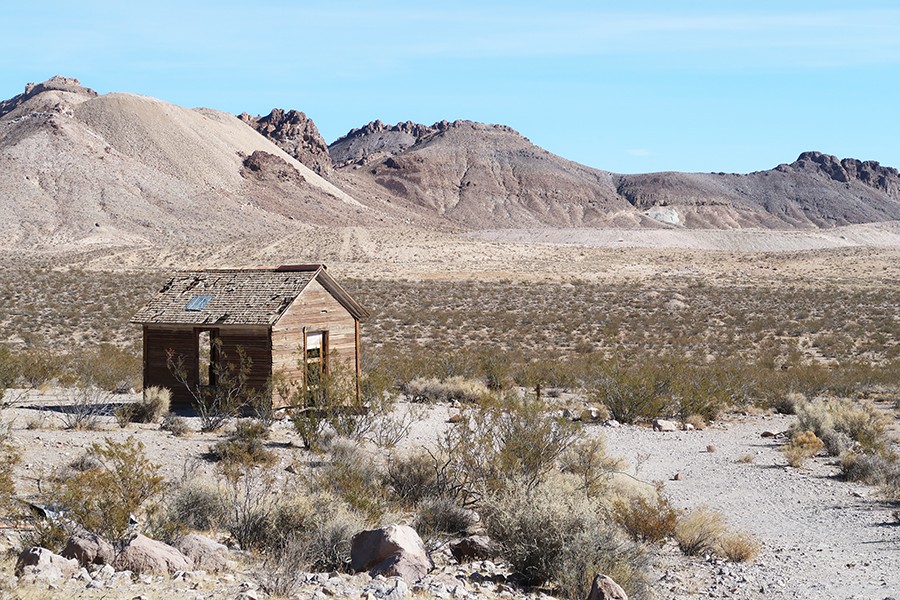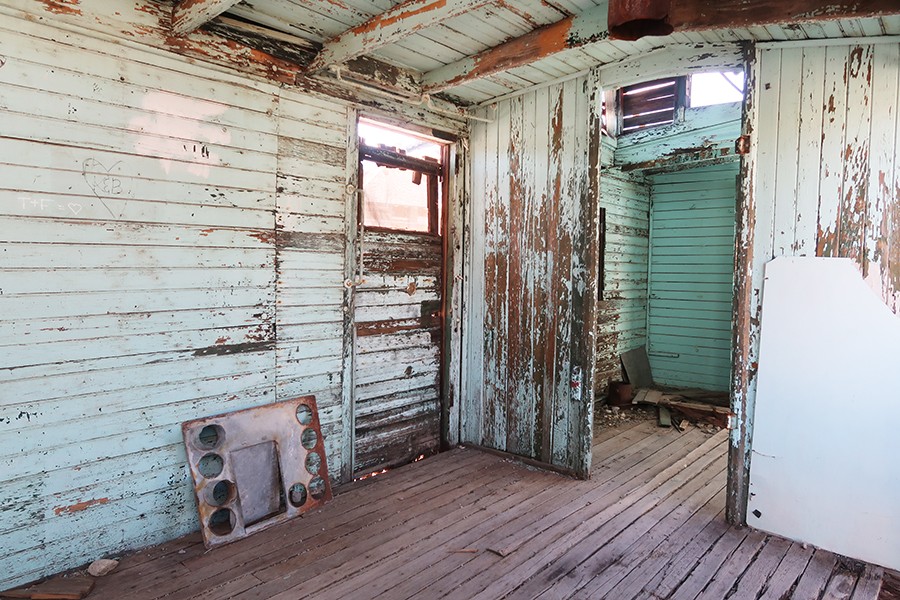 .
Une fois à Vegas, on décide de prendre un hôtel. Le Circus Circus.
.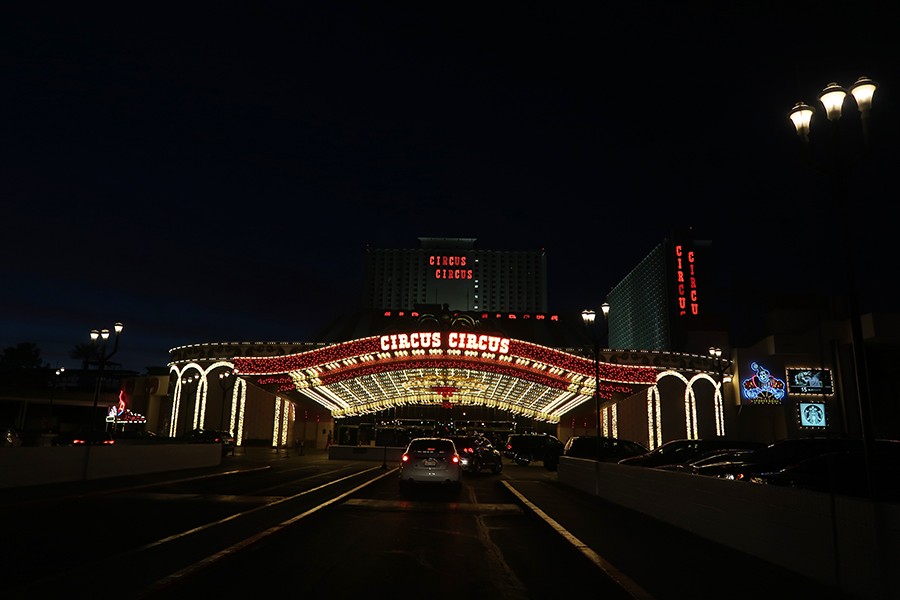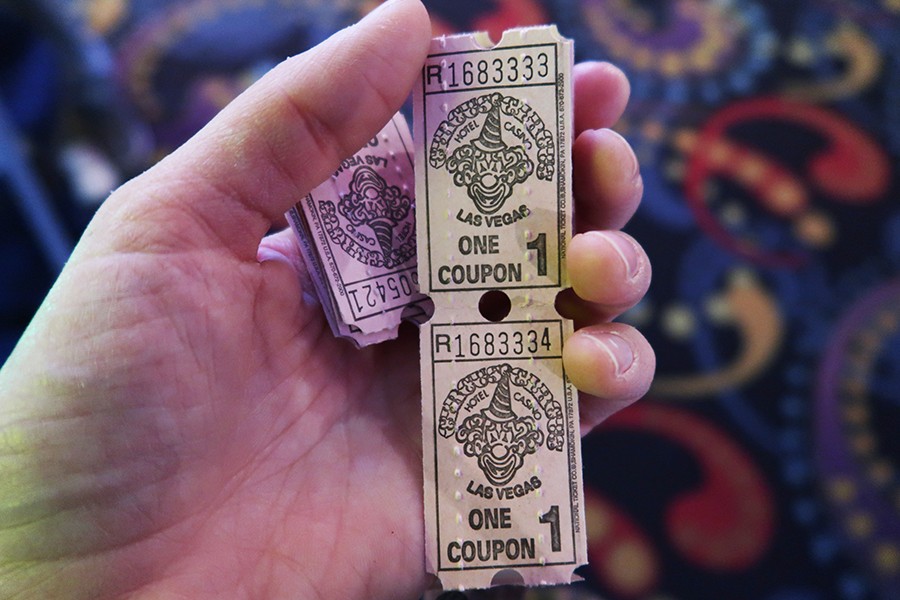 .
C'est un complexe géant de plus de 6000 chambres. Il y a des machines à jouer forcément mais aussi une fête foraine, un parc d'attraction des spectacles toutes les heures, des magasins, un Mac Donald… Bref c'est complètement hallucinant ! Pour notre premier soirée, on ne fait rien de spécial, on file juste manger un Jack in the box (chaine de burger) puis au Walmart chercher de quoi faire la fête d'anniversaire de bébé luciole.
Le lendemain on fête donc comme il se doit l'anniversaire du petit ! On a organisé une petite fête Peppa Pig dans notre chambre et il y en a partout ! Des ballons, des confettis, des gâteaux, bref, la femme de ménage a du un peu halluciner en rentrant la dedans, c'est pas le genre de fête auxquelles elles doivent avoir l'habitude !
.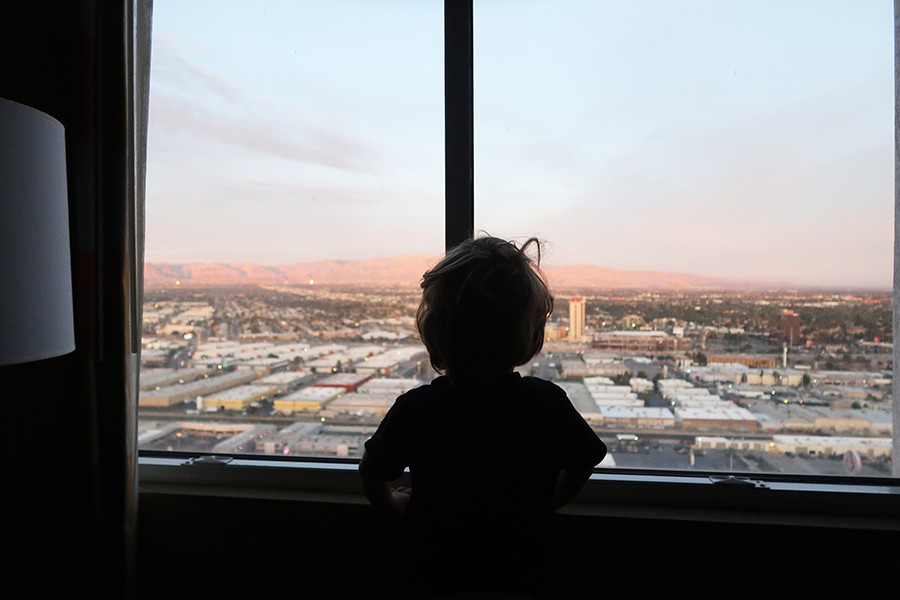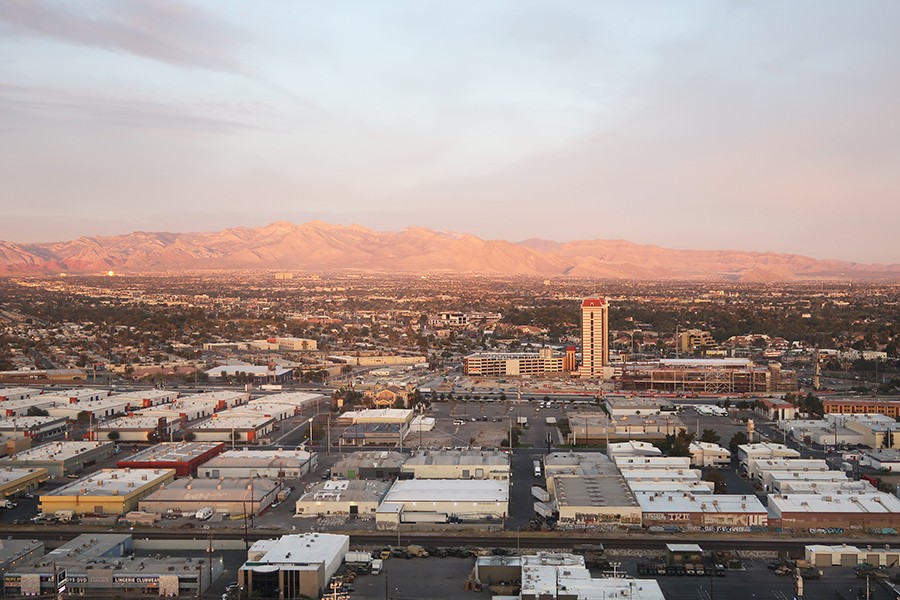 .
Et puis on part se balader le long du strip. Du début de l'après midi jusqu'à la nuit…
Tout n'est que lumière, néons, bruit et paillettes ! Le Venetian fait illusions à Venise et c'est franchement  impressionnant.
.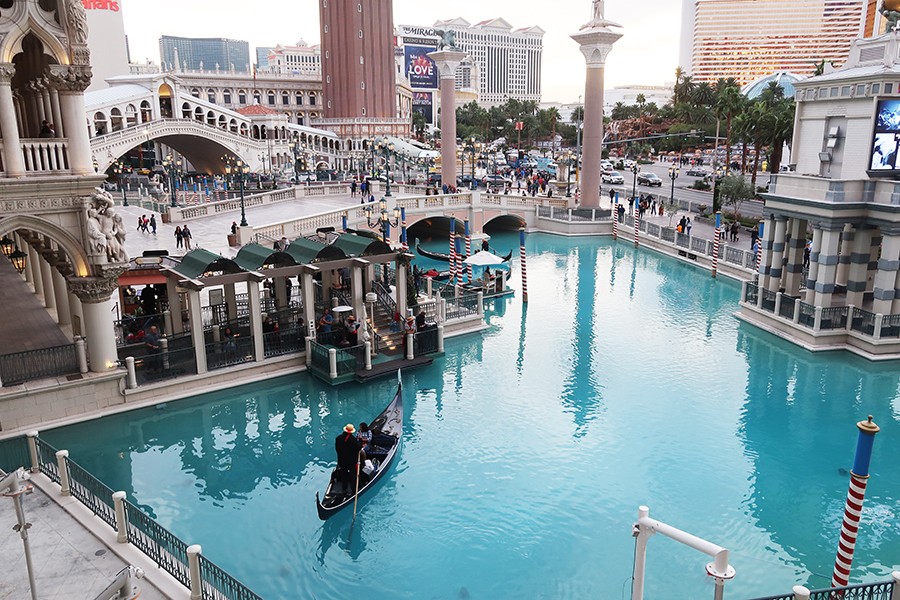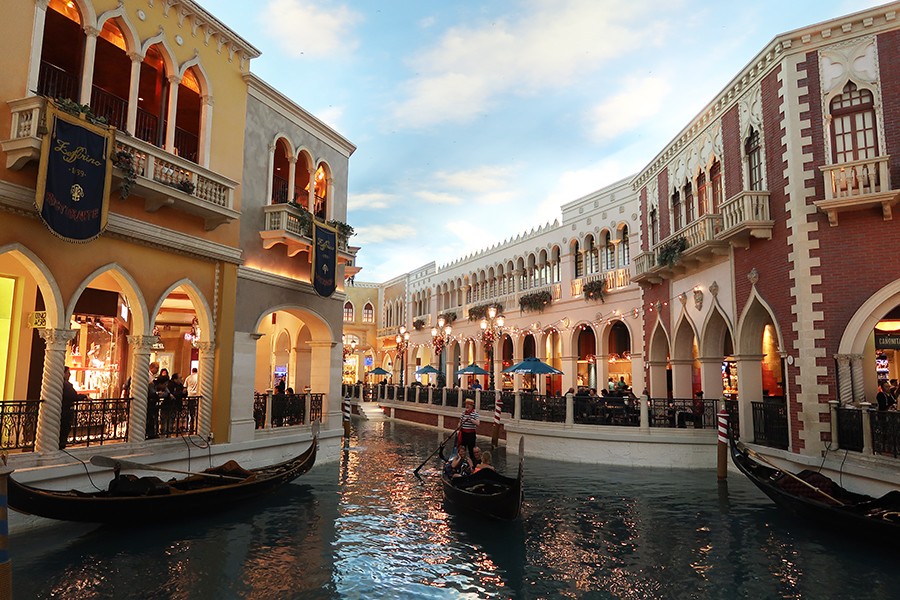 .
Le ciel est faut mais on a l'impression que les nuages bougent en même temps qu'on marche. Avec deux enfants c'était ambitieux mais on voulait vraiment en voir le plus possible. Les fontaines du Bellagio…
.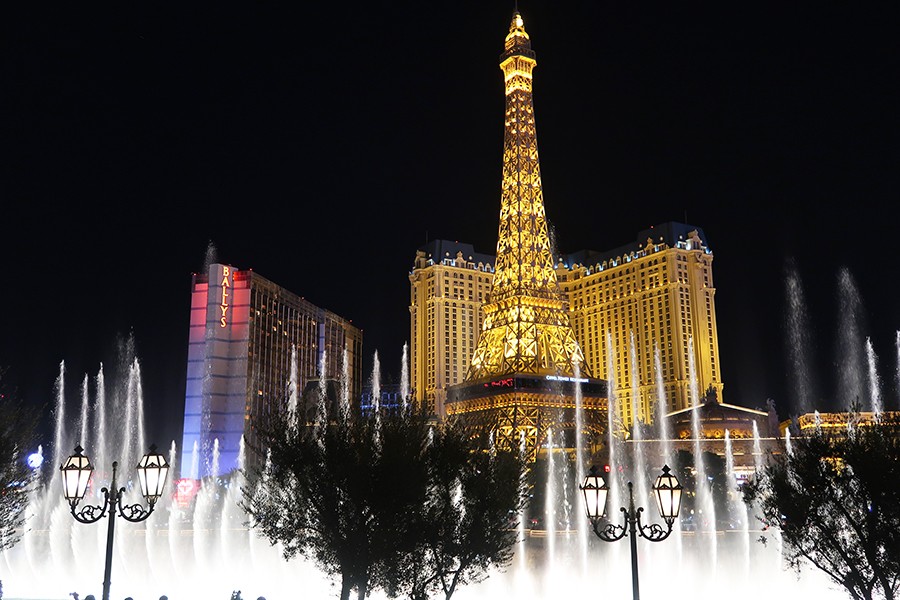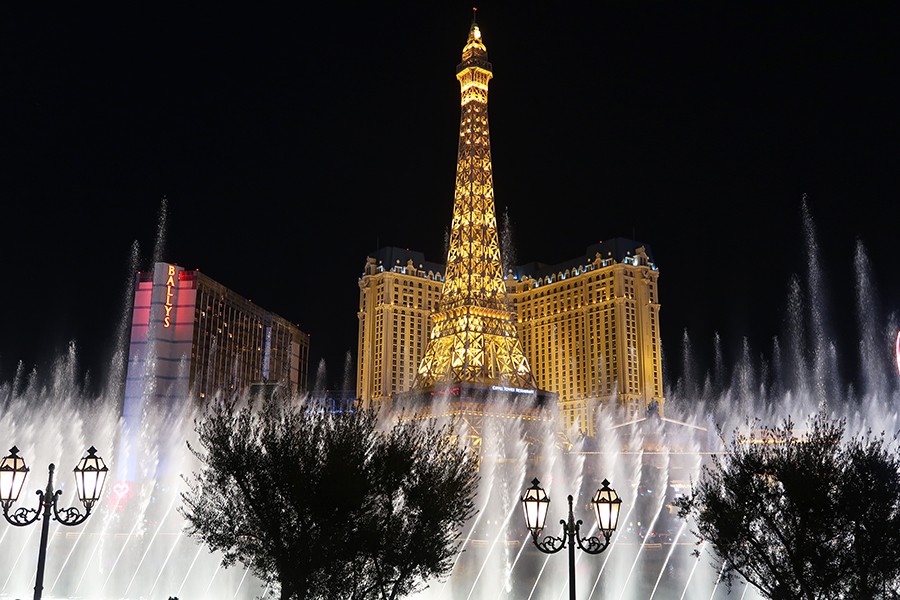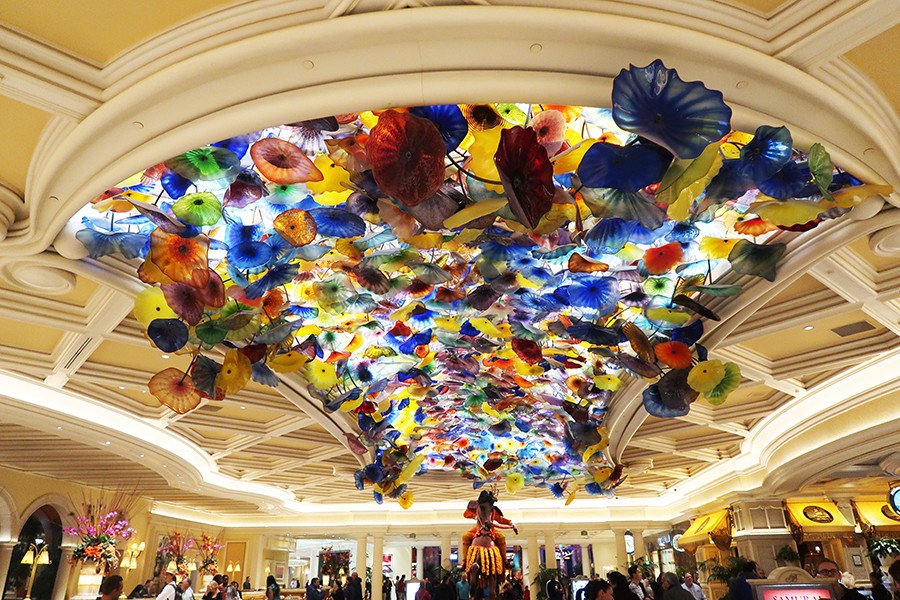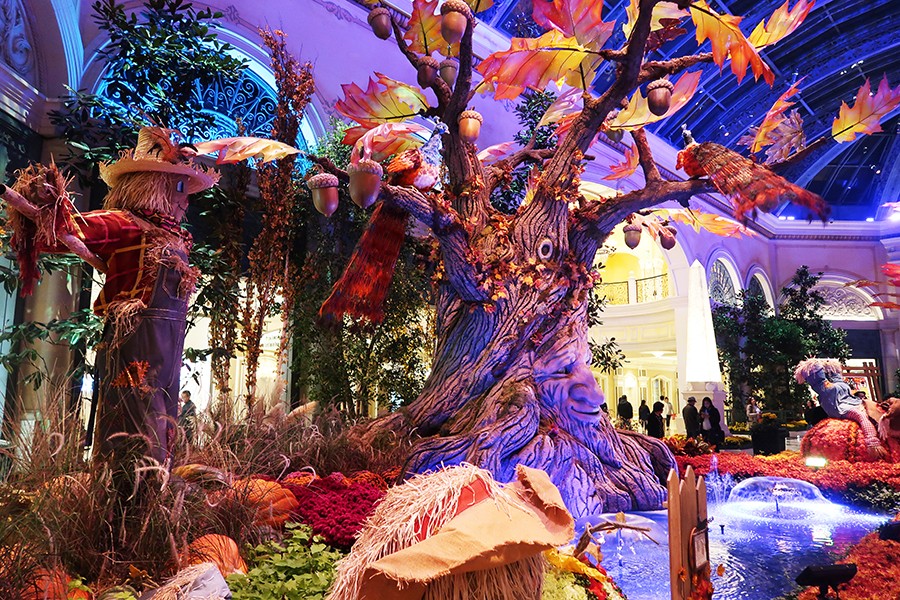 .
Le Paris, New New York, l'Escalibur, la Flamingo…  il faut s'y promener de jour comme de nuit mais je dirai que c'est au coucher du soleil que c'est le plus beau !
.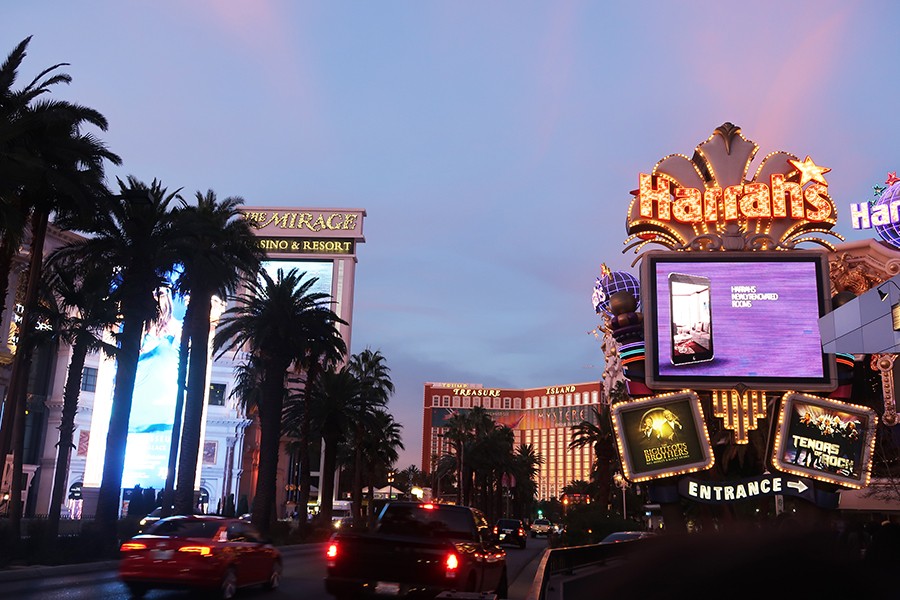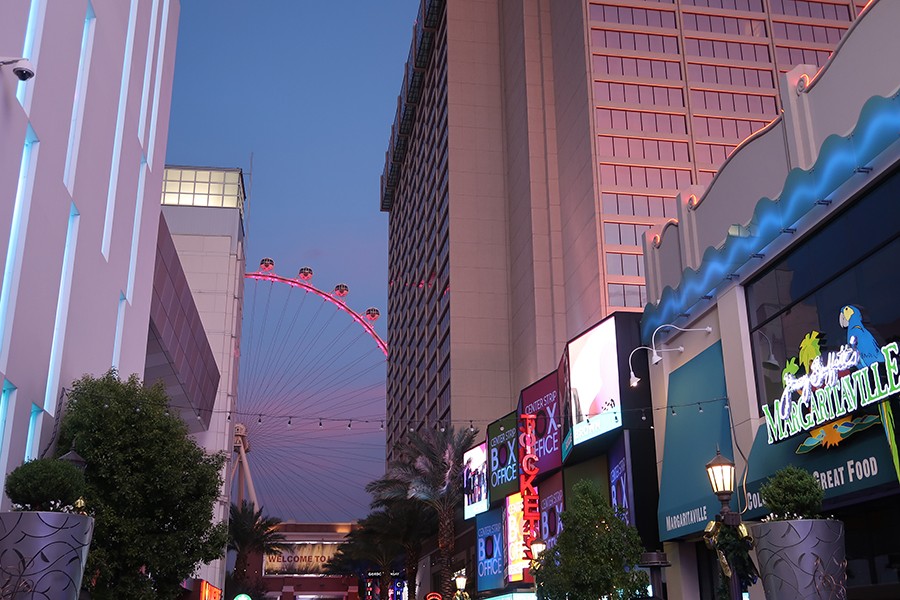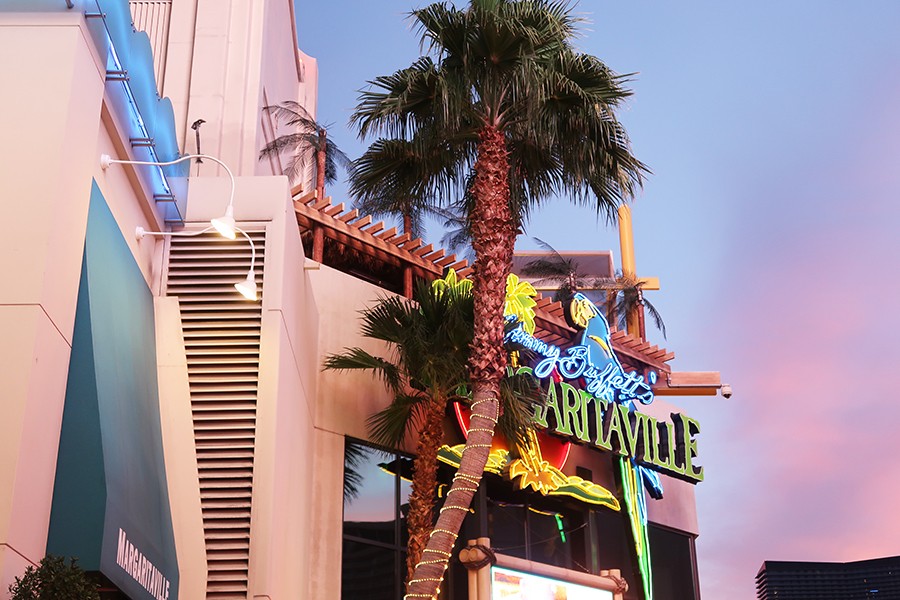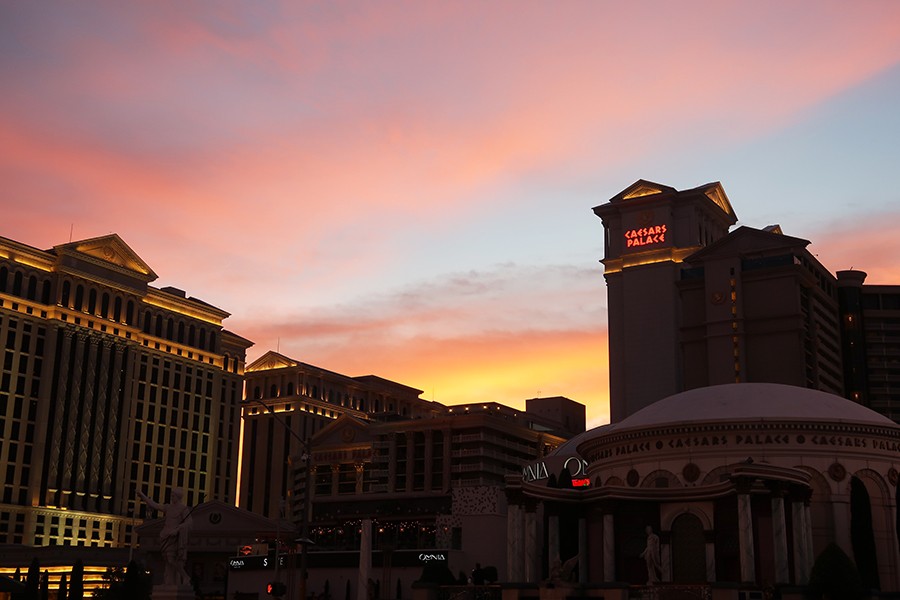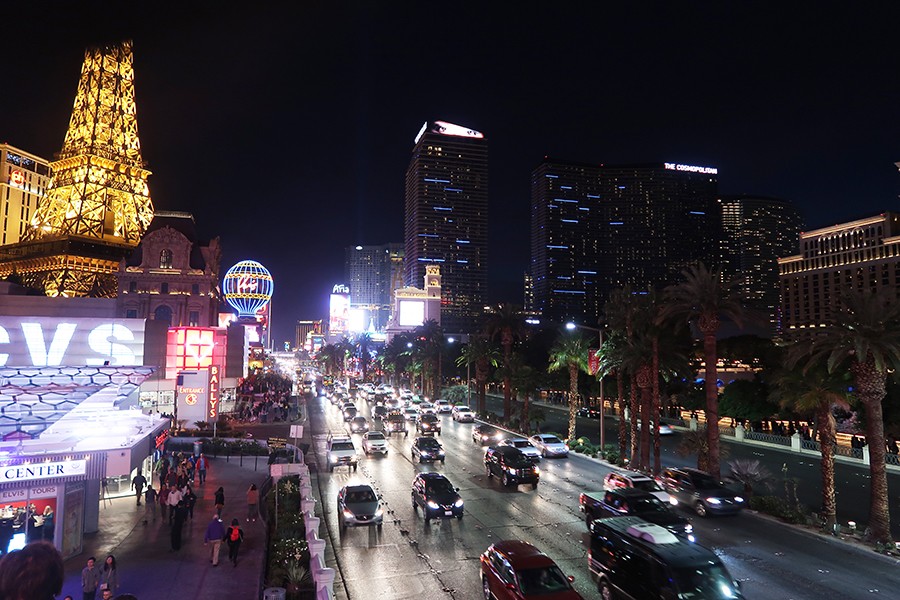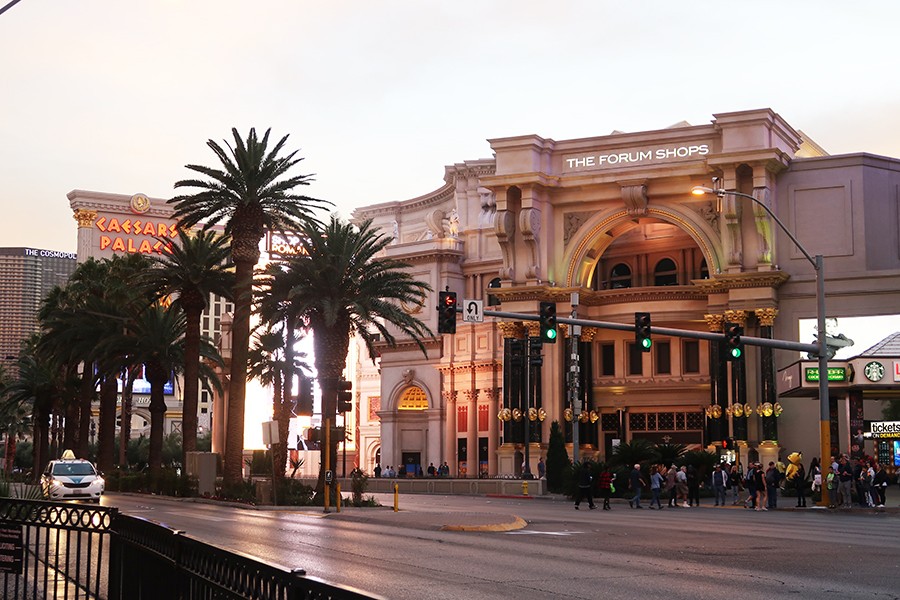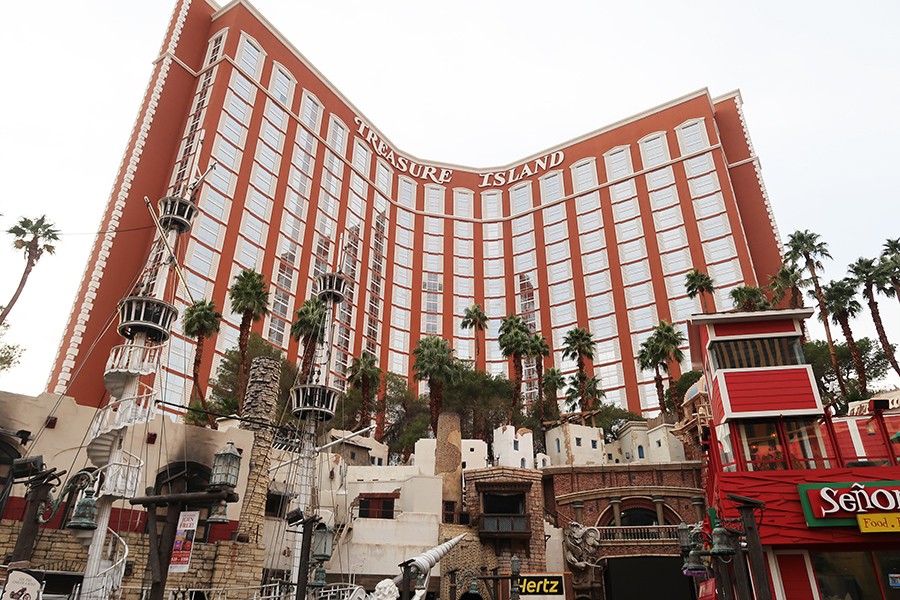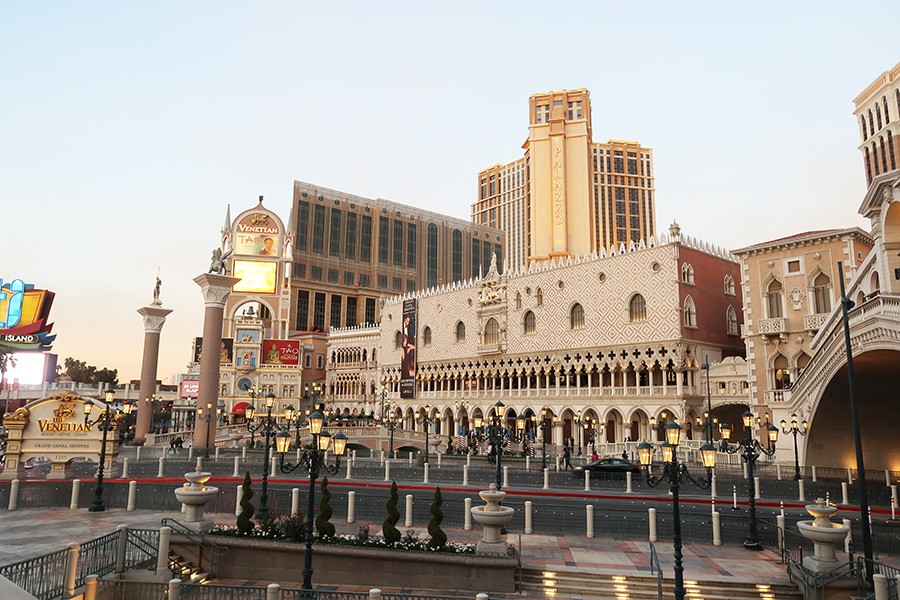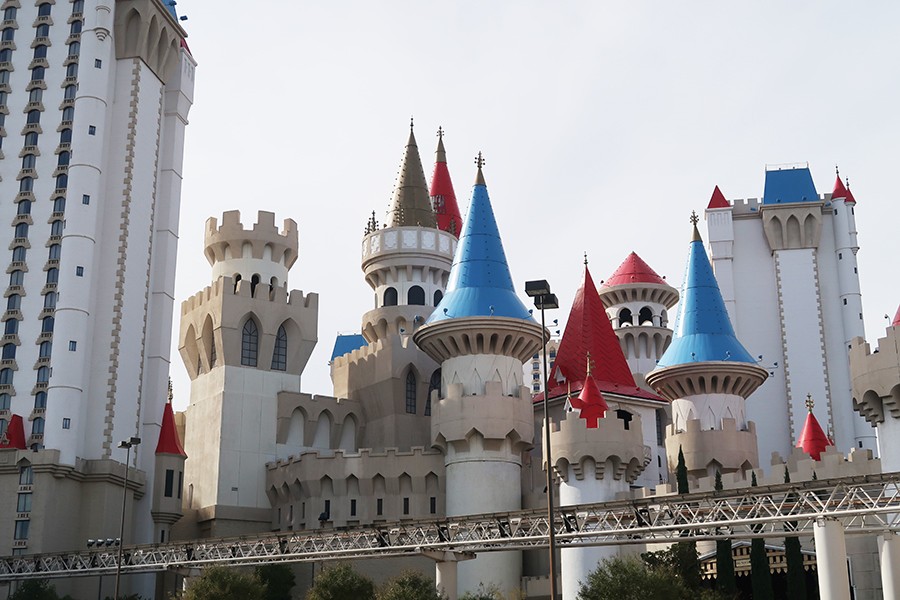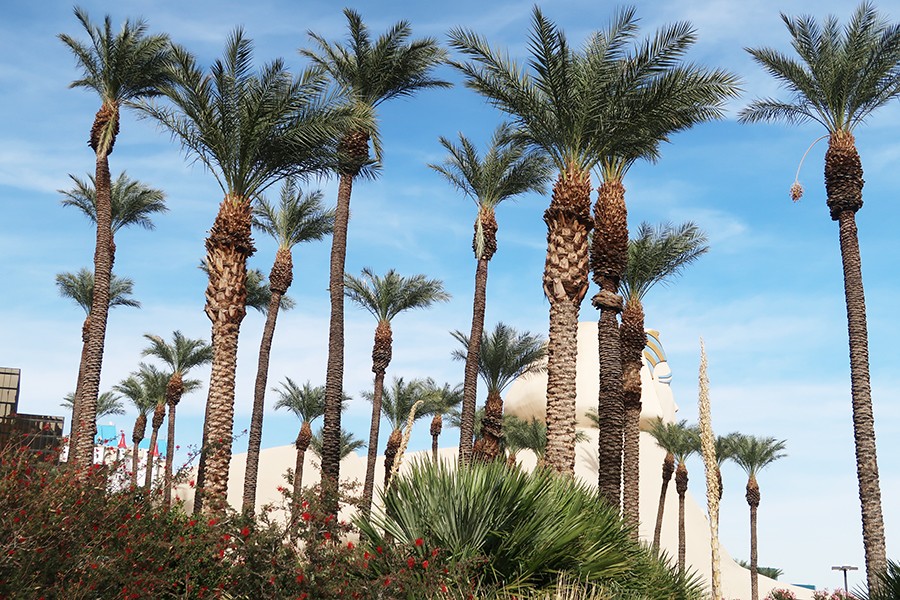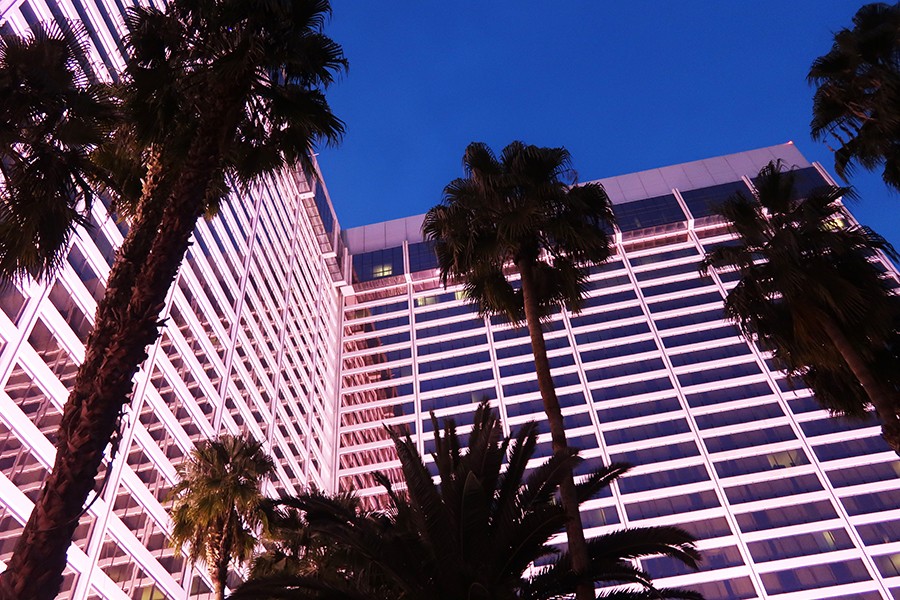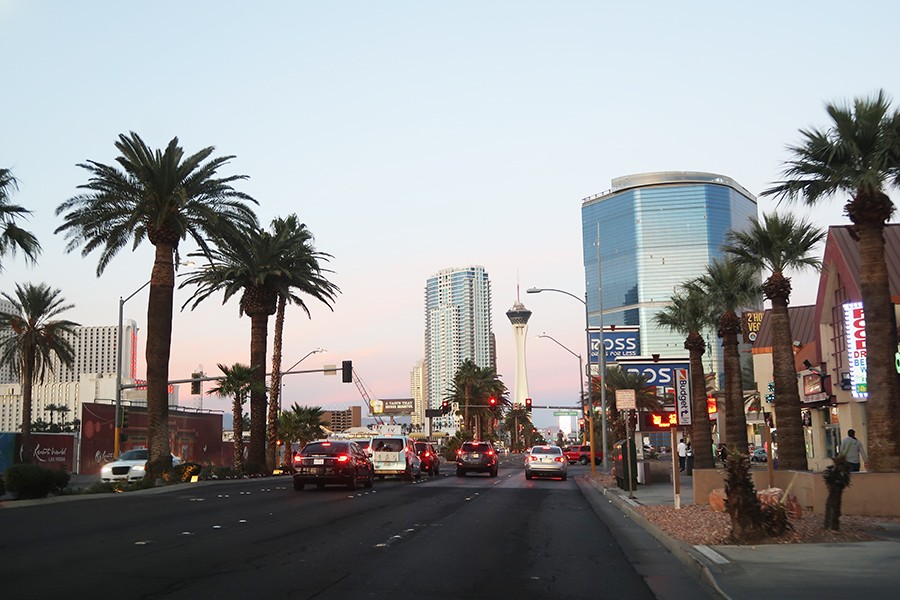 .
On rentre exténué mais après deux nuits à l'hôtel prêt, à reprendre le van pour de nouvelles aventures !
à suivre… Le Grand Canyon !