Après 3 semaines passées sur l'île, voici mon avis sur Koh Phangan en famille. Retrouvez les activités que vous pourrez y faire avec vos enfants. Personnellement, nous avons adoré cette petite île, facile d'accès, belle et agréable à vivre. Voilà plus de deux mois que nous sommes en Thaïlande avec les enfants et c'est l'endroit ou nous sommes restés le plus longtemps !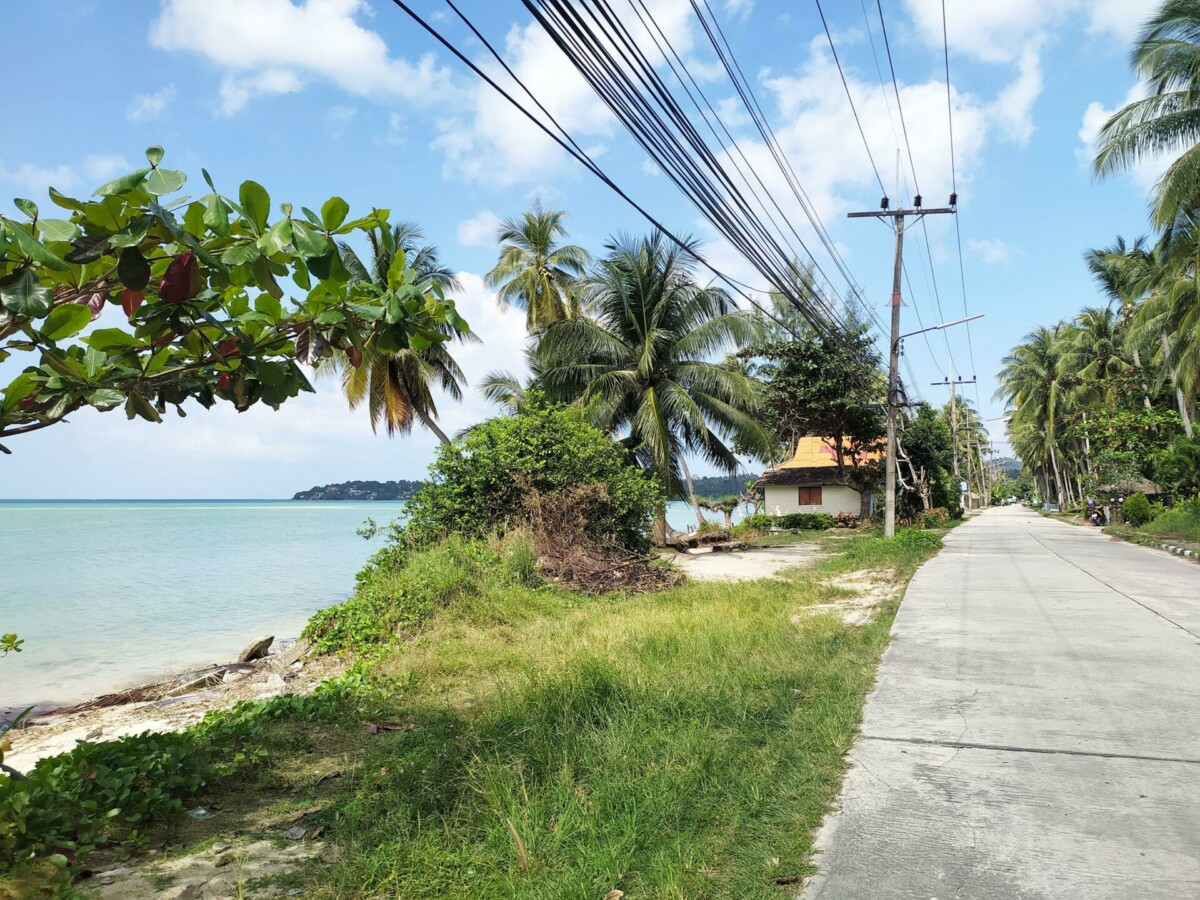 Ou séjourner à Koh Phangan en famille
Il existe plusieurs zones toutes différentes les unes des autres. Je vais donc tenter de vous les décrire afin que vous puissiez choisir celle qui vous correspond le mieux.
---
Ban Tai
Ban tai est la zone que nous avons choisie. Nous avons logé 3 semaines dans le resort Cheeva Beach. Il est juste idéal sur l'île de Koh Phangan en famille, car il y a un bungalow double avec deux chambres, le lieu est très propre, le personnel très sympa. Le resort possède une piscine et donne sur la mer. Le petit restaurant est très bon marché et vous y mangerez les pieds dans le sable.
Pour revenir à Ban Tai, c'est plutôt bien situé car à proximité de Tong Sala, la ville principale. Vous pouvez aussi facilement accéder aux différentes zones de l'île. Vous trouverez pas mal de petits restaurants et 1 7-Eleven. Cerise sur le gâteau, il y a même un très chouette marché de nuit : le vintage market dont je vous parlerai plus bas dans l'article. Notez cependant que les plages de Ban Tai ne sont pas les plus belles. Si vous recherchez des plages d'eau turquoise, il vaut mieux aller dans le nord de l'île.
---
Tong Sala
La ville de Tong Sala est situé au centre-ouest de l'île et c'est de là que vous arriverez en ferry de Koh Samui. La ville est plutôt agréable. On y retrouve beaucoup de magasins, de petits restaurants et un marché de street food. Ça n'est peut-être pas le lieu idéal ou séjourner si vous venez à Koh Phangan en famille. Mais il y a tout de même de chouettes petits resorts notamment le lime and soda ou nous avions séjourné il y a plusieurs années. Tout comme du côté de Ban Tai, ça n'est pas ici que vous trouverez des eaux cristallines.
---
SriThanu
C'est le petit village mignon, sauvage et entouré de verdure par excellence ! Vous y trouverez des vibes très relax. L'endroit est très prisé des yogy et hippies. On peut d'ailleurs pratiquer la méditation et le Yoga. On y trouve beaucoup de petits restos végans, végétariens et healthy. Les plages sont paradisiaques notamment celles de malibu beach, seetanu bungalow.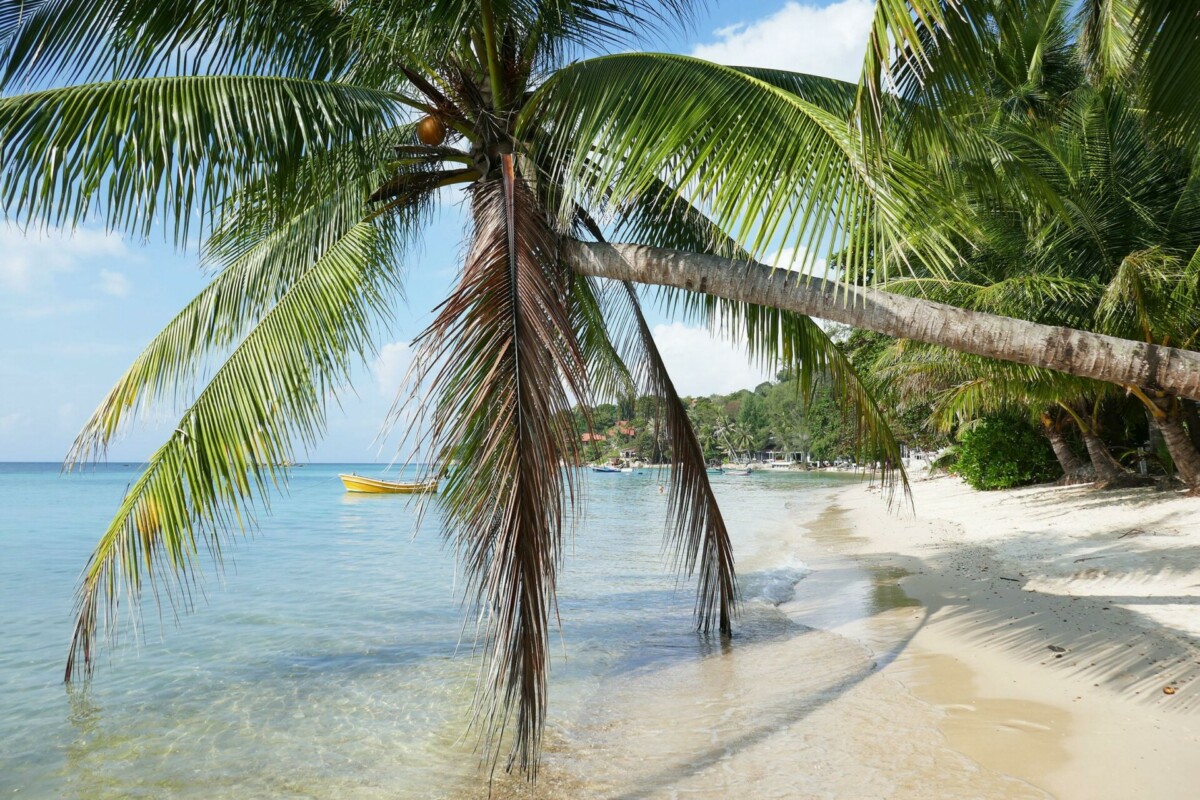 Notez qu'il y a beaucoup de nudistes sur celle de zen beach. Cette zone est propice pour la détente, situé à un point stratégique de l'île, c'est vallonné, les paysages sont impressionnants. C'est une zone que nous aimons aussi beaucoup et où vous trouverez aussi un petit marché de nuit.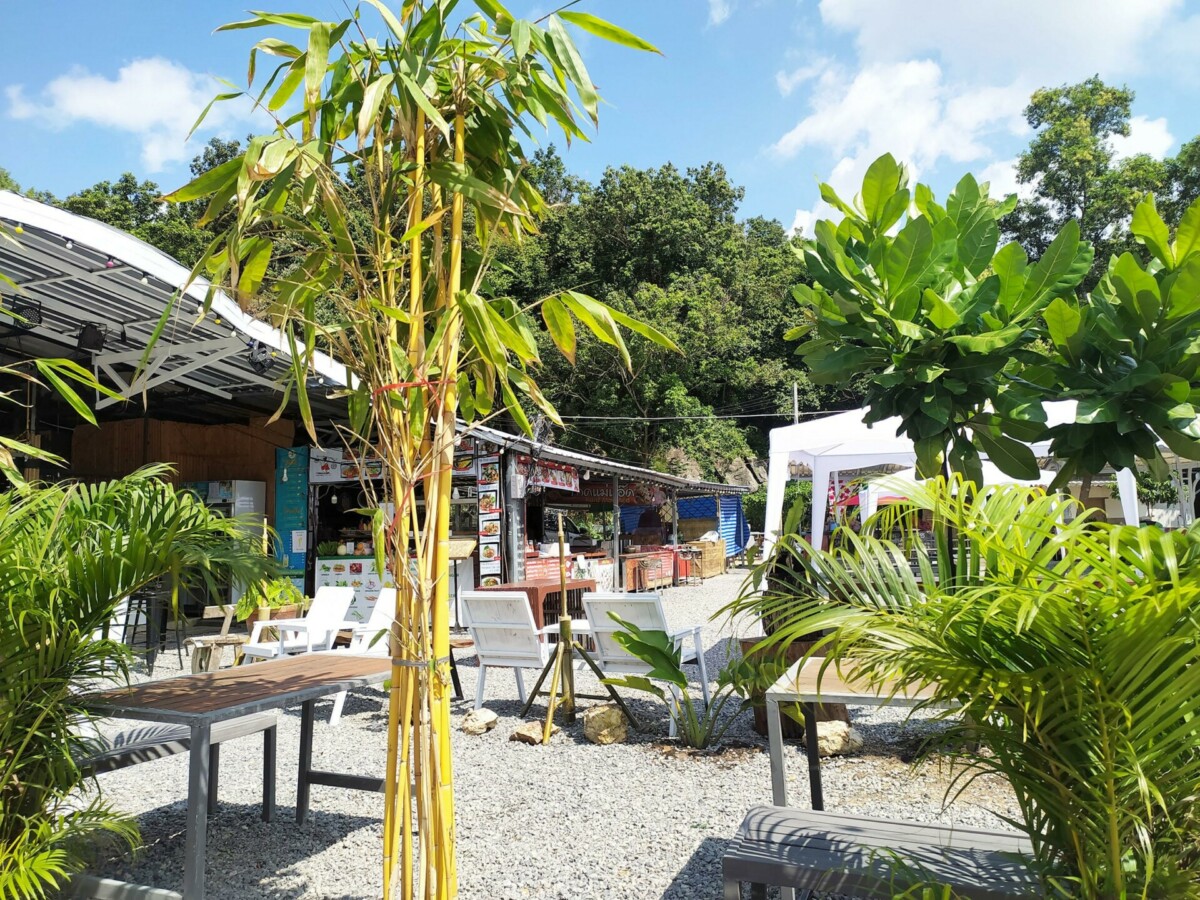 Chaloklum
Chaloklum est l'endroit paradisiaque par excellence. Nous adorons cette petite zone un peu isolée mais beaucoup plus authentique avec son petit village de pêcheur. Les plages sont vraiment belles. La route entre Chaloklum et Thong Sala est vraiment chouette car neuve, la route est droite et le paysage dans la jungle, vraiment joli.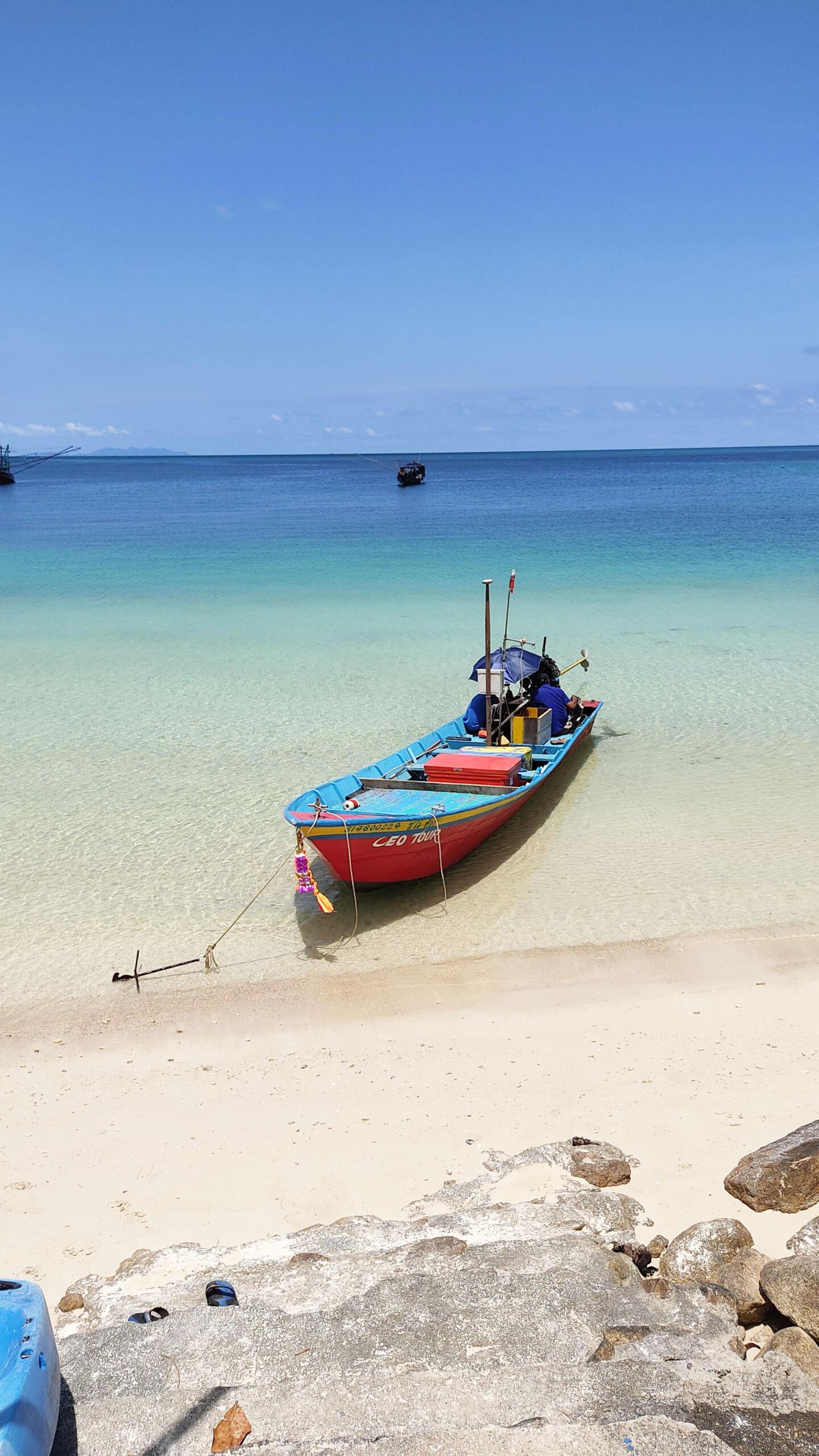 C'est un coin que je vous conseille si vous souhaitez être au calme. Vous accéderez facilement aux plus belles plages de l'île.
---
Haad rin
Haad rin est reconnue pour être la zone de la full moon party. Personnellement, j'ai trouvé cette zone trop bétonnée, sans trop de charme. Je ne la recommanderai pas forcément pour un séjour à Koh Phangan en famille.
Il est aussi tout à fait possible de séjourner dans les terres, un peu plus dans la jungle et pour cela, vous risquez d'être un peu plus éloignés, mais cela peut être une bonne alternative si vous souhaitez rester dans votre resort, au calme ou que vous avez un moyen de locomotion.
---
En ce qui concerne l'est de l'île, c'est une zone plutôt isolée et parfois difficile d'accès. Je vous laisse faire vos propres recherches pour ne pas vous induire en erreur !
---
Comment se déplacer sur koh Phangan avec des enfants
Ce que nous avons beaucoup apprécié sur l'île de Koh Phangan c'est qu'il est très facile de se déplacer d'un point A à un point B. En effet, l'île n'est pas bien grande. Ainsi, vous ne passerez pas trop de temps en voiture ou en scooter. Nous avons loué des scooters pour 150 THB par jour. Nous pouvions ainsi nous déplacer un peu partout. Attention, les routes dans la jungle peuvent être impressionnantes à monter ou descendre ! Il est aussi conseiller de faire attention dans les petites routes non bétonnées. Pensez au casque même si personne ne le met !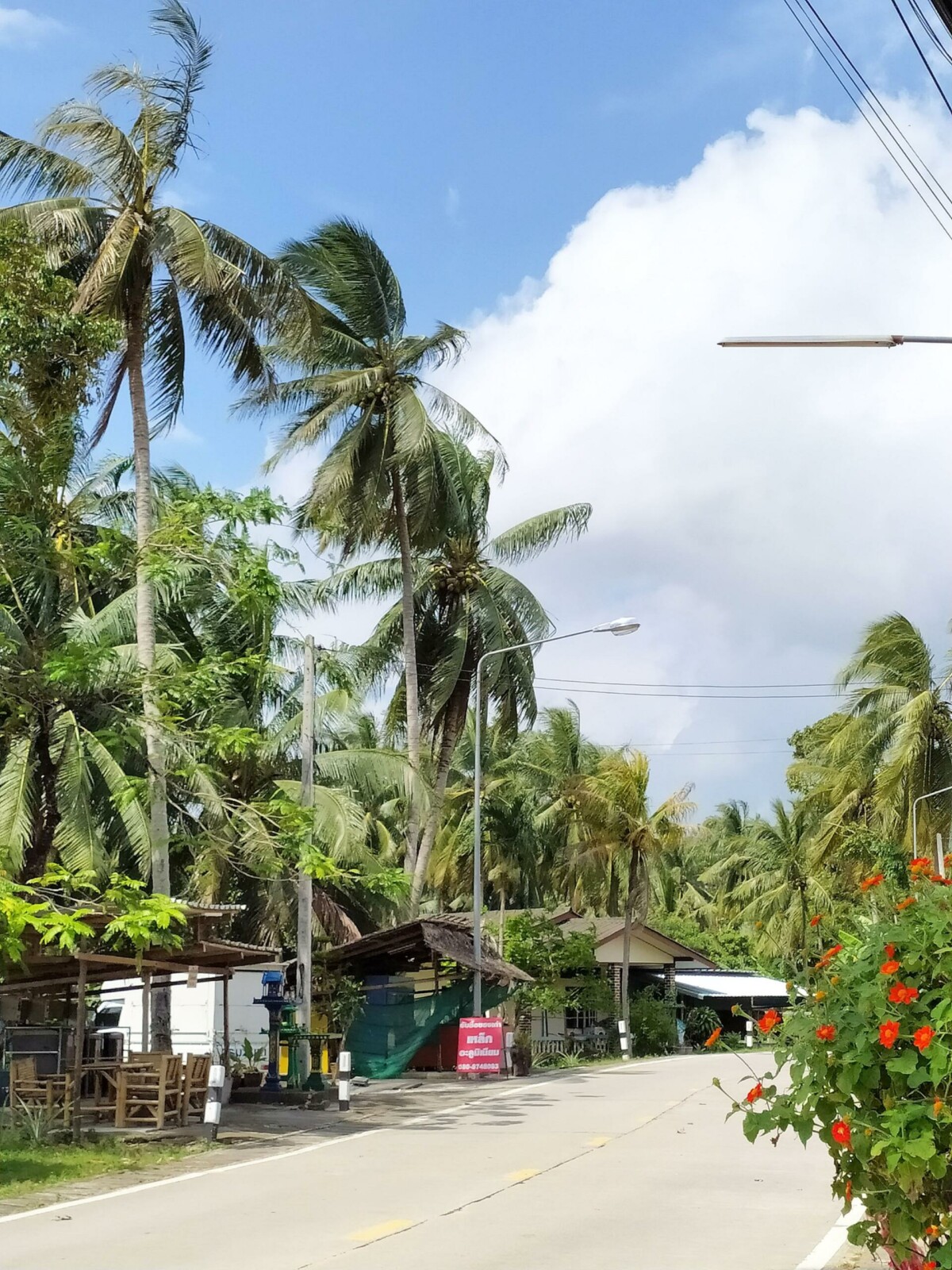 Vous pouvez aussi louer une voiture pour 1000 THB par jour ou alors prendre un taxi pour vous déplacer.
---
Combien de temps faut-il rester à Koh Phangan en famille
Nous sommes restés 8 jours. 4 jours à Tong Sala et 4 jours à SriThanu. Voilà qui nous a donné l'opportunité d'explorer les deux zones en prenant notre temps. Si vous souhaitez profiter de journées relax, je vous conseille 1 semaine.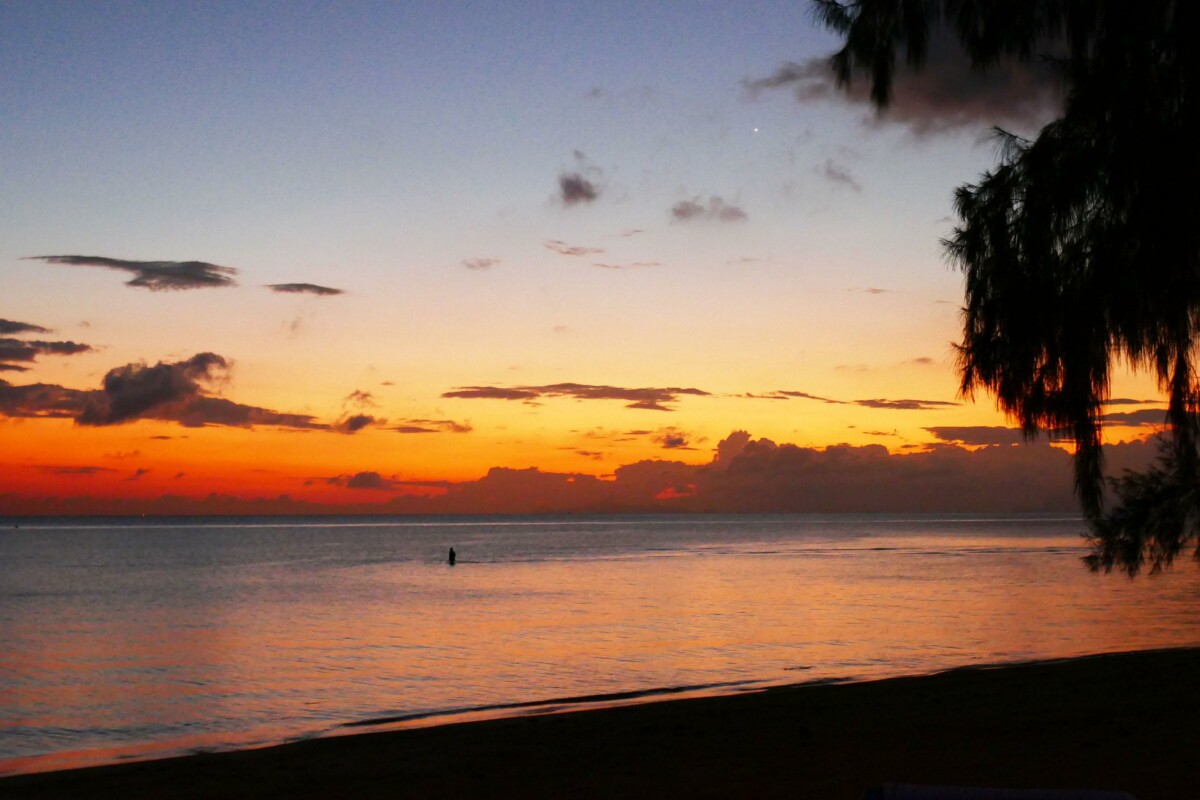 Entre journées dans le resort entre piscine et plage et journée à explorer. Nous sommes restés 3 semaines, car nous travaillons et faisons l'école aux enfants. De ce fait, nous sommes pas mal occupés la semaine et partons explorer le week-end.
---
Faire ses courses sur l'île
Si vous souhaitez faire quelques courses sur l'île pour de la nourriture pour bébé, couches ou autres, il y a 3 grands magasins : BIG C, Makro et Lotus. Ils sont tous situés dans la zone de Tong Sala. Vous y trouverez à peu près tout ce que vous voudrez. Nous y avons acheté des conserves de pois chiche, haricots verts, lentilles pour varier un peu. Chez Makro il y a plein de fruits et légumes si vous souhaitez cuisiner.
---
Les activités à faire sur Koh Phangan avec des enfants
Dans cette partie, je vais vous détailler quelques activités que l'on a faites en famille sur Koh Phangan ou que l'on nous a suggérées. Voilà qui vous donnera quelques idées.
Prendre un repas au marché de Tong Sala
Les enfants sont toujours très curieux (ou pas) de découvrir de nouvelles saveurs et explorer de nouveaux lieux. Je vous conseille donc un petit tour du côté du marché de jour et de nuit de Tong Sala.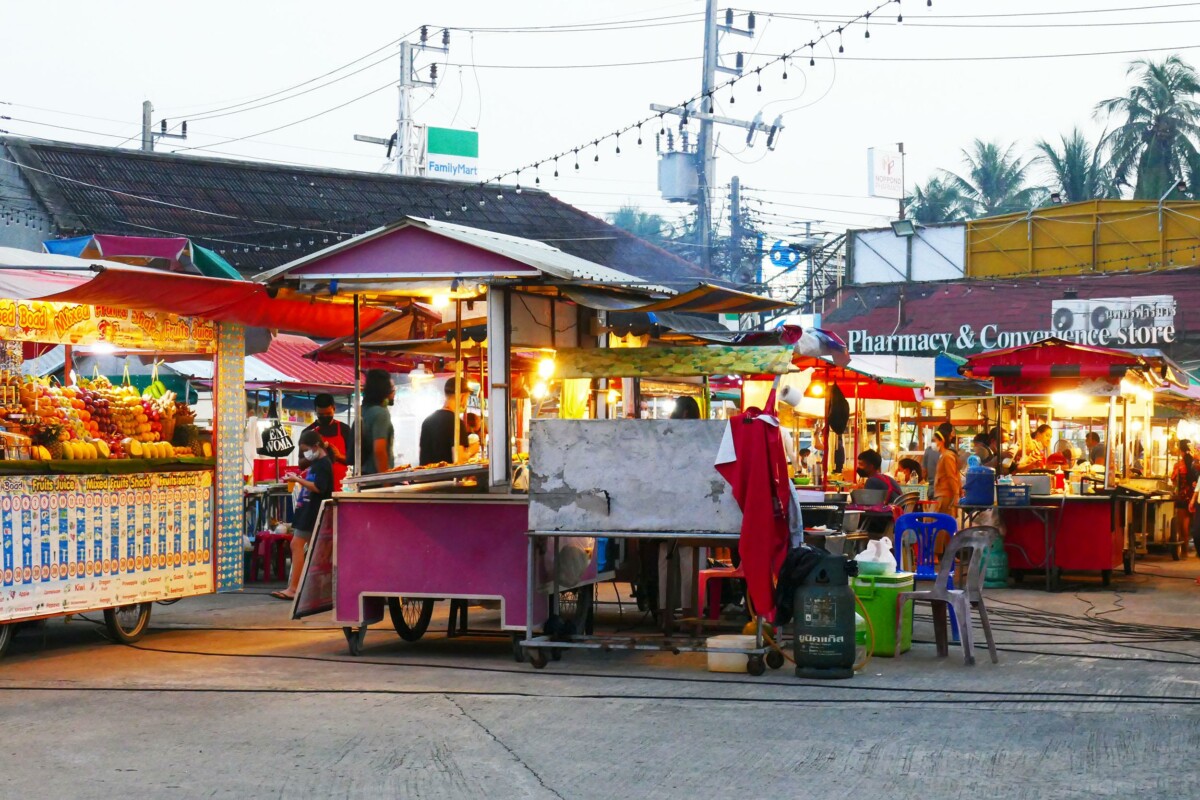 Vous y trouverez de la street food, les fameux shakes de fruits, des mango sticky rice et autres repas originaux et exotiques.
Passer la fin de journée au marché du samedi de Tong Sala
Dans la rue principale, vous ne pourrez pas louper le marché du samedi soir à Tong Sala. Allez-y tôt pour éviter la foule. C'est à partir de 17h que les stands en tout genre se dressent.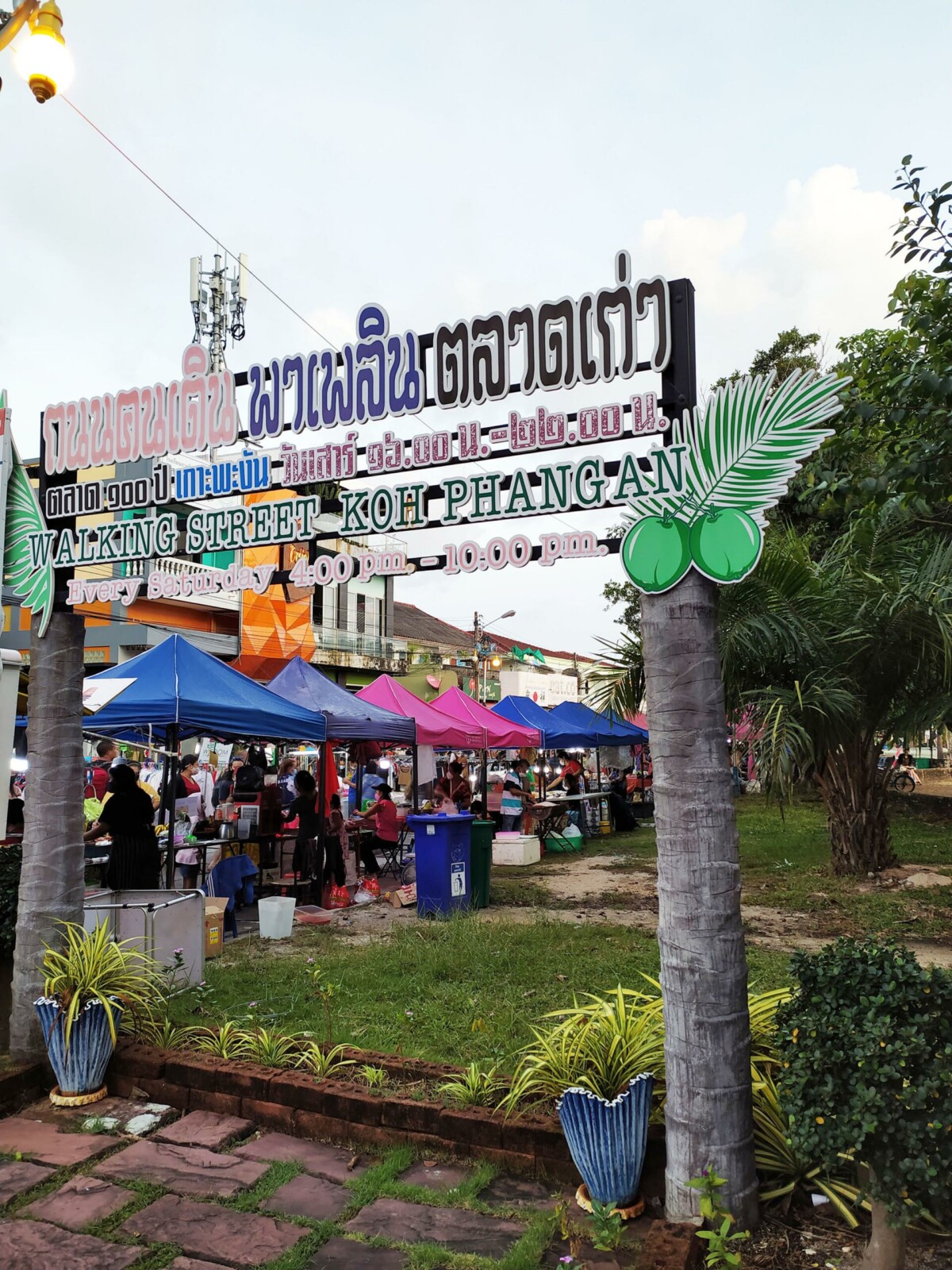 On y trouve de la street food mais aussi des stands de vêtements et de souvenirs en tout genre. Le marché donne sur la plage où vous pourrez vous poser pour manger ce que vous aurez acheté !
---
Passer une matinée au Zoo Café
Situé au centre de l'île, le zoo café est un petit espace où vous trouverez un café ou grignoter, boire un verre ou déjeuner, entouré de petits enclos avec des animaux.
Vous pourrez nourrir lapins, tortues, biches, toutes sortes d'oiseaux, hérissons, lièvres et poissons. Les animaux sont bien entretenus mais cela fait cependant toujours mal au cœur de les voir derrières des grilles.
---
Prendre le goûter marché de jour devant le BIG C
Encore un petit marché de street food mais beaucoup pus authentique et petit ! Nous y allions après les cours de Mua Thai des enfants. Ce petit marché tient place tous les deux jours. Vendredi, lundi, mercredi. On y trouve pas mal de petites choses à grignoter.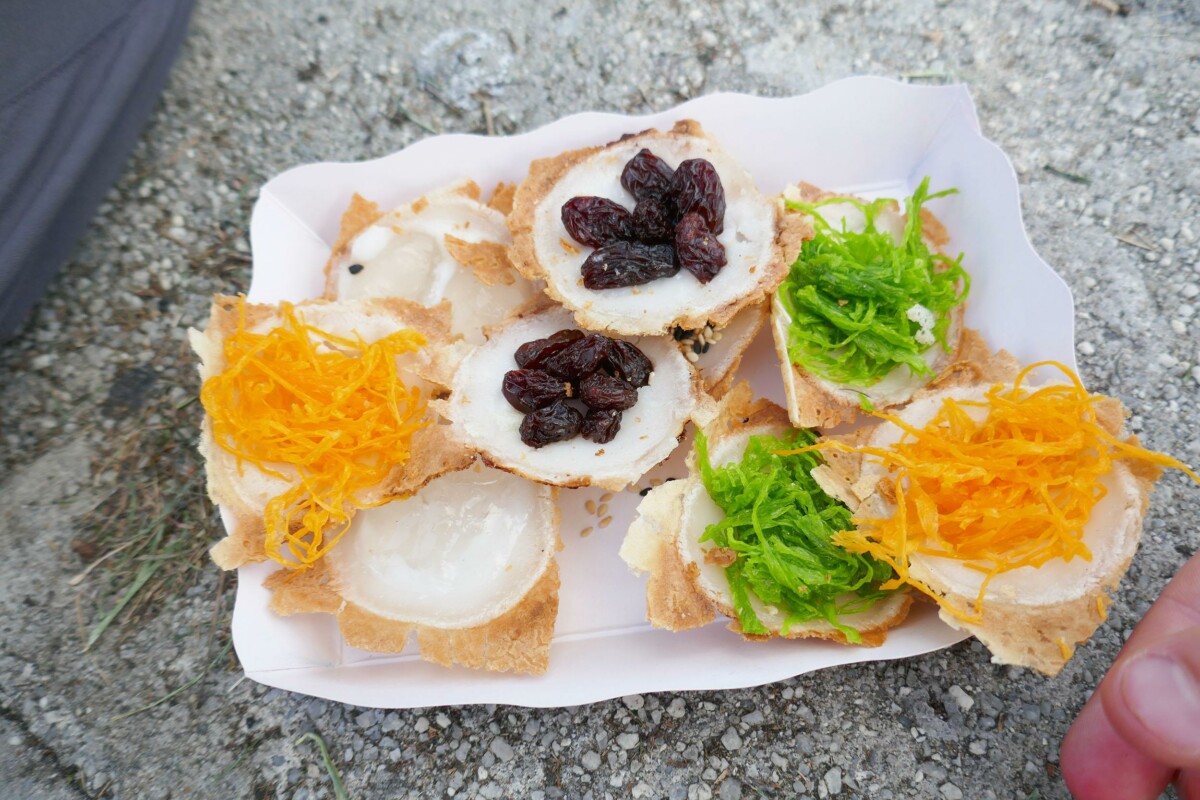 Prendre des cours de Mua Thai
Depuis que nous sommes en Thaïlande, nous essayons de faire prendre des cours de Muay Thai aux enfants. Ça n'a pas loupé à Koh Phangan lors de notre séjour en famille. Le club était dans une petite ruelle en face du BIG C.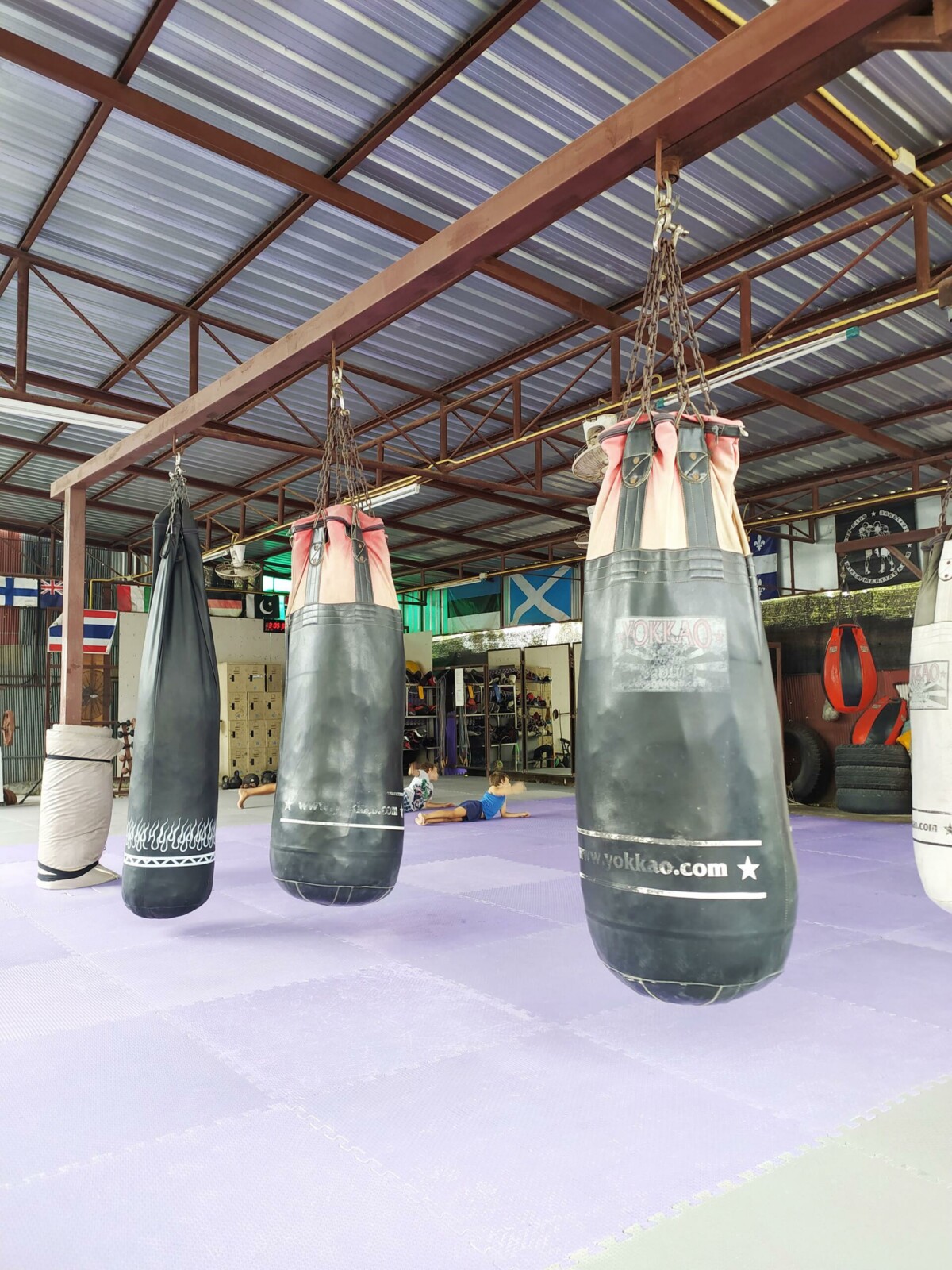 À vérifier une fois sur place mais ils ont fait deux cours par semaine d'une heure à partir de 15 h le mardi et le vendredi. Nous avons payé 100 THB le cours par enfant.
---
Passer une fin de journée au Retro Club
Nous sommes tombés par hasard sur le Rétro Club situé en pleine jungle juste en face du sanctuaire des éléphants. Ce club propose une large zone pour les enfants avec des jeux, petites piscines et une grande terrasse à l'air libre qui offre une superbe vue sur l'île et la mer au loin. Ils proposent régulièrement des activités à faire en famille et pour les enfants. Une fois le soleil coucher, il y a des petites séances de ciné pour les enfants avec du pop-corn. N'hésitez pas à checker les événements sur leur page Facebook.
---
Donner à manger aux éléphants
Lors de nos deux séjours à Koh Phangan avec les enfants, nous avons été voir les éléphants. La première fois il était possible de faire une balade sur le dos des éléphants mais il me semble que c'est désormais interdit. Du coup le centre propose de leur donner à manger et de prendre une douche et les laver.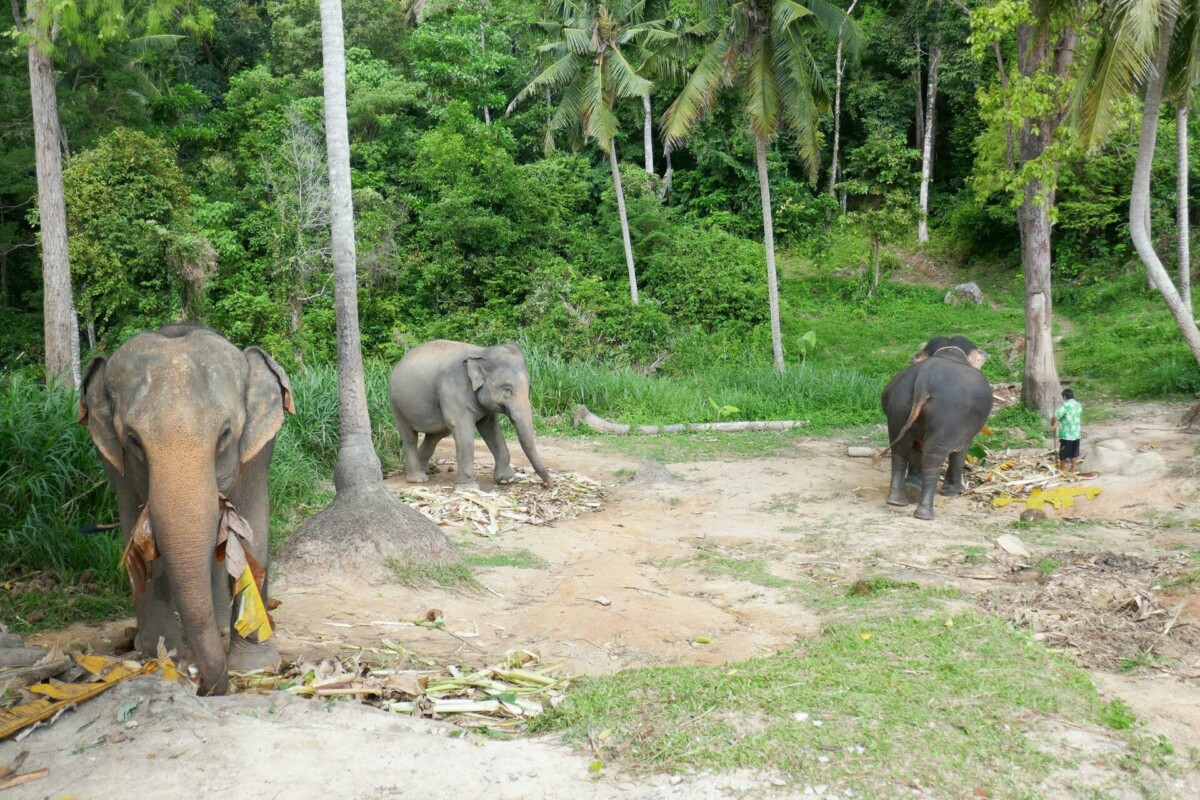 Nous avons payé 1000 THB pour les 4. L'activité était sympa mais expédiée très rapidement. Je ne sais pas si les éléphants sont vraiment heureux dans ce genre de contexte. À vous de vous faire votre propre idée. Nous étions contents de pouvoir contribuer un peu à les nourrir et de pouvoir les approcher de si près.
---
Faire du skate au sunset walk
Sunset walk est une zone entre Bain Tai et Tong Sala. Il y a un restaurant ainsi qu'un grand parcours pour faire du skate. Vous pouvez louer les protections et la planche ainsi qu'un forfait pour pouvoir pratiquer ! Juste à côté il y a toute une structure de jeux pour les plus petits.
Notez que le menu enfant est vraiment chouette et bon marché. N'oubliez pas de commander une glace frit, c'est délicieux ! (fried ice cream)
---
Manger et profiter de la piscine du Milky Bay
Le jour de Noël, nous sommes allés manger au restaurant de Milky Bay. Ce joli resort possède une chouette piscine couverte ce qui est idéal s'il pleut. Vous serez ainsi protégés tout en pouvant vous baigner.
Le restaurant propose des plats variés aussi bien thai qu'occidentaux. On y a très bien mangé. Il y a une table de billard.
---
Faire du snorkelling à la presque-île Mae Haat / Koh Ma
Tout au nord de l'île, il y a un banc de sable à marée basse qui vous donne accès à une seconde toute petite île. C'est un endroit vraiment joli ou vous pourrez vous baigner et faire de la plongée avec les masques et tuba.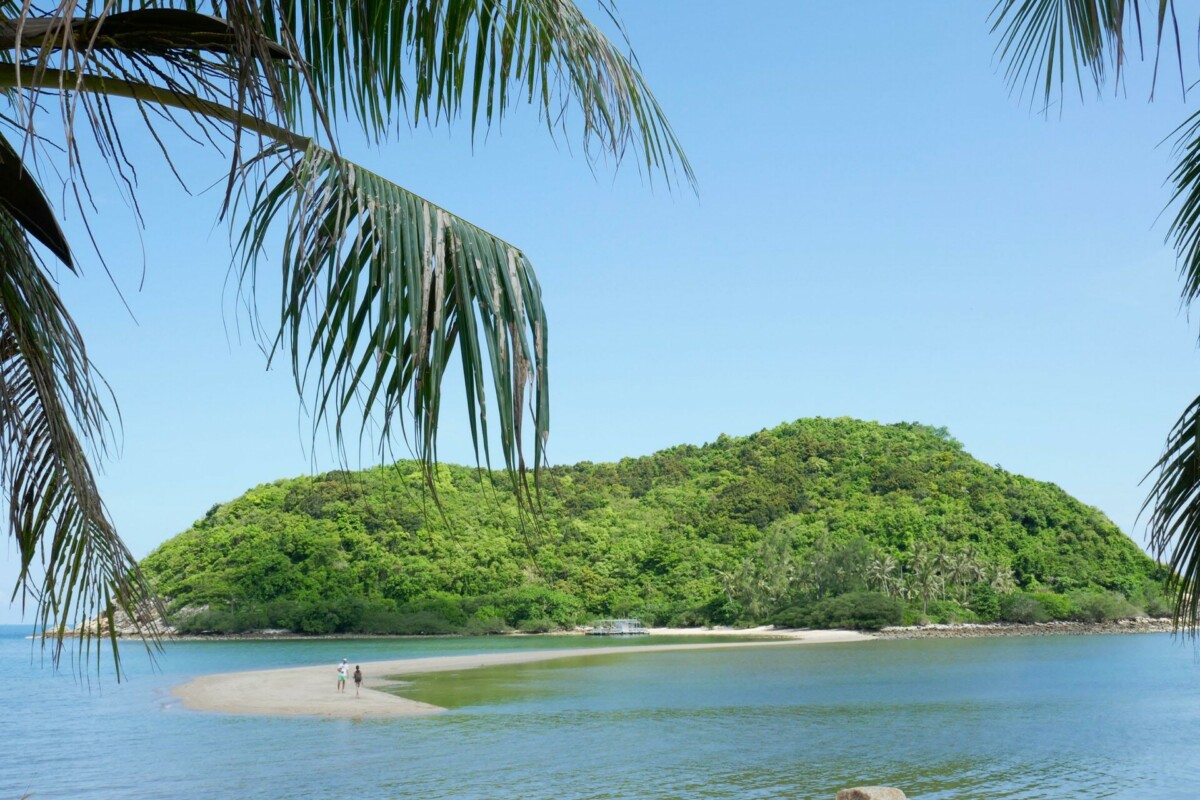 ---
Voir les poissons au resort de Secret Beach
Direction la plage de secret beach. Une fois sur la plage dirigez-vous à droite. Entrez dans la zone du resort et continuez jusqu'au bout. Vous y trouverez un restaurant très joliment décoré (mais cher) en allant jusqu'au bout, à la pointe, il y a une petite zone avec énormément de poissons de toutes les couleurs. C'est le moment d'aller nager avec eux !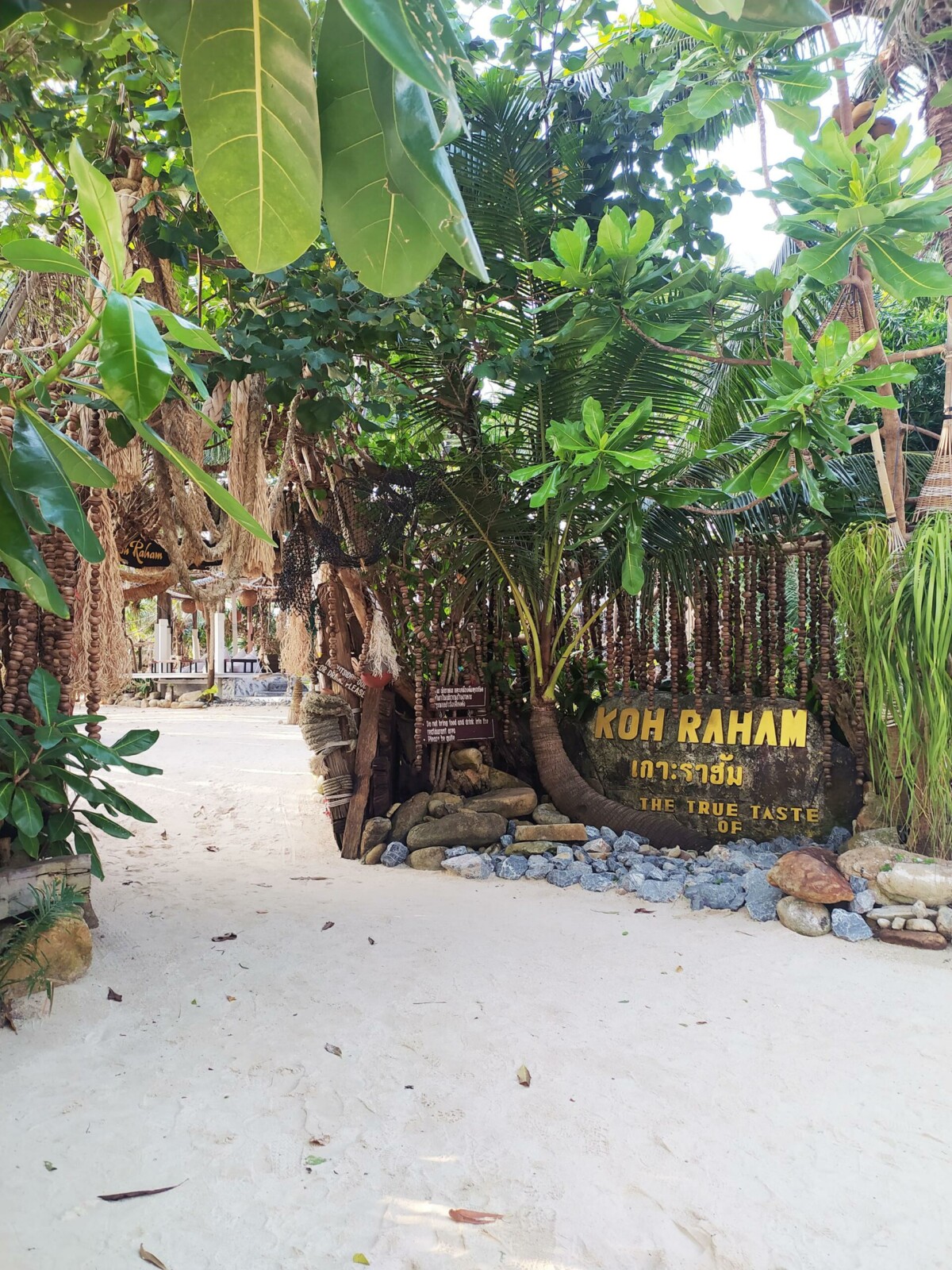 Profiter des belles plages de SriThanu village
Les plages de SriThanu sont selon moi les plus jolies. Grandes étendues de sables fins, eaux turquoises, bref c'est idéal. C'est sur les plages de SriThanu Malibu Beach et au niveau de Seetanu Bungalow que vous trouverez selon moi les plus belles plages pour passer la journée, vous baignez et faire de la plongée !
Retrouvez mon article sur les plus belles plages de Koh Phangan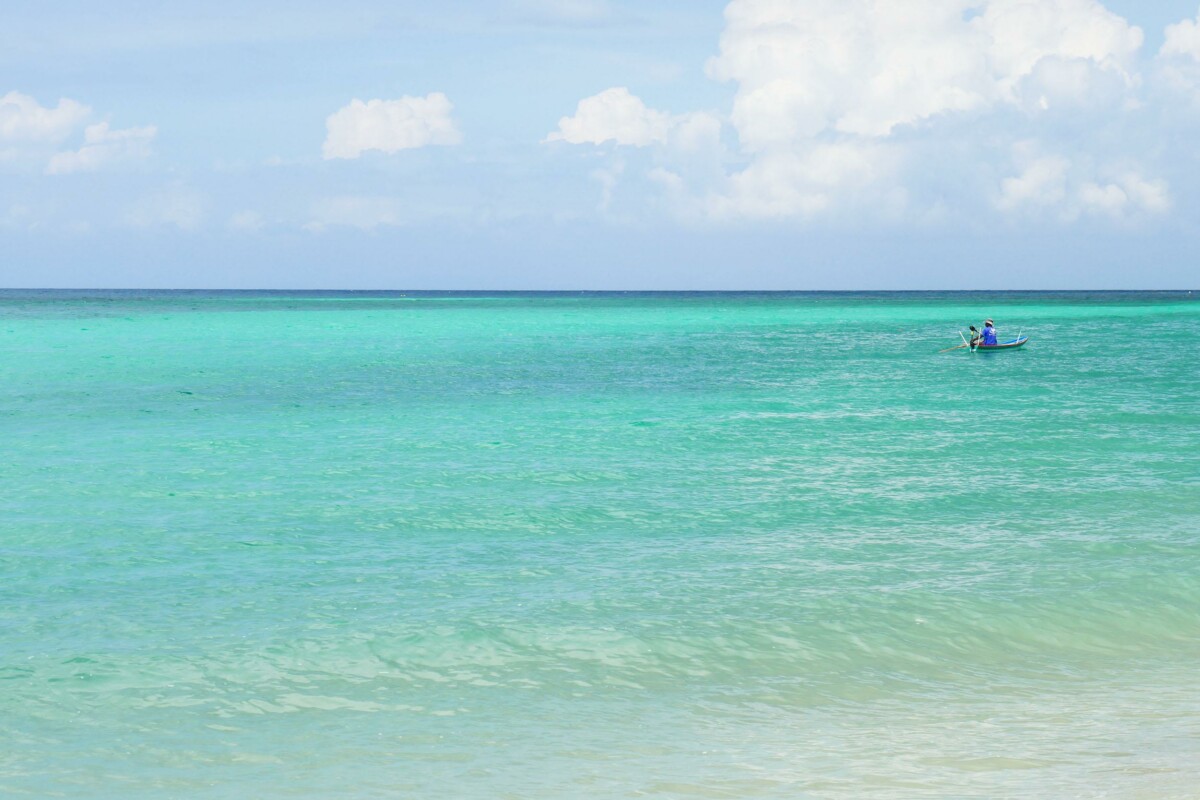 ---
Passer une journée dans la jungle
Dans différents endroits de l'île au niveau de la jungle vous trouverez divers centres d'activités pour petits et grands :
The Challenge Phangan, Jungle Kids Phangan : à voir si ces lieux sont encore ouverts avec le covid. Nous avons aussi vu une ferme de noix de coco.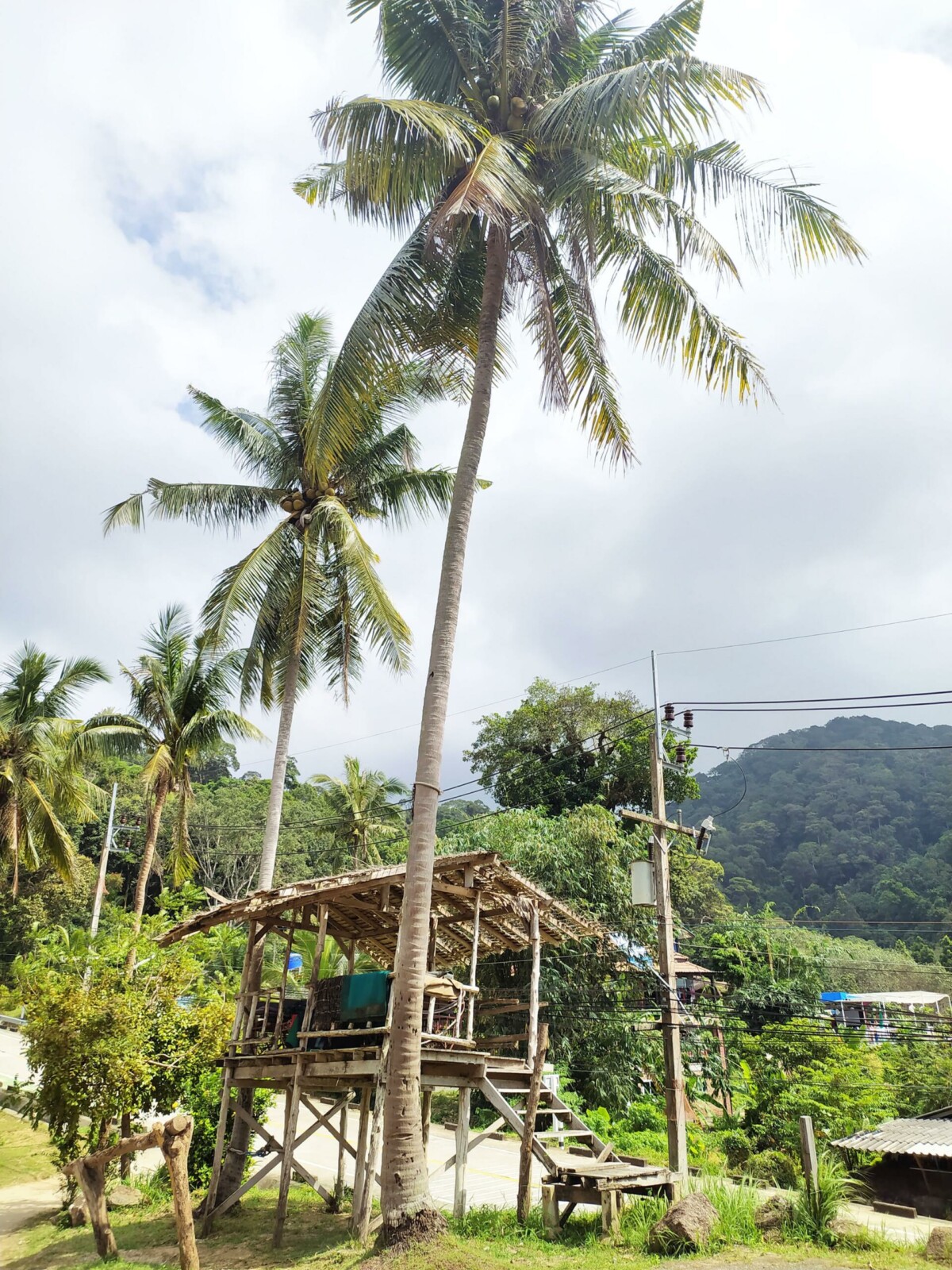 ---
Aller voir les cascades
Pour voir des cascades sans que cela soit trop compliqué pour y accéder direction Paradise Waterfall (près de Chaloklum Bay), Than Sadet Waterfall et Than Prawet Waterfall (ces deux la sont proches de thong Nai Pan beach).
---
Passer la soirée au vintage night market de Ban tai
Et pour finir, je vous propose d'aller passer une soirée du côté de Ban Tai et plus précisément au vintage night market. Vous y trouverez différents petits stands de nourriture thai et occidentaux ainsi que des concerts live et une zone de jeux pour les enfants !
---
Faire du mini-golf
Nous avons expérimenté le spider mini golf de Ban Tai. Pour 150 THB par personne, vous pourrez donc profiter du lieu au milieu de la jungle. Pensez à prendre l'antimoustique !
---
Voilà, 'espère que tout cela pourra vous aidez à organiser votre voyage à Koh Phangan en famille !