De retour du Maroc depuis deux semaines, il est temps de vous partager ce voyage sur le blog ! On commence tout doucement, par Marrakesh, première étape de ce voyage de 15 jours ! 
Aujourd'hui je vais vous parler avant tout de 3 options pour y dormir en famille. Dans un prochain article, je vous dévoilerai les activités que nous avons faites ainsi que celles pas testées mais que vous pourriez vous organiser, de quoi vous donner des idées !
Allez, c'est parti, voici mes 3 options, à vous de voir celles qui vous seraient le plus adaptés !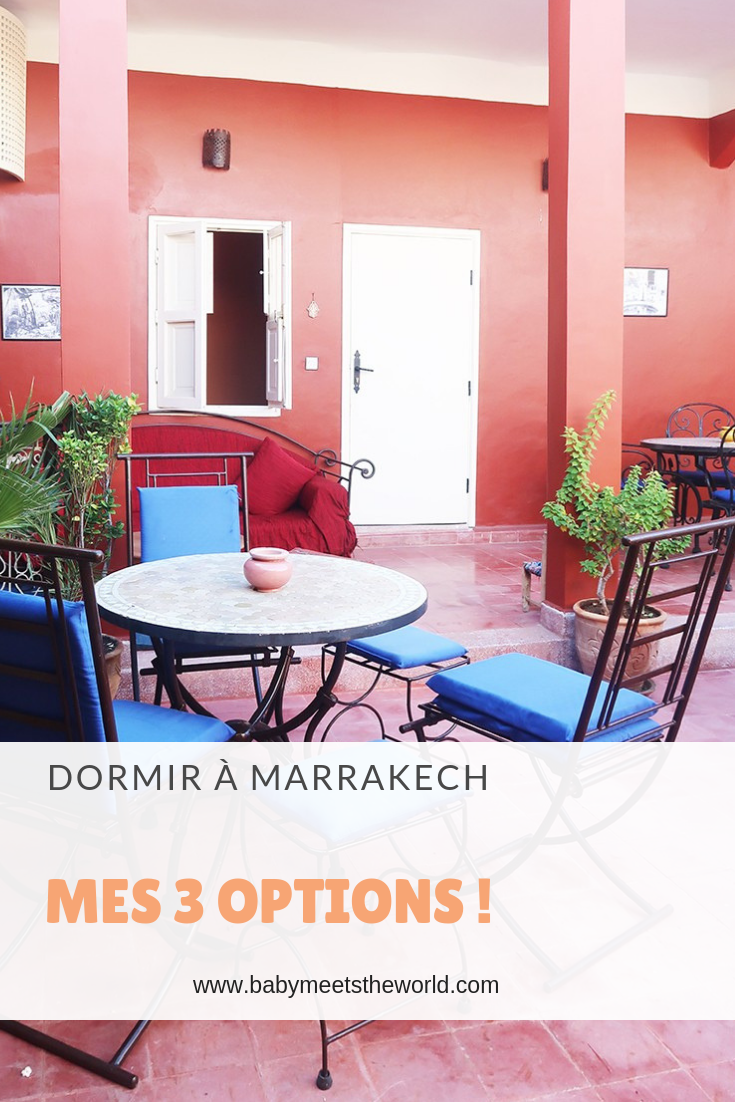 la 1 ère option à moindre prix : Guest to Guest
C'est la 3e fois que j'utilise le site Guest to Guest et je dois bien vous avouer que nous en sommes ravis ! Le principe ? Vous disposez d'un appartement que vous êtes prêts à prêter ? Alors vous n'avez plus qu'à le mettre en ligne sur le site, un système de point est mis en place.
C'est assez simple, l'idée est de séjourner « gratuitement » chez quelqu'un en lui donnant en échange des points pour qu'à son tour, il puisse séjourner chez quelqu'un d'autre. Vous pouvez aussi échanger vos maisons si vous préférez. En vous inscrivant sur le site vous gagnez déjà assez de points pour pouvoir tester le service et vous en faire une idée ! Ça vous plaît ? Alors bingo, à votre tour prêtez votre maison et ainsi récoltez des points pour repartir à votre tour ! Nous avons séjourné chez Omar, l'appartement n'était pas dans la Médina, mais à environ 20 minutes de taxi ou Bus. L'appartement était grand, propre et dans un quartier relativement calme.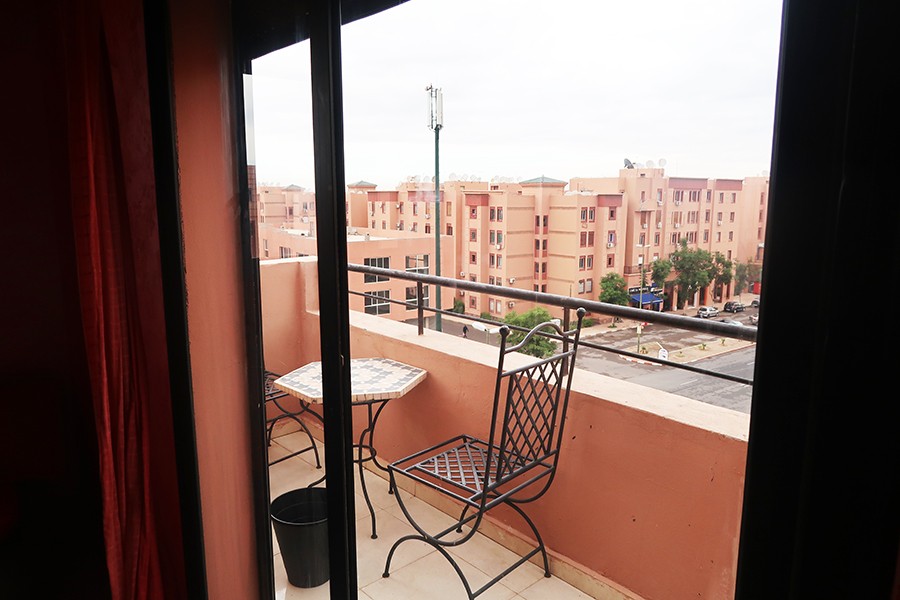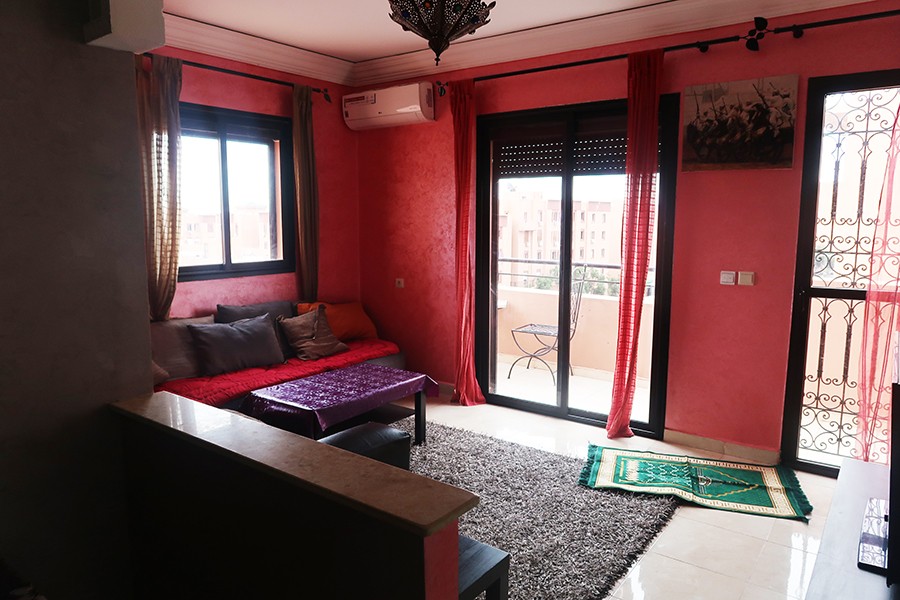 Notez tout de même qu'il faut payer une petite assurance par jour. Nous avons payé, il me semble, moins de 30 euros pour 4 nuits. Voici le lien de la maison d'Omar si vous souhaitez y séjourner. Il faudra au préalable (si ça n'est pas déjà fait) vous inscrire sur le site de Guest to Guest ( avec mon lien de parrainage, vous pourrez bénéficier de 100 points en plus.)
La 2 ème option pour se la couler douce : le club dar Atlas all inclusive
Après quasi 2 semaines à barouder, les enfants en avaient un peu marre de la voiture et je dois bien vous dire que nous aussi ! C'est donc un peu sur un coup de tête que nous avons réservé deux nuits en club avec buffet à volonté (notre petit plaisir à nous !) club enfants, piscine, terrain de tennis, tout semblait parfait ! Petit bémol pour la piscine couverte où les enfants ne sont pas admis. Hélas ça n'était pas mentionné dans la réservation. Nous avons néanmoins passé de bons moments. Des navettes sont aussi en services pour les clients pour rejoindre le centre ville de Marrakesh. Cette option est assez sympa si vous souhaitez vous reposer, prendre un peu de temps pour vous en mettant les enfants au mini club… Pour ma part, c'était bien pour 2 nuits, pas plus. Nous avons réservé le club dar Atlas via Booking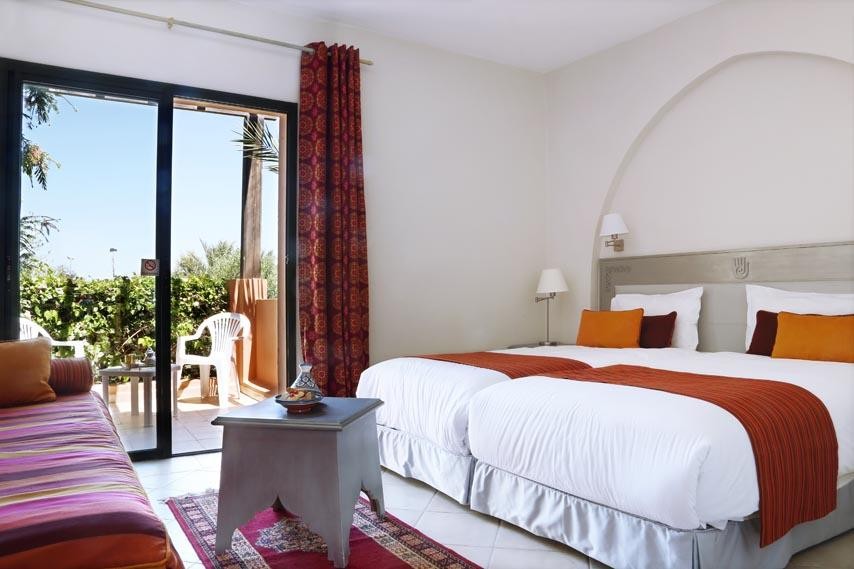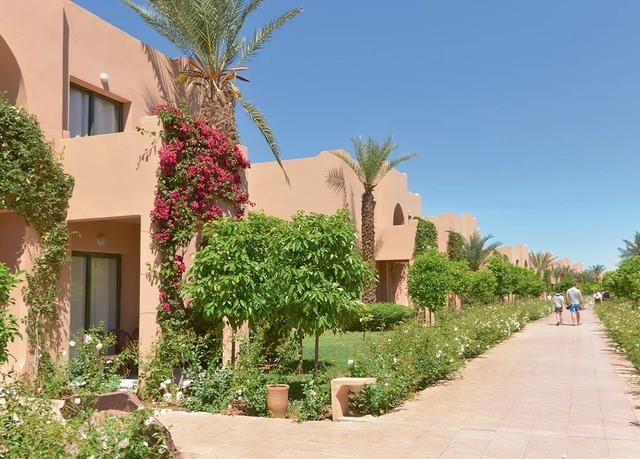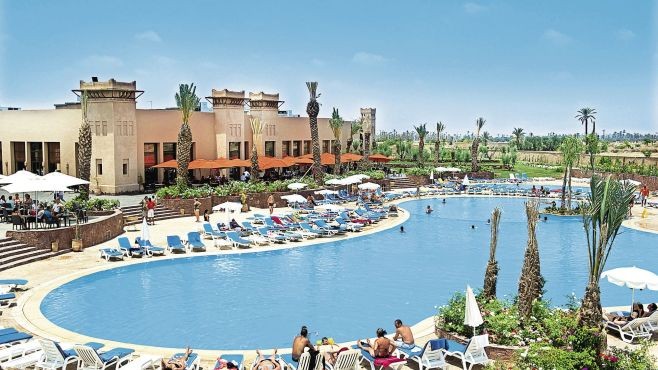 La 3 ème option le petit havre de paix au coeur de la Médina
Le meilleur pour la fin avec ce petit bijou de riad Marhbabikoum dans la Médina. Nous y avons séjourné pour notre toute dernière nuit et je dois vous avouer que ce moment nous a réconcilié avec Marrakesh ! Nos premières impressions au début du séjour n'étaient pas top, nous avions trouvé certaines personnes oppressantes, ne séjournant pas dans la Médina nous devions souvent prendre les transports, bref, séjourner au cœur de la Médina, c'est l'idéal. Particulièrement comme celui-ci qui est situé dans une petite rue calme mais à deux pas des premiers souks. Il y règne une ambiance chaleureuse et conviviale.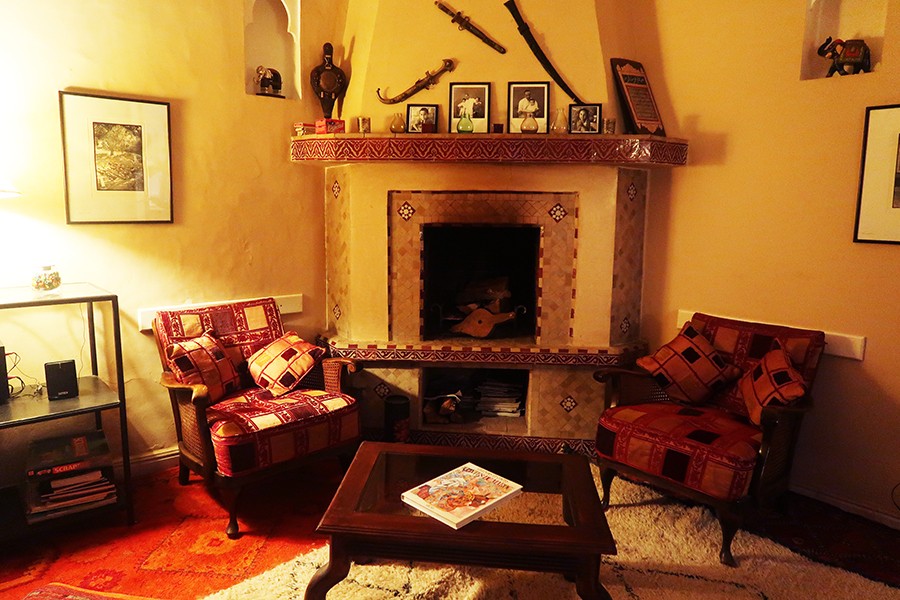 Un énorme bananier au milieu du patio et un personnel au petit soin !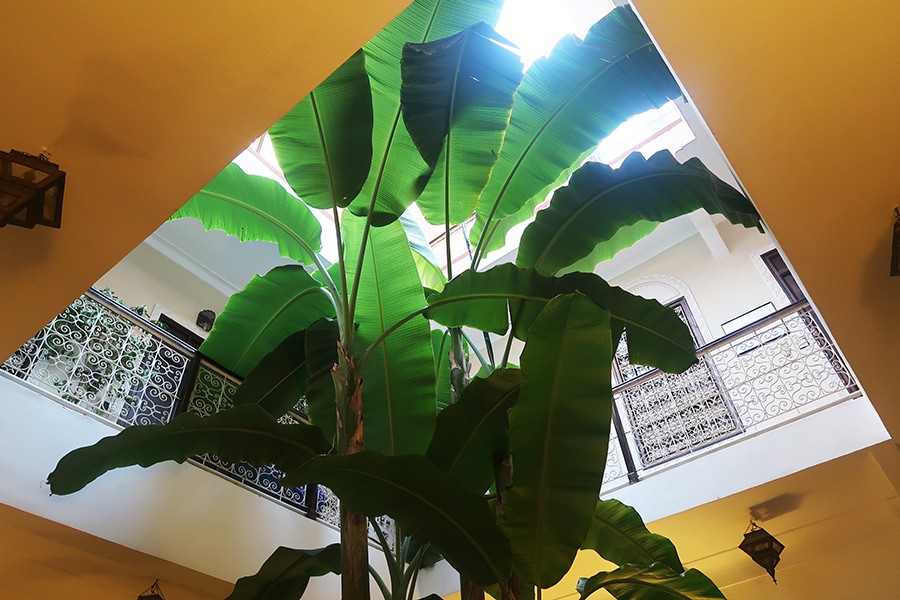 Nous avons dormi dans la chambre junior, spacieuse et particulièrement bien décorée.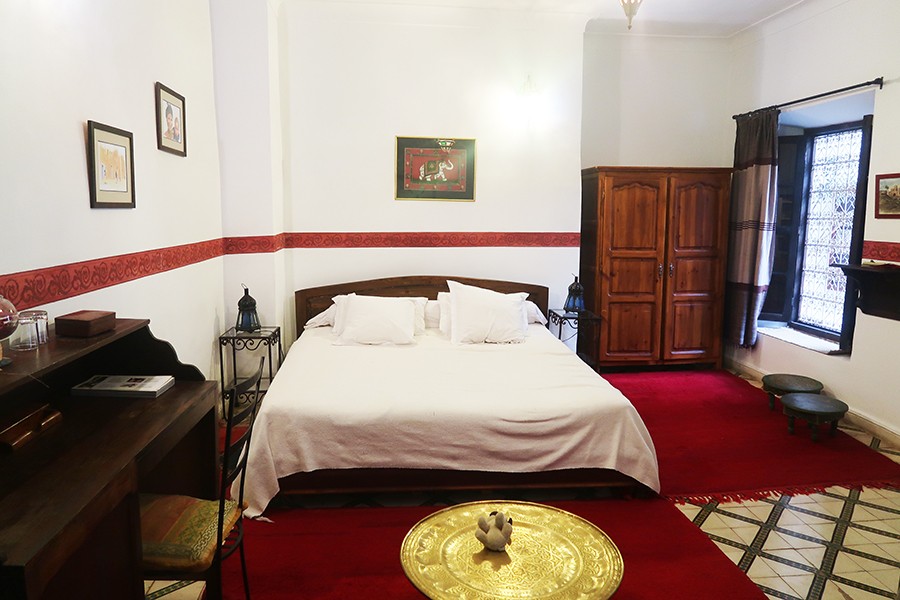 J'ai adoré chaque petit détail de style français ou Marocain. C'était calme et paisible et c'était pour nous la meilleure façon de terminer notre séjour ! Je ne peux donc que vous recommander ce riad si vous êtes de passage à Marrakesh !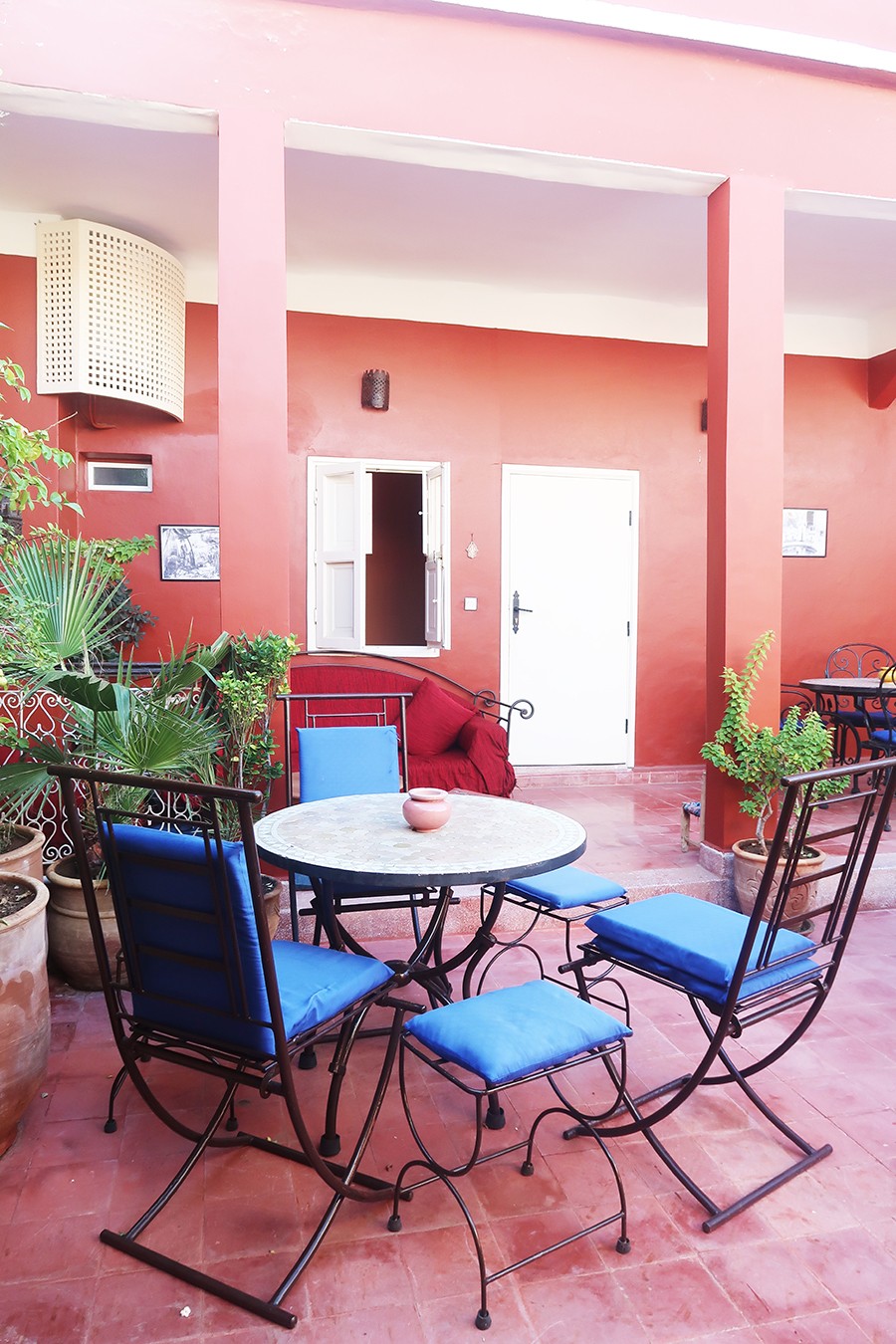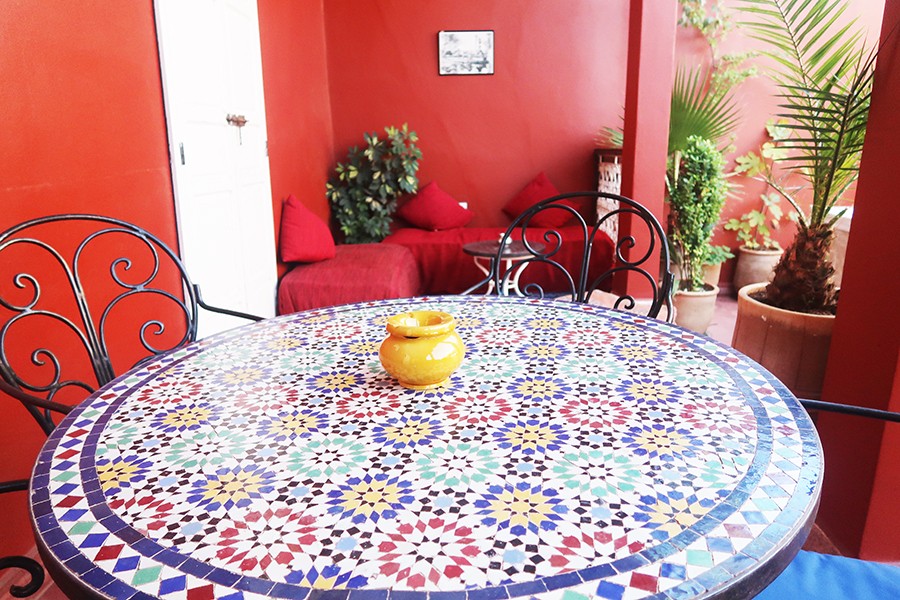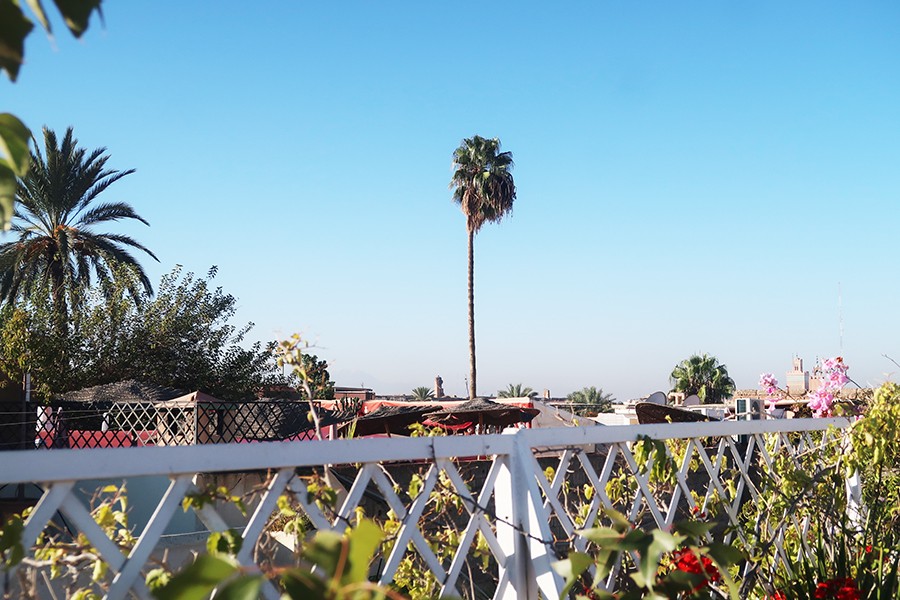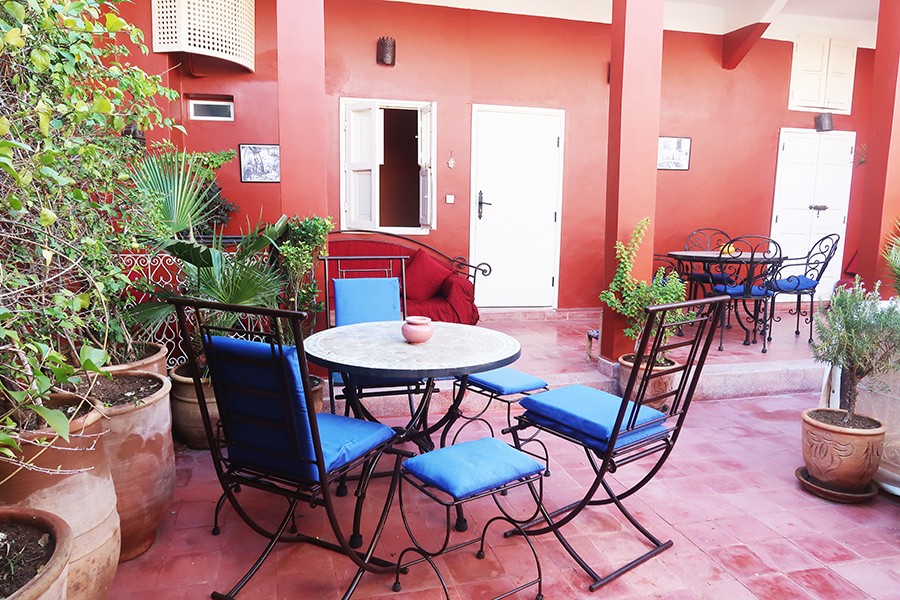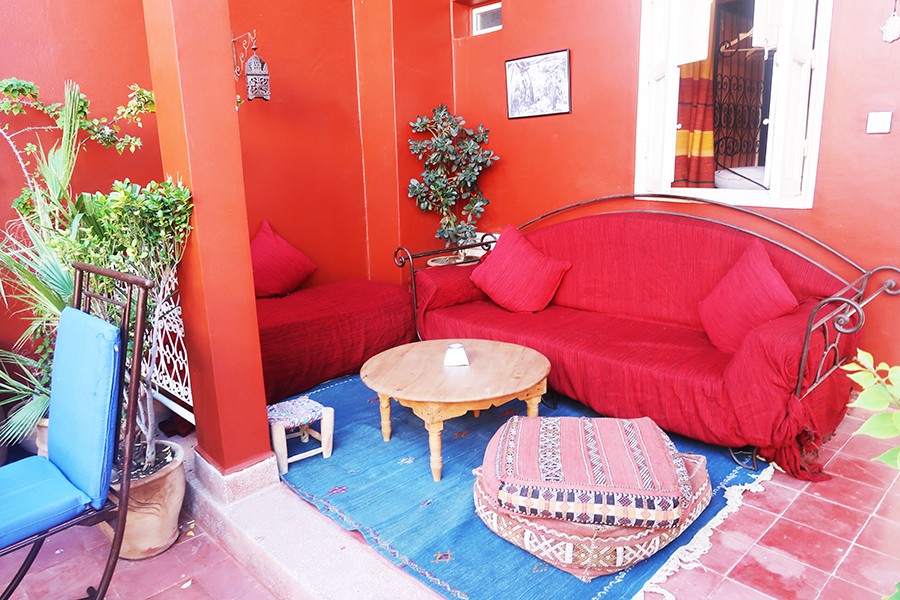 Site internet pour réserver. Notez que le gérant de l'établissement est guide spécialisé dans tout ce qui est sur mesure pour des petits groupes, treks, roadtrips et autres expériences hors des sentiers battus au Maroc ! 
Voilà donc mes 3 différentes options pour dormir à Marrakesh en famille !
Alors, alors, quelle option serait la plus adaptée pour vous ?! La 1, 2 ou 3 ?
Rejoignez nous sur Instagram !