J'ai mis du temps avant de commencer à écrire cet article, car je savais qu'il me prendrait du temps ! Le but de ce genre de post étant de vous détailler au mieux notre budget pour vous aider à la préparation du même genre de voyage au Maroc.
Voilà 1 mois déjà que nous sommes rentrés et je repense encore parfois avec nostalgie à ces 15 jours passés tous les 4 entre les jolies routes du Maroc. Je vous ai d'abord fait un bilan à cœur ouvert dès mon retour, puis donné des conseils pour éviter d'être malade sur place, vous avez pu voir mes souvenirs ramenés de là-bas ainsi que mon avis sur la destination avec des enfants. Si vous êtes toujours autant motivés pour découvrir le pays alors cet article est pour vous !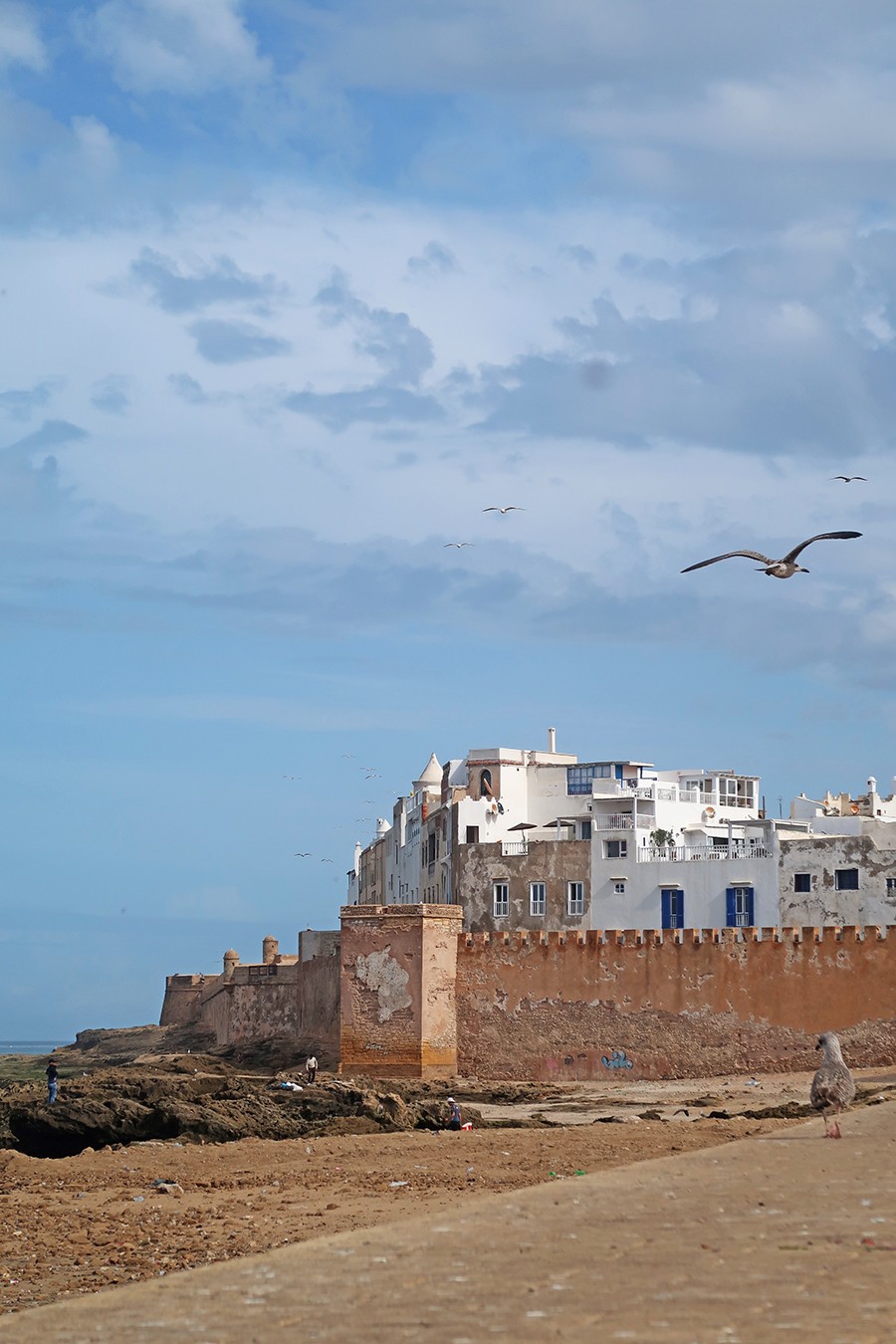 Vous avez été nombreux à me dire que ça vous avait donné envie, je sais aussi que vous êtes nombreux à ne pas avoir aimé le Maroc pour mille et une raisons que je comprends désormais. Le seul conseille que j'aurai à vous donner, c'est de louer une voiture et de partir à l'aventure, de prendre un stock de Smecta, et d'aller à la rencontre des gens. Allez dans les villages, les montagnes, intéressez-vous aux gens qui vous entourent et laisser vous guider par ce pays aux mille facettes.
J'espère que cet article vous plaira et surtout vous aidera ! N'hésitez pas à me poser vos questions si besoin ! Je reviens très vite avec l'itinéraire complet !
L'avion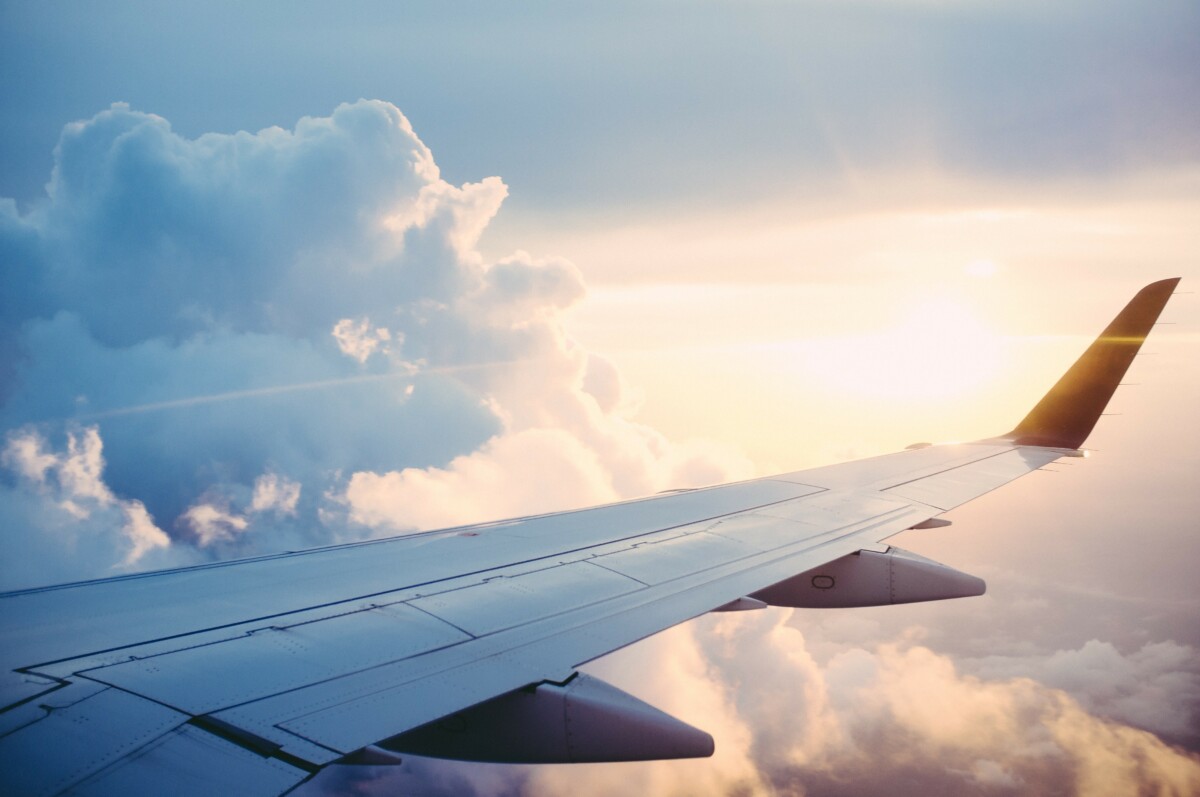 C'est un voyage qui nous est revenu à plus cher que ce qu'on pensait. Ça reste cependant une destination idéale pour les petits budgets. Le billet d'avion, si vous vous prenez à l'avance est bon marché. Nous sommes passés par le comparateur de vol Liligo. Chaque jour, je recevais une petite alerte des prix ce qui est top, car Vueling ne le propose pas directement sur son site et c'est par cette compagnie aérienne que nous sommes passés. Nous avons payé 550 euros pour 4 avec deux bagages en soute. Prenez en compte que nous sommes partis de Barcelone, les prix sont souvent bien moins chers vers le Maroc. Si vous habitez le sud de la France ou si c'est facile pour vous de vous rendre à Barcelone alors n'hésitez pas à checker les prix ! En effet, les petits Barcelonais n'ont pas autant de vacances que les Français, pas de vacances de la Toussaint ou de février par exemple, voilà qui réduit le prix des billets !
Total : 550 euros
La location de la voiture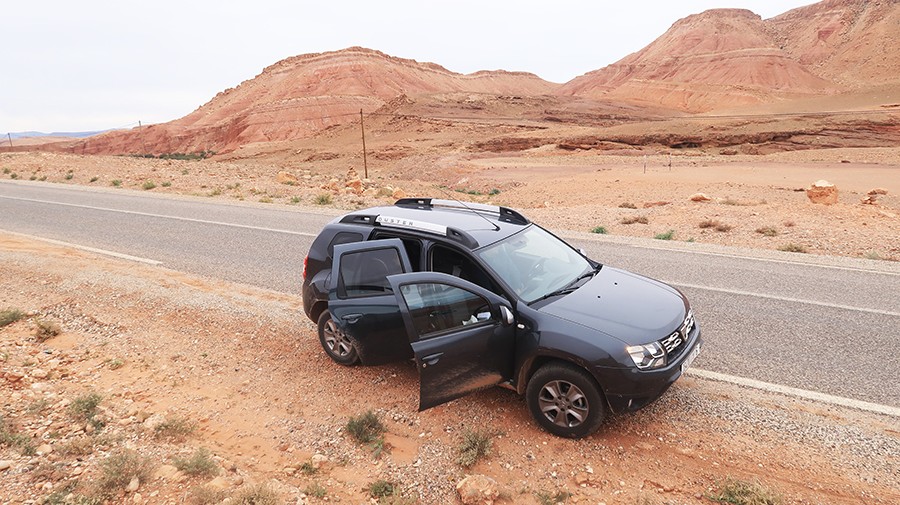 Nous sommes passés par l'agence en ligne Rental Cars. Encore une fois, nous avons bien comparé les prix et attendu qu'ils baissent au maximum avant de réserver. Nous avons loué une Duster. Pour ce genre de voyage, il est préférable de prendre une bonne voiture et confortable. Nous avons passé énormément de temps dedans ! Il n'y avait pas de siège auto de dispo à l'agence, nous avons dû en acheter chez Carrefour pour environ 30 euros l'unité. 
Location : 548 euros
Essence : 101 euros pour environ 3000 km (les routes sont quasi toutes limitées à 80 km/h !)
Total : 649 euros
L'hébergement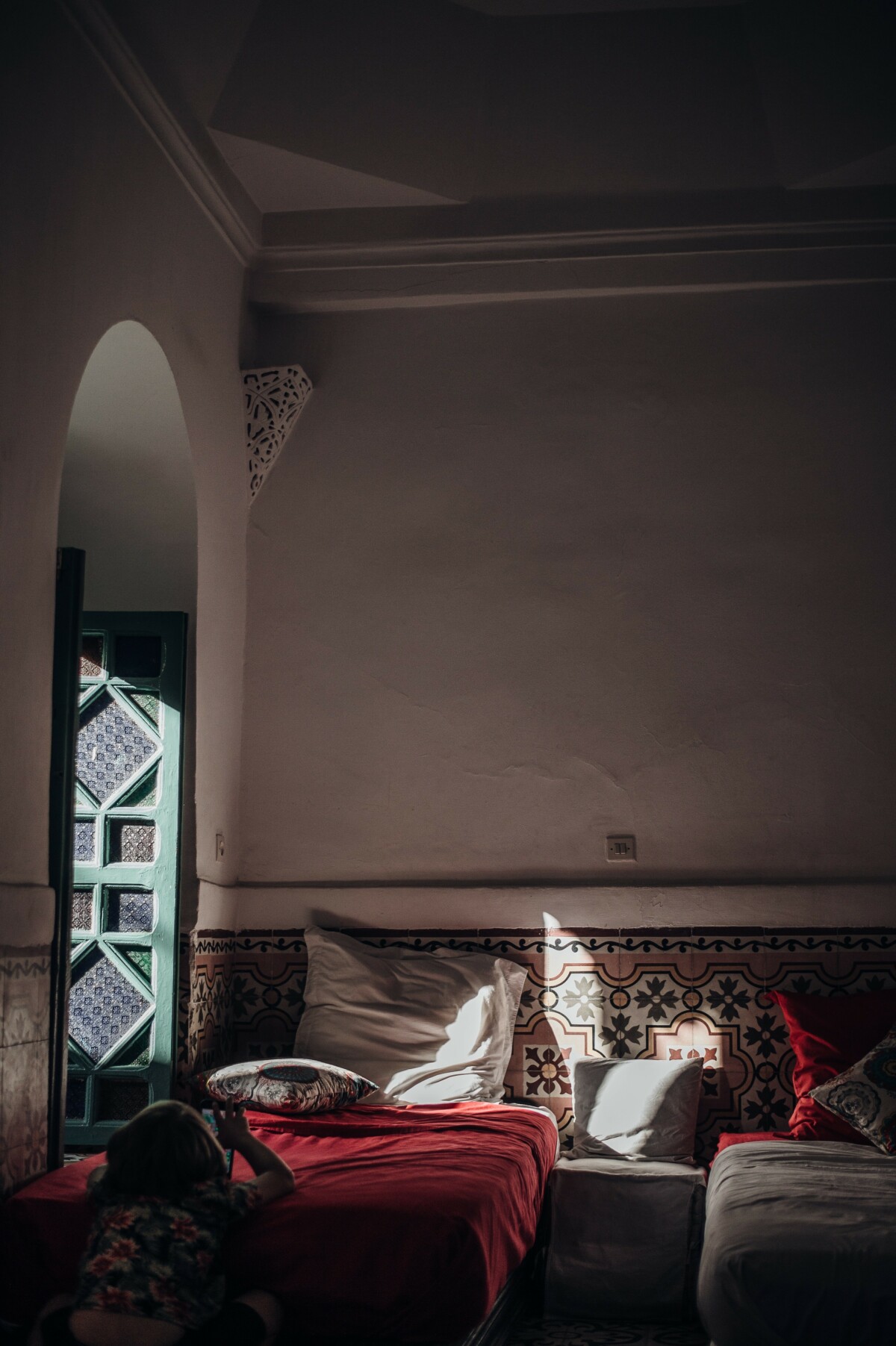 Nous avions les 6 premières nuits de réservées en échange d'appartement et grâce aux système de point de Guest to Guest. Nous avons donc seulement payé les frais d'assurance pour environ 50 euros les 6 nuits. Pour le reste du séjour, nous avons dormi dans des Kasbas et hôtels. Il faut compter entre 20 et 50 euros la nuit, mais tout dépend de votre budget. Il est possible de trouver des hébergements pour 4 à 20 euros la nuit, mais ça va être sommaire. Tout dépend aussi de la saison. Nous étions en basse saison. Voici la liste de tous les endroits où nous avons dormi ainsi que les prix
Marrakech : Guest to Guest chez Omar
Essaouira : Guest to Guest chez Philippe
Taghazout : Surf housse chambre double avec 4 lits et salle de bain, petit dej inclus : 30 euros
Ait ben haddou : 2 nuits, chambre avec salle de bain et petit dej inclus ( attention il n'y avait pas d'eau chaude !) mais la kasbah était magnifique et le personnel au petit soin ! C'est sans doute mon étape préférée : 48 euros
Tinghir : Chambre double avec 3 lits dont un double et salle de bain petit dej inclus : 60 euros
Merzouga : Auberge sympa un peu sommaire, petit dej inclus, salle de bain dans la chambre : 20 euros
1 nuit en bivouac dans le désert : 25 euros pour 4
Nous sommes repassés par Ait ben haddou pour une nuit : 24 euros pour 4
Marrakech : deux nuits au Club en pension complète : 300 euros
Marrakech : 1 nuit dans le riad de : 95 euros (offert pour nous)
Total : 507 euros
La nourriture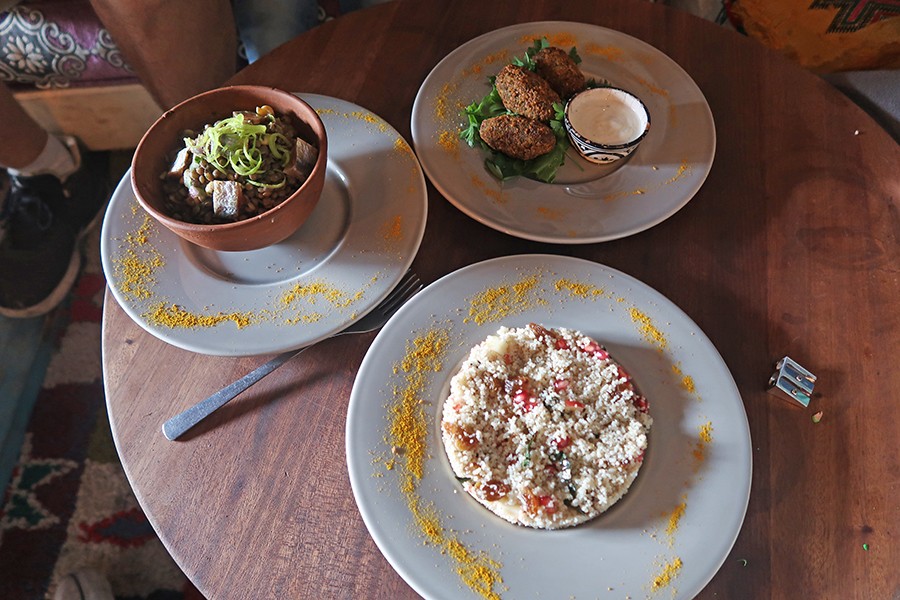 J'avais dans l'idée que ça serait beaucoup moins cher et plus varié. Nous avons essentiellement mangé des Tajines ! Il faut compter en moyenne 10 euros pour un Tajine. Nous avons chaque jour mangé au restaurant, la plupart du temps le petit-déjeuner est compris dans le prix de l'hébergement. En général, on se faisait des sandwichs le midi, nous avons dépensé 80 euros pour 2 semaines, mais c'est propre à chacun !
Shop : 82 euros
Restaurants : 360 euros
Total : 442 euros
En ce qui concerne le reste, tout dépendra de vous ! Je ne dirai qu'une chose, n'hésitez pas à négocier à fond, voir casser les prix ! On passe facilement de la moitié du prix initiale en 2 minutes top chrono ! Alors allez-y franco !
Voilà pour le budget de ce joli voyage en famille !
Si le coeur et l'envie vous en dis, retrouver mes articles budget total pour
3 semaines dans le grand Ouest aux Etats-Unis
Epingle cet article sur Pinterest !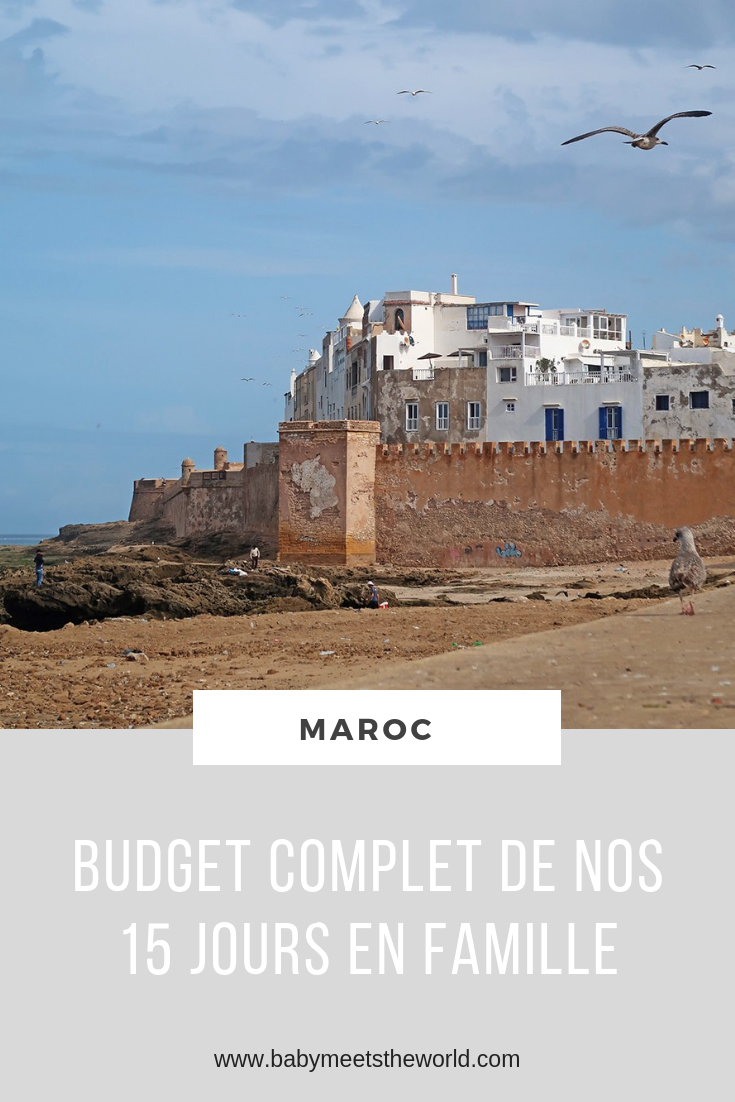 Rejoignez nous sur Instagram !