Comment ça tu n'as pas encore pris tes billets pour Barcelone ? tu attends quoi ?!
Si tu hésites, voilà un petit article qui pourra peut-être te décider. Prêt ? Partez !
.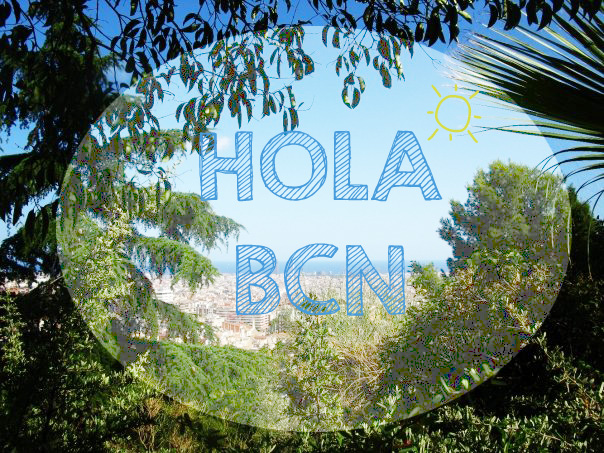 .
Barcelone n'est pas une ville ou tu dépenseras tous tes petits sous, surtout si tu viens l'été ou une de tes principales activités sera d'aller à la plage.
Cependant comme à chaque fois que l'on part en vacances on peut être tenté par la bouffe, le shopping, les sorties, les glaces .. Tout pour rendre les vacances parfaites quoi ! On décompresse, on dépense. Olalala on verra bien après au retour de vacances quand les comptes seront vidés pour encore plus déprimer ! STOP ! Des bonnes vacances en dépensant peu c'est presque possible, du moins c'est à tenter et je vais un peu t'aider !
 .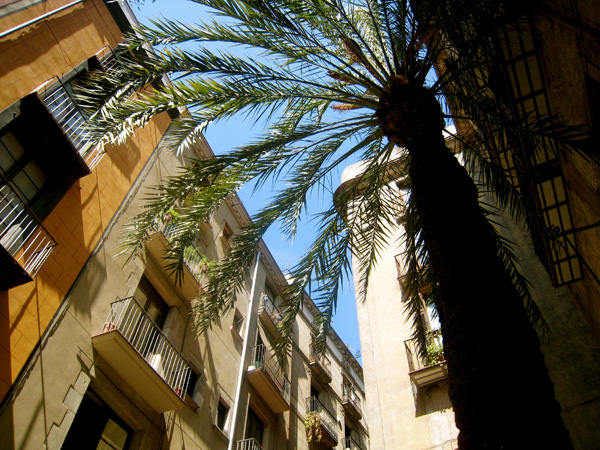 .
Quand venir ?
To make the most of it on évite Avril et Mai, les saisons ou il pleut beaucoup. C'est kit ou double. Tu peux passer ton week end sous la pluie ou alors crever de chaud au soleil. Je te conseille de privilégier Juin et Septembre avec les enfants et Juillet et Aout en couple pour des vacances Caliente !
.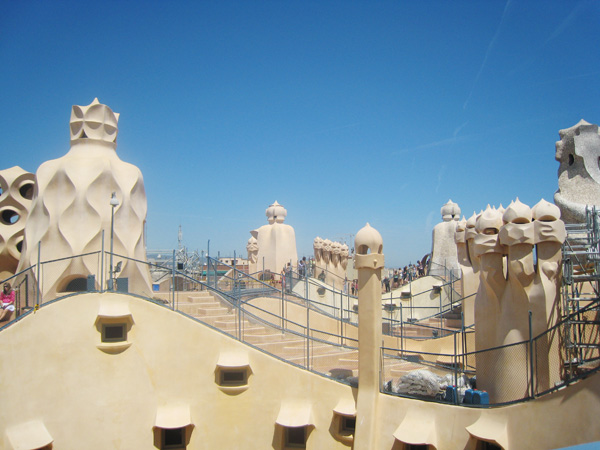 .
Comment venir ?
En avion low cost en partance de Rennes, Nantes, Bordeaux, Paris, Lyon … : Vueling, easyjet, ryanair. Si vous êtes avec les enfants n'oubliez pas de regarder avec Airfrance car ils ne payent pas avant 2 ans avec cette compagnie. Cela pourra donc vous revenir moins cher qu'un low cost ou les enfants payent !
Le train reste trop cher. Sauf si vous êtes vraiment chargés genre tente, parasol …
En voiture : Si vous n'êtes vraiment pas pressés et un peu chargés  la voiture est le bon plan ! Le seul inconvénient c'est que vous ne pourrez pas garer votre voiture n'importe où. Faites très attention avec ça car à Barcelone on embarque votre voiture directement et les amendes sont très salées. Les places sont réservées aux habitants de la ville. Il faudra donc garer votre voiture dans un parking. Ceux de la ville coûtent très chers. En voici un qui défie toutes concurrences
parclick
!
.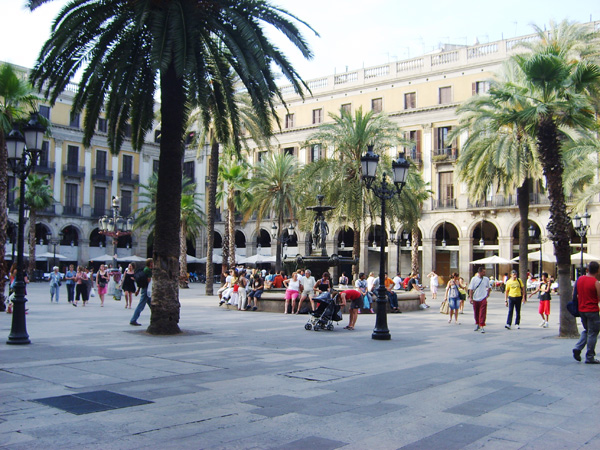 .
Ou dormir ?
On oubli l'hôtel ça coûte trop cher. On privilégie les appartements de location court terme. Si vous chercher une chambre, un studio ou un appartement n'hésitez pas à me contacter le papa de Mister A gère plusieurs appartements sur Barcelone à très bon prix !
 Shoppiiiing !
Tu n'es pas sans savoir que Barcelone regorge de Zara, pas moins de 5 autour de chez moi ! J'ai l'embarras du choix. Comme tu le sais Zara est Espagnol ce qui signifie que les prix sont moins chers ! De plus si tu viens pour l'été tu vas te régaler avec les soldes ! Tout petits prix pour un shopping réussit. yeah ! On oubli pas berska, stradivarius et Massimo duti du même groupe.
Sur la Rambla il y a beaucoup de magasins souvenirs. Des magnets, des portes clefs. N'oubliez jamais de négocier les prix. Vous touriste on vous voit arriver de loin et on hésitera pas à doubler voir tripler les prix pour vous !
.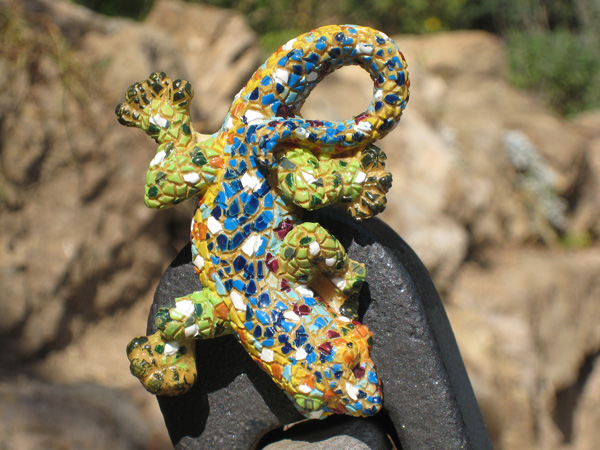 .
Se déplacer dans la ville
Barcelone est une ville à taille humaine ou il est très facile de se déplacer de quartier en quartier à pied. Je vous conseille le métro qui vous emmènera à la plage et aux attractions un peu éloignées de la ville. Prenez le T10. Ce ticket vous offre 10 voyages pour 10,30 euros et vous pouvez être plusieurs à l'utiliser.
.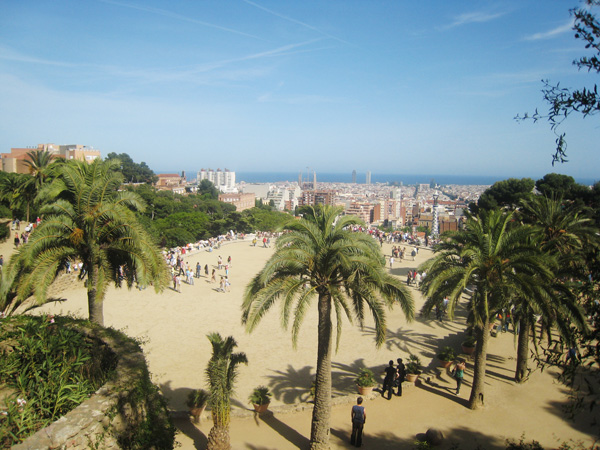 .
Bons plans
Dès que vous avez la certitude que vous venez à Barcelone inscrivez vous sur les sites
groupon.es
et
eltenedor.es
Vous pourrez trouver des bons deals sur ces deux platforms. Des prix réduits pour le zoo, l'aquarium, de port aventura etc…Eltenedor c'est la fourchette. Vous pourrez d'ors et déjà réserver des restaurants à moitié prix.
Le free tour Barcelone : On vous embarque pour 2h de visite dans la ville ! Et c'est gratuit ! Les tours sont en espagnol ou Anglais. Toutes les infos 
ici
Un site bien sympathique pour les français en visite à Barcelone. Des bons plans et des idées pour vos vacances :
Les bons plans de Barcelone
.
.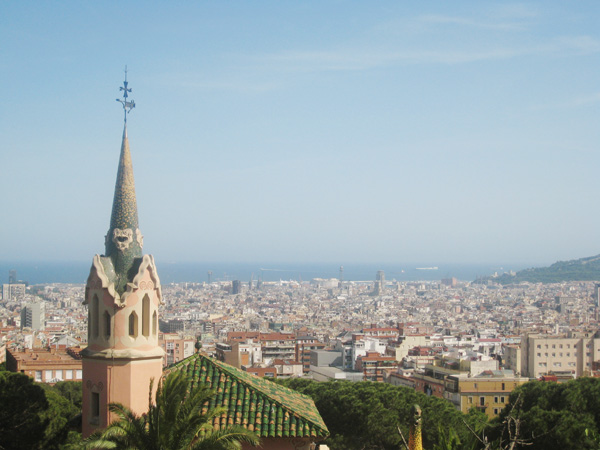 .
 Eat me !
On mange sur le pouce. On évite les restos sur la Rambla qui coûtent un bras et qui sont avouons le bien dégueulasses. Miam la paella congelée.
À Barcelone vous avez le carrefour exprès sur la Rambla. On ne peut pas le louper promis. Ne vous inquiétez pas ça ne parle que Français la dedans. C'est votre QG quand vous venez on dirait !
DIA, Mercadona, Caprabo sont des supermarchés pas trop chers. On évite les bonpreu qui coûtent la peau du c–
Le marché de la Boqueria. Attention ne vous précipitez pas sur les premiers stands ou les prix sont exagérés ! Allez au coeur du marché, comparez les prix. On est en vacances on est pas pressé !
Un végétarien ? Maoz
Un plat exotique ? Wok to Walk
Un fast food ? On oublie le mac donald car … On a des BURGER KING ici les gars !!!
 Night out !
Tout d'abord en vous promenant sur la Rambla le soir on vous distribuera une multitude de flyers pour les bars et discothèques du coin. Souvent un chupito ou l'entrée gratuite. Vous avez aussi plein de petits bars avec des happy hours et des cocktails à 3.5 euros.
Avec les kids
Si vous venez l'été on évite la plage à partir de 12:00 et jusqu'à au moins 6h. Oui je sais c'est dur mais il fait vraiment très chaud et les plages sont bondées.
Si vous voulez ABSOLUMENT aller à la plage alors éloignez vous du centre en prenant le train/renfee qui vous coûtera moins chers qu'une voiture de location et arrêtez vous au moins à Mataro voir saint pol del Mar. Il y aura un peu moins de monde et les plages sont plus propres et jolies.
Tartinez bien l'enfant de crème solaire indice maximum, d'une combinaison de plage comme celle de decathlon et d'un parasol ou tente de plage. Ce que l'on faisait pour Mister A c'était de mettre une petite piscine gonflable en dessous de la tente anti uv.
Sinon on privilégie les parcs :
Ciutadella
Montjuic
Il existe une piscine en plein air dans le quartier de Gracia. C'est vraiment pas cher et c'est très agréable car il est protégé par les arbres donc pas en plein soleil. Seul bémol pour l'eau de la piscine qui est un peu froide. Info ici
Au parc de la Cuitadella chaque jour à l'espace jeu la ville met à disposition plein de jouets pour les enfants, trotteur, pelle et sceau, dinette jaies d'eau. Un petit coin de paradis et c'est gratuit ! ( entre 11h et 14h et à partir de 17h/18h)
Important !
Prenez un sac qui se ferme avec fermeture éclair et que l'on positionne avec une bandoulière à travers du corps. je vous déconseille fortement les petits sacs qui s'ouvrent facilement ou les sacs a dos. Il y a ENORMEMENT de picpockets. faites très attentions a vos affaires.
Mes autres articles sur Barcelone
Allez on court prendre son billet !!