Après vous avoir raconté en long, en large et en trajet (enfin presque) nos vacances à Ibiza, il est temps de vous parler de ce qui au final vous intéressera le plus : le budget, yeah !
Mais avant tout, je vais vous faire un petit topo bilan, histoire de vous donner mon avis, pour que vous puissiez voir si c'est une destination intéressante pour vous !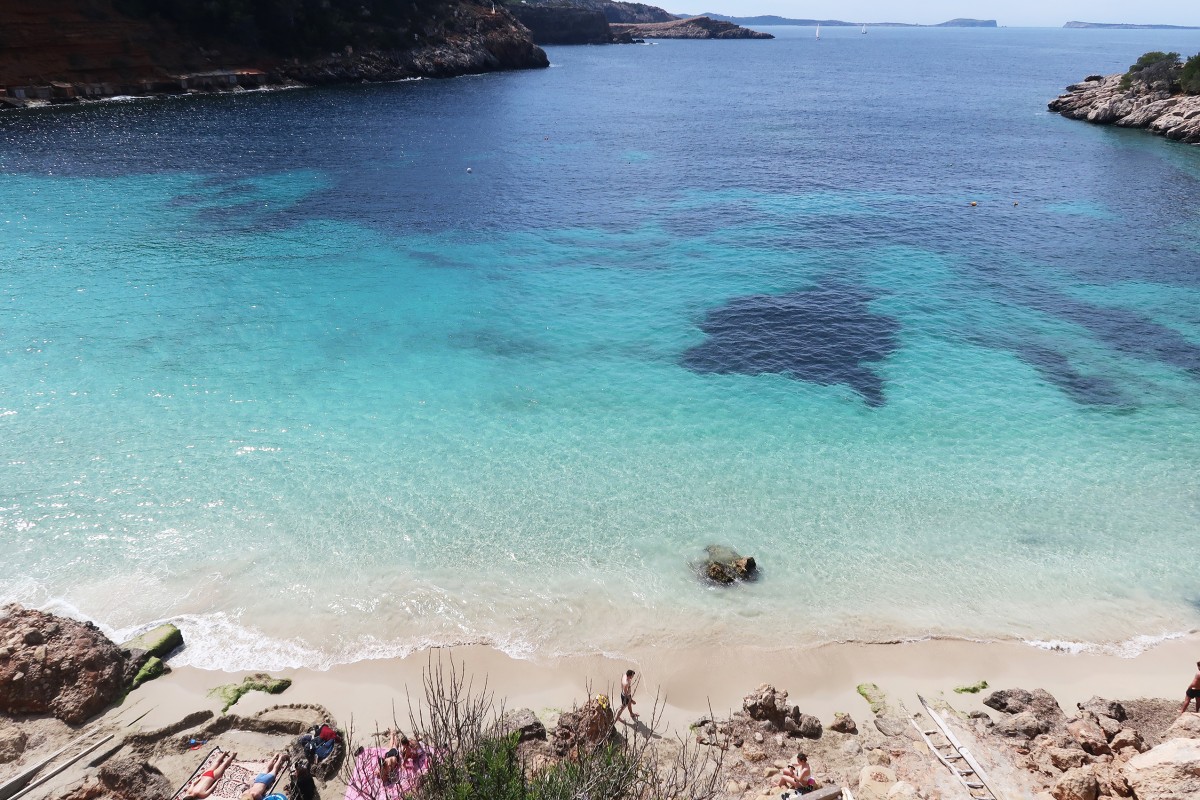 Ibiza le bilan
En ce qui concerne les villes, j'ai de loin préféré Mallorque et Menorque qui restent tout de même plus authentique.
Je dirai qu'Ibiza hors saison, c'est génial si vous recherchez un peu de détente et de dépaysement, si vous préférez rester loin de la foule et si ne pas pouvoir vous baigner ne vous pause pas trop de problème (quoi que si vous n'êtes pas trop frileux, vous pourrez sans problème sauter dans l'eau !)
Ibiza, je ne connaissais pas, cependant, j'étais déjà allée à Mallorque et Menorque. J'avais quelques aprioris sur Ibiza, j'avais peur qu'elle soit moins authentique, moins joli et plus peuplée que les autres. Après tout, c'est bien connu, Ibiza est une île pour faire la fête ! C'est un peu au hasard que nous avons décidé d'y aller, j'ai trouvé des billets pas chers, j'avais des points sur Guest to Guest, c'était l'occasion ou jamais ! On a profité de la semaine de vacances de Printemps pour y aller : on a bien fait !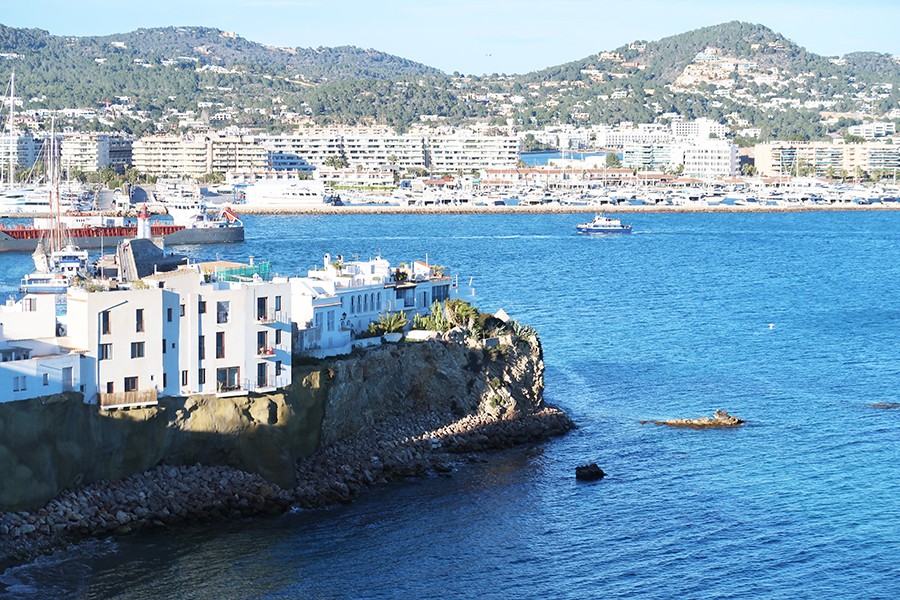 J'ai beaucoup aimé l'ambiance zen et décontractée. C'est une petite île où il fait bon vivre, ou les paysages sont magnifiques et vallonnée, je ne vous parle même pas des plages au sable fin et à l'eau turquoise ! C'est vraiment ce qui m'a le plus plu.
Il faut cependant savoir que nous sommes partis hors saison, ce qui veut dire qu'il n'y avait pas beaucoup de monde et ça, c'est ce qui fait la différence ! Le temps était top bien qu'un peu venteux, les enfants ont cependant pu se baigner et profiter de la plage, nous avons même attrapé des coups de soleil !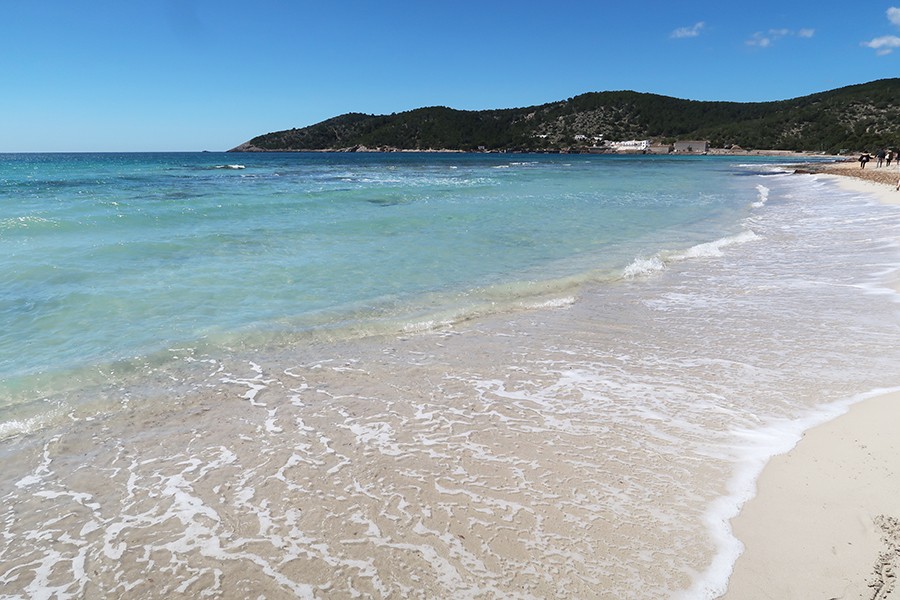 Passons aux choses sérieuses : le budget !
Ce voyage nous à coûté trois fois rien, nous n'avions vraiment pas prévu ces vacances et ne voulions pas dépenser une fortune ! Cependant, j'ai conscience que si vous ne partez pas souvent en vacances, vous aurez peut-être envie de vous faire un peu plus plaisir, dépenser plus et profiter à fond ! Dans ces cas la, le voyage sur-mesure peut être une alternative, vous partez, sans vous tracasser, vous profiter des lieux sans vous soucier de quoi que ce soit ! J'avoue que ça me fait un peu rêver, surtout quand je vois le genre d'itinéraire à Ibiza et Formentera que propose voyageurs du monde
Bref Voici donc comment nous nous sommes débrouillés, à voir ci ça pourra vous aider !
Le billet d'avion
De Barcelone, nous avons payé 140 euros pour 4 personnes aller/retour pour des vols du lundi matin très tôt (7h) au vendredi soir très tard (22h) forcément les horaires ne sont pas parfaites, mais pour nous ça n'a pas d'importance. Le vol dur environ 45 minutes. Nous sommes passés par la compagnie Vueling. Si vous habitez en dehors de Barcelone, je pense qu'avec cette compagnie vous pourrez vous y retrouver facilement. À vous de checker les meilleurs prix !
La location de voiture
Nous avons payé 40 euros pour 5 jours complets en passant par rentalcar. Alors oui, le prix est vraiment bas, mais attention, il va bien falloir regarder vos comptes. Pour la petite histoire, ils nous ont prélevé le double le jour de l'arrivée. Nous nous en sommes aperçut une fois dans l'appartement. De retour à l'aéroport pour des explications, il s'avère que la voiture que nous avions réservé n'étant plus disponible, ils ont changé sur un modèle au-dessus. Sans nous prévenir bien évidemment ! Après avoir bien râlé, ils nous ont remboursées. Je sais que ça n'est pas forcément évident si vous ne parlez pas la langue, mais en tout cas, vous êtes prévenus, si vous passez par ce site, méfiez vous !
La location de l'appartement
Nous sommes passés par le site d'échange d'appartements de Guest to Guest. Il y a quelques mois, ils m'ont proposé de tester leur service en me donnant des points. J'ai donc pu séjourner presque gratuitement à Ibiza, nous avons dû payer des frais de dossier de 30 euros, il me semble ainsi qu'une caution. Si vous vous enregistrer sur le site, que vous ajoutez votre maison, que vous la validé vous gagnerez aussi des points, cela vous permettra donc de faire un premier essaie avec le service !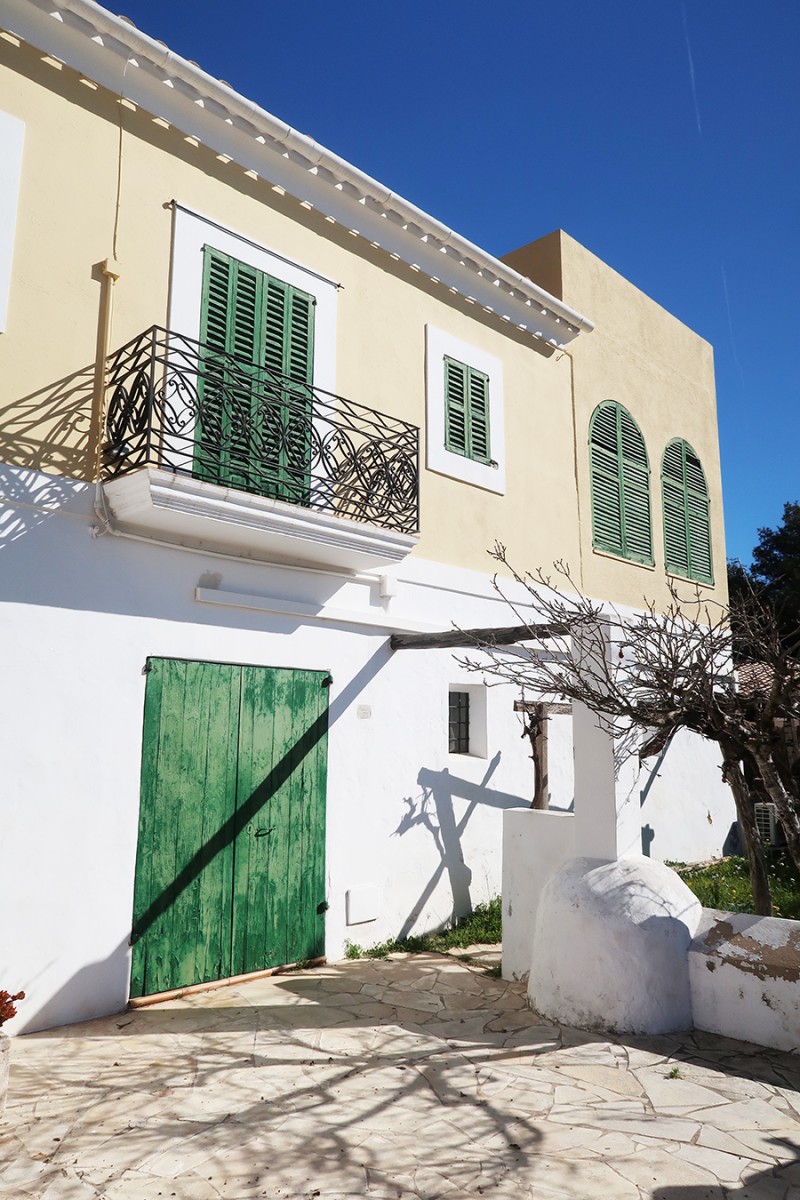 En collaboration avec le site, nous vous proposons de tenter de remporter 500 points ! Vous pourrez donc à partir de la en plus des points que vous aurez accumulés en vous inscrivant, réserver la location de vos prochaines vacances quasi gratuitement ! De quoi faire de belles économies et pourquoi pas partir plus loin du coup ! (rendez-vous sur ma page Facebook pour jouer !)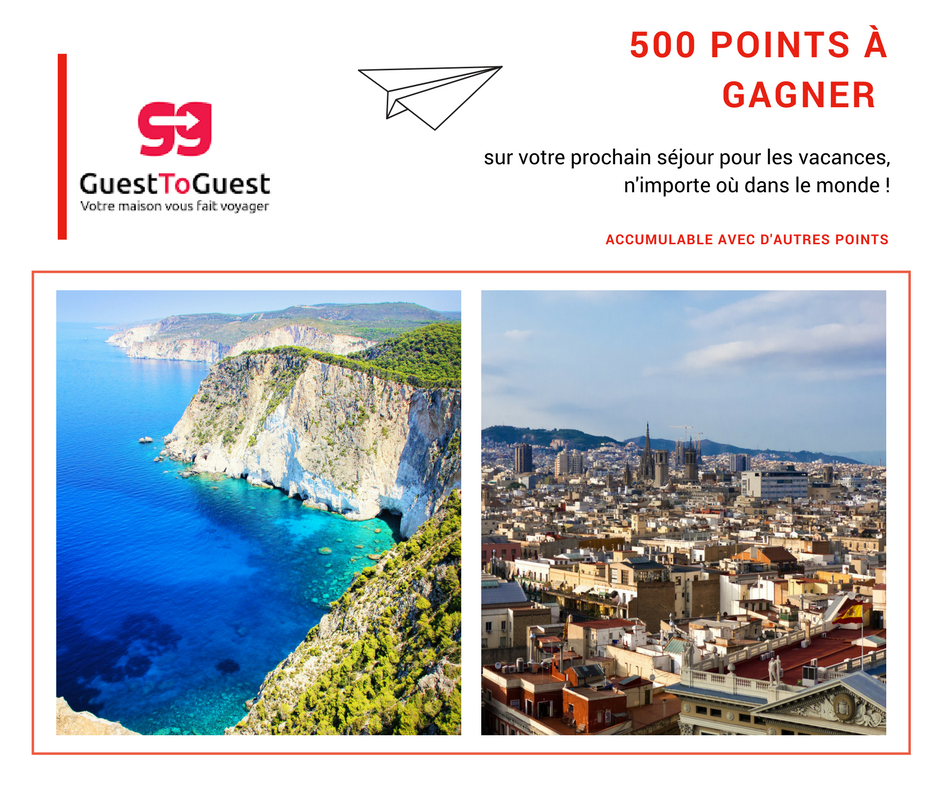 Une fois sur place
Nous ne sommes pas allés au restaurant, nous avons fait nos courses, mangé à l'appartement et fait des piques-niques le midi. Je ne pourrais donc pas vraiment vous détailler le budget repas qui forcément n'a pas été très cher !
Voilà donc pour vous donner une idée de ce que nous avons dépensé pour ces 5 jolis jours à Ibiza ! En espérant que cela vous donnera envie de la visiter et vous permettra de faire des économies !
Epingle cet article sur Pinterest !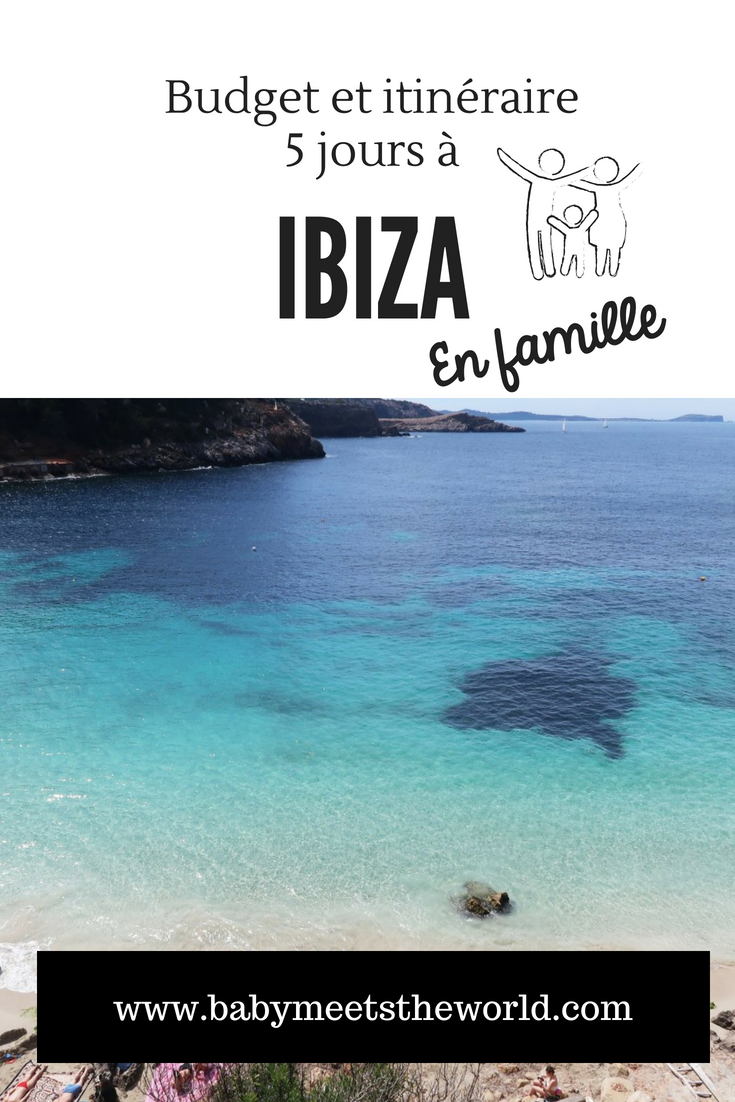 bon alors, ça vous tente ?!
Voici nos 5 jours en vidéo !