Voilà un petit moment que je voulais vous partager mes dernières découvertes, voici donc un résumé de ce que j'ai pu lire ou regarder ces derniers mois ! En général, je sors souvent le soir, 1 à deux fois par semaine, confinement oblige, nous restons donc à la maison. Malgré des journées chargées avec les enfants, j'ai pu trouver un peu de temps pour moi, pour lire et pour regarder quelques séries. Toujours le soir !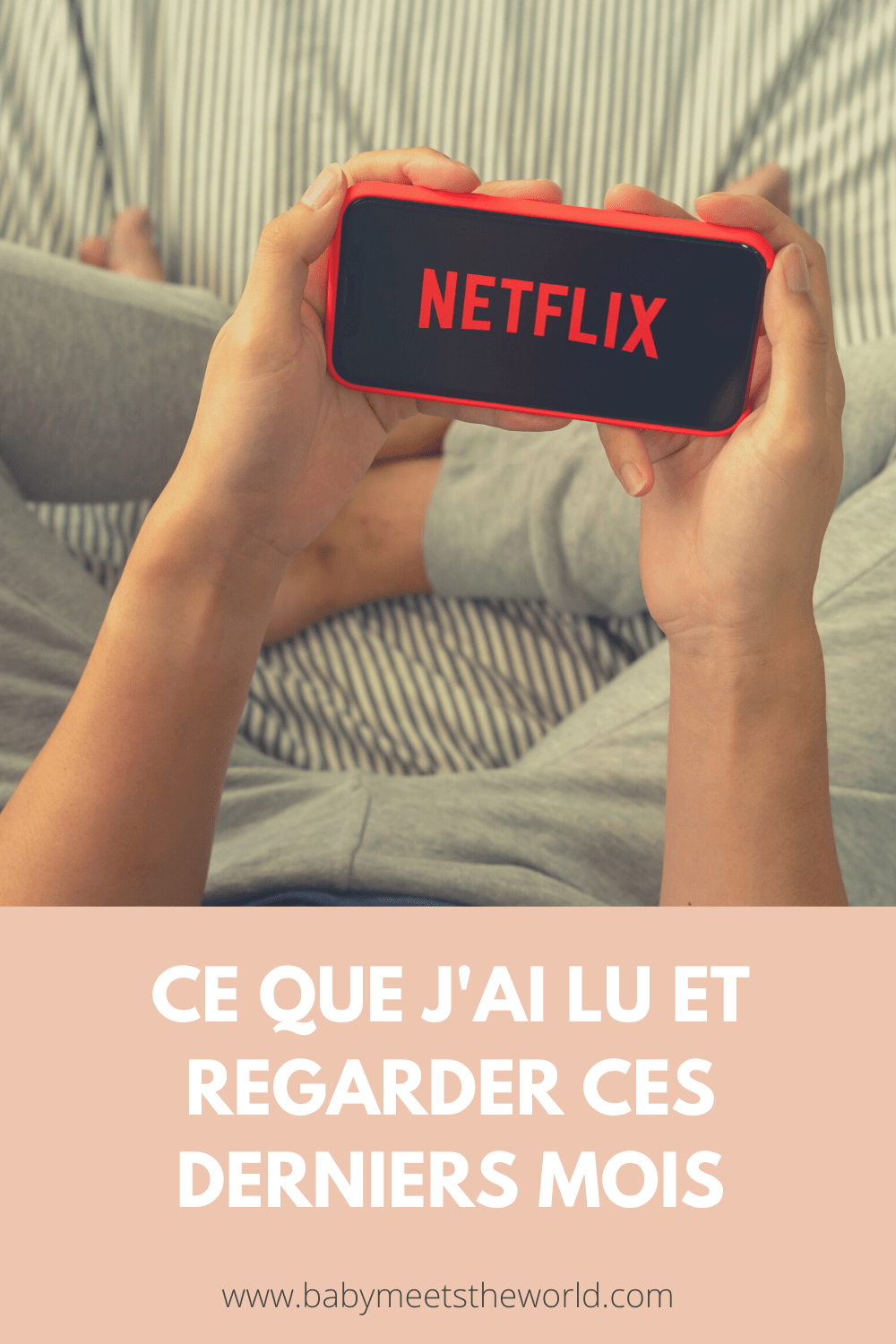 ---
Les livres
J'ai lu 2 livres. 
J'ai dû rêver trop fort de Bussi est une petite pépite. J'ai adoré suivre les aventures de cette hôtesse de l'air, j'ai voyagé à travers ses périples, j'ai été aussi très émue par l'histoire qu'elle raconte et son dénouement. J'ai pleuré comme une madeleine en lisant la dernière page. Bref, si vous aimez les Thrillers à l'eau de rose alors foncez. C'est une lecture facile mais entrainante. On ne s'ennuie pas, c'est captivant. On part à Montréal, Los Angeles, Tijuana et Barcelone à travers les lignes.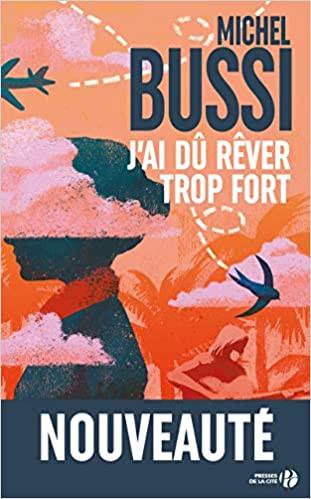 Synopsis
Les plus belles histoires d'amour ne meurent jamais.
Elles continuent de vivre dans nos souvenirs et les coïncidences cruelles que notre esprit invente.
Mais quand, pour Nathy, ces coïncidences deviennent trop nombreuses, doit-elle croire qu'il n'y a pas de hasard, seulement des rendez-vous ?
Qui s'évertue à lui faire revivre cette parenthèse passionnelle qui a failli balayer sa vie ?
Quand passé et présent se répètent au point de défier toute explication rationnelle, Nathy doit-elle admettre qu'on peut remonter le temps ?
---
Les jumeaux de Piolenc. Ce livre m'a retourné. Je ne m'attendais pas à un tel dénouement. C'est une histoire un peu farfelue, mais qui tient la route au final. J'ai lu ce livre aussi vite que le peu de temps que j'avais me le permettait tellement je voulais savoir la fin. Ce livre se lit aussi très facilement et vous ne risquez pas de vous ennuyer en le lisant. Je pense que je vais me pencher un peu plus sur les autres livres de cette écrivaine.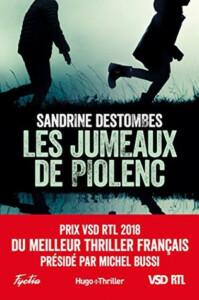 Synopsis 
Août 1989. Solène et Raphaël, des jumeaux de onze ans originaires du village de Piolenc, dans le Vaucluse, disparaissent lors de la fête de l'ail. Trois mois plus tard, seul l'un d'eux est retrouvé. Mort.
Juin 2018. De nouveaux enfants sont portés disparus à Piolenc. L'histoire recommence, comme en macabre écho aux événements survenus presque trente ans plus tôt, et la psychose s'installe. Le seul espoir de les retrouver vivants, c'est de comprendre enfi n ce qui est arrivé à Solène et Raphaël. Au risque de réveiller de terribles souvenirs.
---
Les films
Je ne fais pas de listes de films à regarder. En général, je passe pas moins d'une demi-heure pour me décider entre Netflix et Amazone prime. Je finis hélas souvent sur une série. Néanmoins, j'ai réussi à me décider sur deux ou 3 films.
Contratiempo (l'accusé en français) est un thriller espagnol qui se passe à Barcelone. C'est sombre, bien ficelé et captivant. C'est une bonne intrigue assez surprenante. Les acteurs sont assez bons surtout l'avocate, je n'en dis pas plus !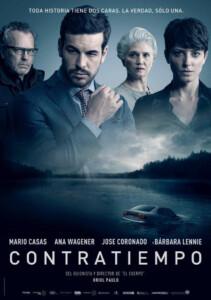 Synopsis
Après s'être réveillé à côté du corps sans vie de sa petite amie à l'hôtel, un homme d'affaires engage une grande avocate pour comprendre ce qui s'est passé.
---
Un jour de pluie à New York et un film comme je les aime. Avec de belles prises d'images, une atmosphère particulière, une ambiance et une histoire sortie de nulle part un peu sans queue ni tête ! Bref, c'est un film qui se laisse regarder, tranquillement avec une bonne tasse de thé.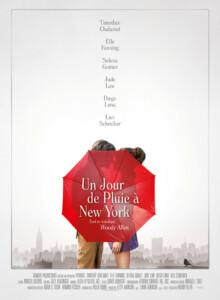 Synopsis
Deux étudiants, Gatsby et Ashleigh, envisagent de passer un week-end en amoureux à New York. Mais leur projet tourne court, aussi vite que la pluie succède au beau temps… Bientôt séparés, chacun des deux tourtereaux enchaîne les rencontres fortuites et les situations insolites.
---
Les séries
Killing Eve est une série que l'on a littéralement dévorée ! Le résumé ne me disait rien et pourtant… L'actrice Jodie est juste incroyable. Elle joue divinement bien, je la connaissais déjà via la série doctor Foster ou son rôle était plutôt insignifiant. C'est une série on ne peut plus originale de part l'attitude complètement folle de l'héroïne. Il y a de l'intrigue, c'est le genre de série où l'on ne peut plus s'arrêter. Bref, si vous cherchez une série… Foncez !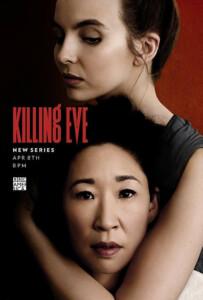 Synopsis
Cantonnée à un travail de bureau bien peu passionnant, l'agent du MI5 Eve Polastri est frustrée par une existence bien monotone. Jusqu'au jour où elle se retrouve à traquer une tueuse psychopathe surnommée Villanelle…
---
Les demoiselles du téléphone, j'ai commencé les deux premières saisons, mais je ne saurai vous dire si j'ai vraiment aimé, je trouve que c'est tout de même un peu gnangnan et pas très cohérent. Cependant ça se regarde plus ou moins bien et les actrices sont attachantes. Je ne la conseille pas particulièrement à moins que vous cherchiez une série qui se regarde plutôt facilement. J'aime tout de même beaucoup les costumes et l'ambiance des années 20.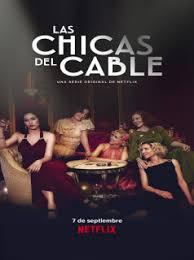 Synopsis
Être une femme en 1928 n'était pas simple. Grâce à leur travail de standardiste, quatre jeunes femmes en quête d'indépendance créent une relation qui va changer leur vie.
---
Valéria est la nouvelle série que je viens de commencer. C'est typiquement pour les filles avec des airs de Sex and the City, mais version Espagnole. C'est frais et rigolo, mais cependant assez olé olé ! On retrouve un peu trop de scènes sexuelles non-nécessaires selon moi et plutôt gênantes, surtout si vous décidez de regarder la série avec belle maman ! Je continue tout de même par curiosité !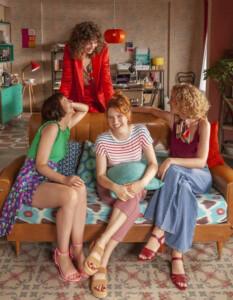 Synopsis
Valeria, une écrivaine en crise artistique et conjugale, peut compter sur le soutien de ses trois meilleures amies, Carmen, Lola et Nerea, qui elles aussi se découvrent intérieurement et tentent de trouver l'amour à l'ère des rencontres 2.0. Ensemble, ces quatre célibataires qui ne manquent pas de piquant vont se retrouver prises dans un tourbillon d'amour, d'amitié, de jalousie, de chagrin, d'infidélité, de secrets, d'inquiétudes, de joie et de rêves.
---
Voilà pour mes dernières découvertes et n'hésitez surtout pas à me partager les vôtres !